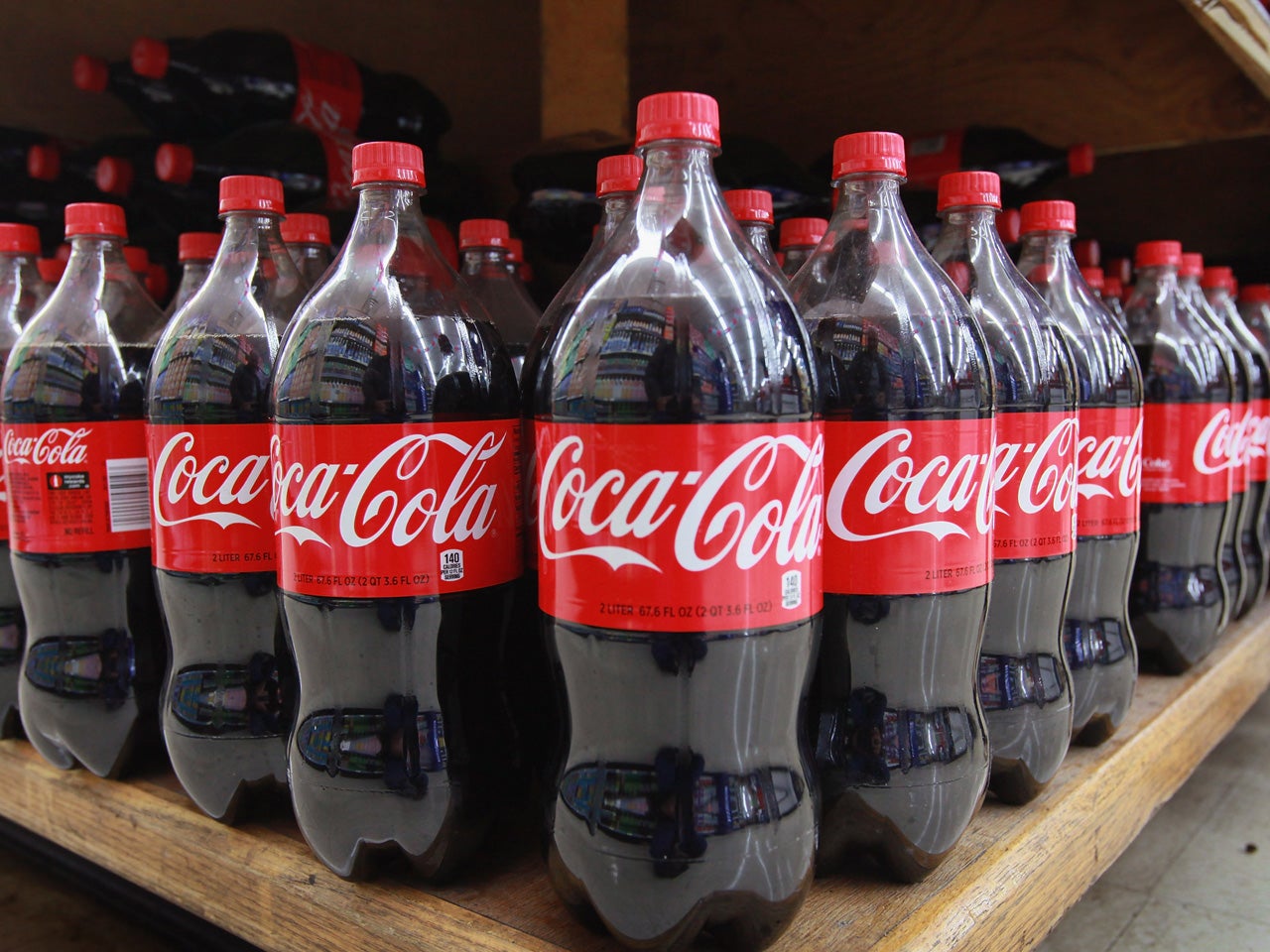 Coca-Cola gives millions to group with questionable message
Coca-Cola is under fire for donating millions of dollars to a nonprofit that spreads the message that a lack of exercise is to blame for America's obesity epidemic -- not its diet.
CBS News medical contributor Dr. David Agus pointed to the decline of soda consumption as a possible reason for the company's actions.
"Obviously there's got to be reaction from these companies saying, 'Lets figure a way to shift the blame. Let's push it elsewhere to get people to drink more of these,'" Agus said Tuesday on "CBS This Morning."
Per-capita, soda consumption rates are at their lowest since 1986, according to Beverage Digest. In 16 years, between 1998 to 2014, consumption of full-calorie sodas fell 25 percent from 40 gallons to 30 gallons yearly for the average American.
Now, Coca-Cola is backing the Global Energy Balance Network, a non-profit group made up of scientists and university professors who maintain the public is too concerned with how diet contributes to health problems.
The beverage company has offered the group logistical as well as financial support. In 2014, they provided $1.5 million to start the organization.
Agus said group did not disclose funding from Coca-Cola on their website until last week.
"This is not appropriate. We need real transparency here," Agus said. "A university professor has a responsibly to the public of speaking truth and of being transparent where his or her funding comes from. These are taxpayer-funded non-profit institutions."
In addition to heart-related problems and increased body fat, consumption of sugary beverages such as sodas and fruit drinks has been linked to to 184,000 deaths each year worldwide, according to a study published in the journal Circulation. Americans account for more than 25,000 of those deaths.
Despite this recent information, Global Energy Balance Network Vice President Steven N. Blair had a different opinion.
"Most of the focus in the popular media and in the scientific press is that they're eating too much, eating too much, eating too much, blaming fast food, blaming sugary drinks and so on. And there's really virtually no compelling evidence that that in fact is the cause," Blair said in a video about their group.
Agus said scientific data asserts an opposing view.
"In order to lose weight, you have to do both exercise and reduce the calories, and that data (is) very clear," he said.
Coca-Cola released a statement that said in part, "At Coke, we believe that a balanced diet and regular exercise are two key ingredients for a healthy lifestyle and that is reflected in both our long-term and short-term business actions."
Agus said that is an appropriate statement, and it's one he agrees with.
"At the same time, you cannot then fund websites that push the opposite, and so what you say and what you do have to be in line with each other," Agus said. "They're saying the right thing here, but they're obviously not doing the right thing and so we need to stand up to this."
Thanks for reading CBS NEWS.
Create your free account or log in
for more features.