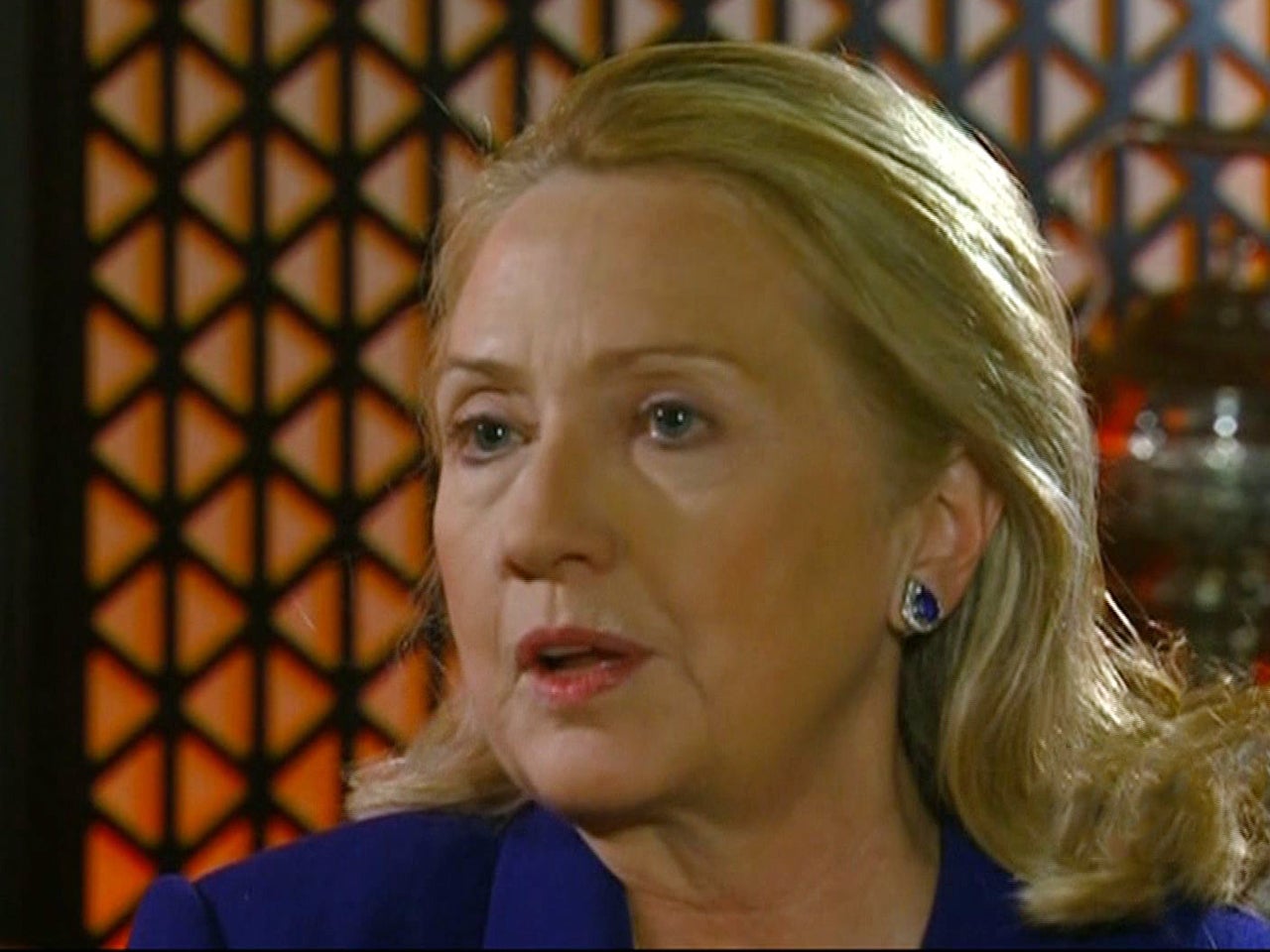 Clinton: Arming Syrian rebels could help al Qaeda
Syrian activists said that another 135 people were killed there Monday, many of them while fleeing the besieged city of Homs, as Syrian President Bashar Assad continues his brutal, 11-month crackdown on opponents of his regime.
Over the weekend, officials from the U.S. and other countries - dubbed the "friends of Syria" - met in Tunisia and demanded an end to the violence. CBS News correspondent Wyatt Andrews spoke to Secretary of State Hillary Clinton, who said the U.S. is "deeply distressed" about the civilian casualties but raised serious concerns about calls to arm the Syrian opposition.
Clinton: Too many concerns over arming Syrians
Red Cross delivers aid to battered Syrian city
"What are we going to arm them with and against what? We're not going to bring tanks over the borders of Turkey, Lebanon and Jordan," Clinton said.
Another administration concern is that weapons might go to al Qaeda.
"We know al Qaeda [leader Ayman al-] Zawahiri is supporting the opposition in Syria. Are we supporting al Qaeda in Syria? Hamas is now supporting the opposition. Are we supporting Hamas in Syria?" Clinton said. "If you're a military planner or if you're a secretary of state and you're trying to figure out do you have the elements of an opposition that is actually viable, that we don't see. We see immense human suffering that is heartbreaking."
Hillary Clinton: Assad regime dishonors Syria
Complete Coverage: The Arab Spring

Watch Andrews' full interview with Secretary of State Hillary Clinton below:
Thanks for reading CBS NEWS.
Create your free account or log in
for more features.