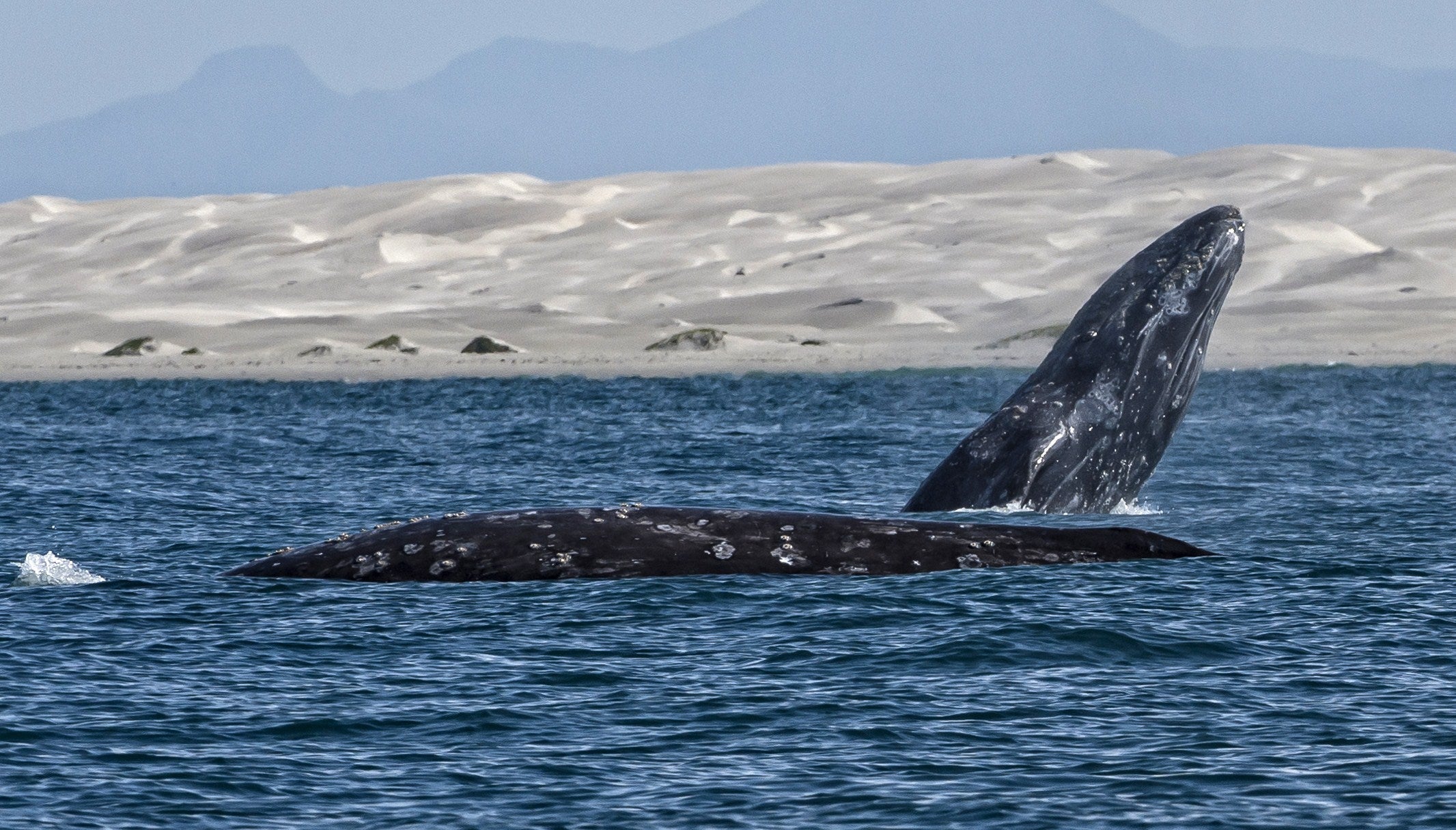 Climate change could be good news for gray whales
The gray whale may turn out to be one of the winners in a warmer world.
Until a few hundred years ago, gray whales thrived in the Atlantic ocean, but then mysteriously went extinct. A new study published Tuesday suggests that rising sea temperatures due to climate change could help them return to their old habitat once again.
"Today, gray whales are found only in the Pacific. But our research indicates that they may move back into the Atlantic, where they could have transformative impacts on existing ecosystems," said Elizabeth Alter, lead author of the study and professor of biology at the Graduate Center and York College, City University of New York.
In their paper in Molecular Ecology, scientists from the City University of New York, Potsdam University and the Wildlife Conservation Society used ancient DNA sequences to show that gray whales migrated between the Atlantic and Pacific Oceans during warmer periods of the late Pleistocene and Holocene, when the Bering Strait was open and sea-ice was thinner.
As Arctic sea-ice melts, sea levels rise and once-obstructed waterways open up, the thinking is that whales may move back to the Atlantic.
Two recent sightings of gray whales in the Atlantic suggest this movement may already be starting.
"Unfortunately, the complete disappearance of the Atlantic gray whale is the only instance of a whale extinction from an ocean basin during the historical era," said Dr. Howard Rosenbaum, director of the Wildlife Conservation Society's Ocean Giants Program and co-author of the study. "Time will tell if the recent few gray whale occurrences in the Atlantic become something more than the sighting of a lifetime."
Thanks for reading CBS NEWS.
Create your free account or log in
for more features.