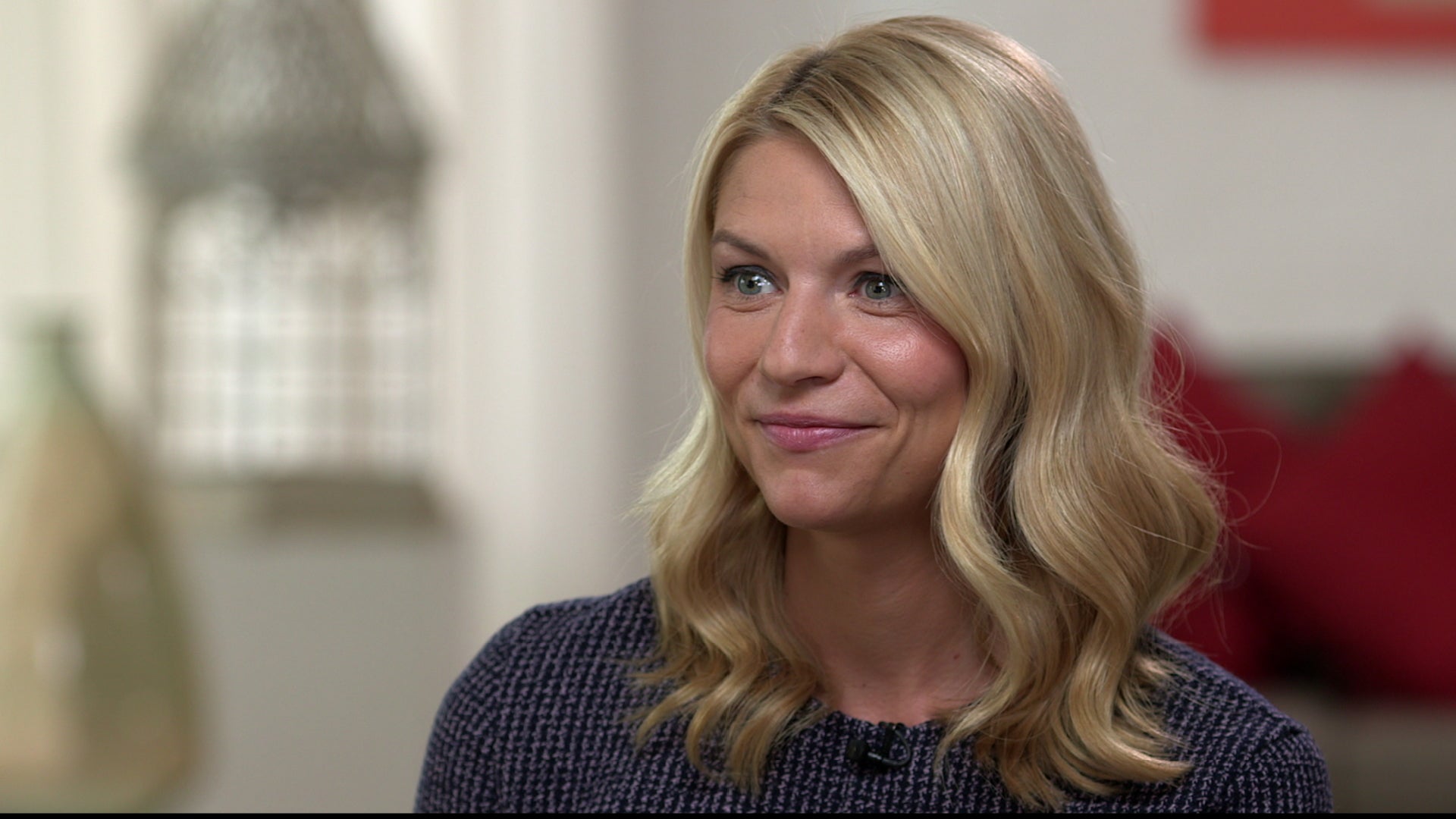 Claire Danes on how she's similar to her "Homeland" character
Season five of "Homeland" is off and running, as Claire Danes plays the high-strung, bipolar Carrie Mathison.
"We're old. We've been around for a while. I can't quite believe how many years in we are. But it still feels very electric and vital," Danes told "CBS This Morning" co-host Charlie Rose.
Dane's character finds herself in a different place and mindset.
"Carrie is actually happy. Amazingly," Danes said.
In season five, Mathison has quit the CIA and now works in the private sector.
"She's working for a benevolent billionaire, a philanthropist called Otto During. And she has a lovely boyfriend who's a lawyer," Danes said.
Mathison also has a baby, who she feels very connected to, Danes described.
"So yeah, there's like about five minutes of domestic bliss," she said.
Danes is drawn to Mathison as a character because she is "incredibly dynamic."
"Vulnerable, smart, assertive," Danes said. "Promiscuous, brave... She's kind of a superhero, right?"
Danes said Mathison is always right.
"It's very enjoyable to play that," Danes said, "because it's so very far from the truth in my own reality."
"So she's incredibly intuitive and she has these amazing insights. And she can connect dots faster than anyone else," Danes said. "I think her condition is really relevant to her general character and the show at large."
Asked about her relationship to her character, Danes said they both love their work.
"It sounds ridiculous, but, you know. We both have this gift of being deeply attracted to our respective lines of work. They happen to be different. Although there's a lot of role-playing involved in both," Danes said.
Like Mathison, Danes said she tends to have a linear focus and can be quite driven.
"And I can be very hard on myself, and I think she's also those things, too," Danes added.
She also said she loves that Mathison is a protagonist who drives the action forward.
"It's very, very unusual to have that chance as a woman...I cannot believe my luck that I have this much room to play," she said.
Danes described Mandy Patinkin, who plays Saul Berenson, a veteran CIA officer who recruited Mathison, as a powerful performer.
"Just a thrill and a joy to play with. And when we did the first reading of the pilot, you know obviously, we were all very new to each other. And as soon as we started our first scene, it was just clear that there was this relationship there already, that we just kind of walked into," Danes said.
"One of your directors said, when you were 13, you were so good, that it was a little scary for them," Rose said.
"You don't know what that is about you that makes somebody scary," Danes said.
"Well, that's funny. Because, you know, yes, I was a kid actor. But I never thought of myself as that," Danes said.
"You thought of yourself as a regular kid?" Rose asked.
"I was an actor who happened to be a kid," Danes responded.
Asked how one becomes a better actress at Dane's stage in her career, she said there is no other way to get better but to do it.
"You have to keep doing it. And you get outta shape really easily. And it's really important to experiment with different genres, different styles, different mediums. And it's essential that you work on stories that are layered and dynamic and can take you places," Danes said.
Thanks for reading CBS NEWS.
Create your free account or log in
for more features.