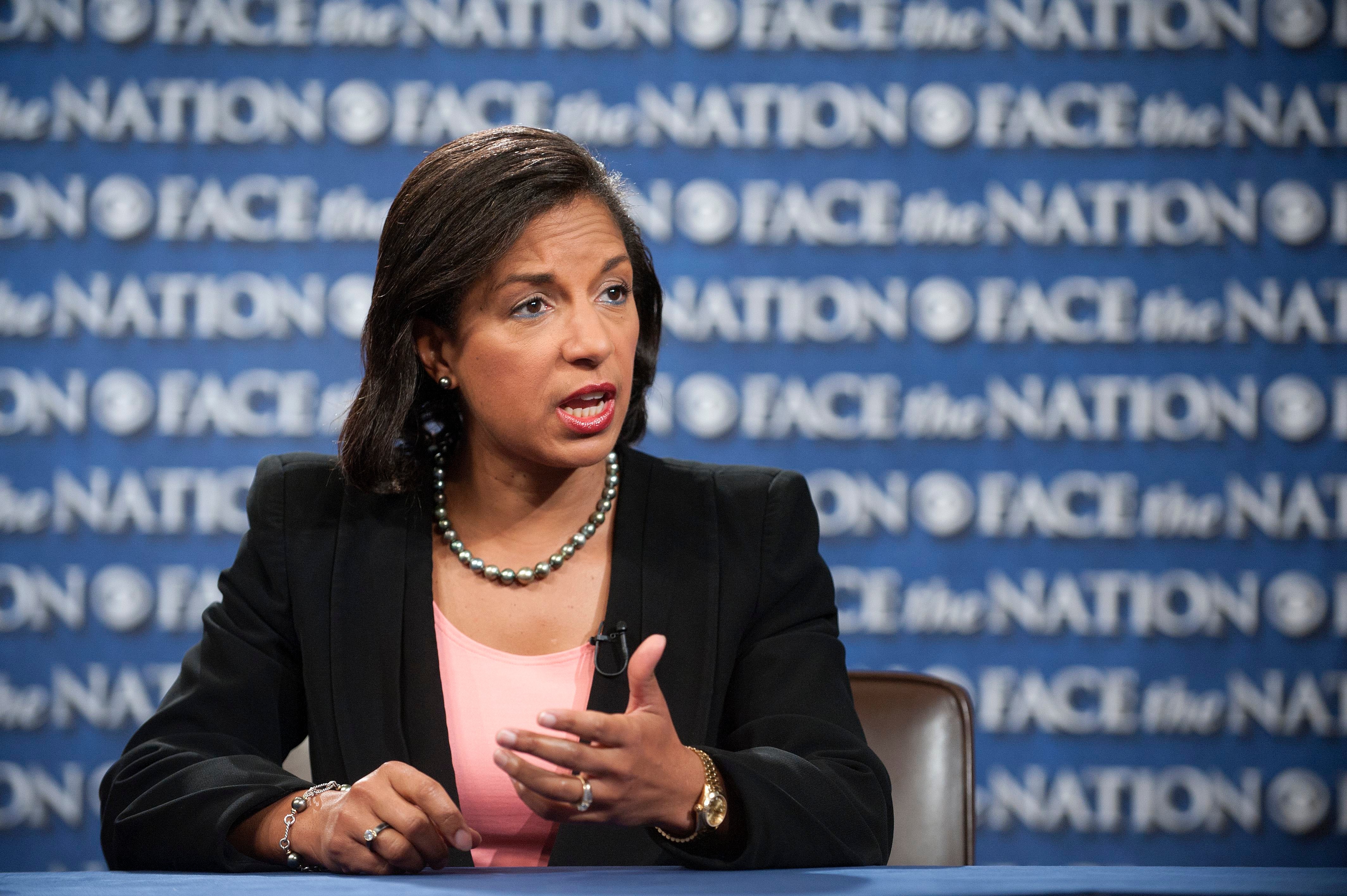 CIA talking points for Susan Rice called Benghazi attack "spontaneously inspired" by protests
(CBS News) WASHINGTON - CBS News has obtained the CIA talking points given to U.N. Ambassador Susan Rice on Sept. 15 regarding the fatal attack on the U.S. Consulate in Benghazi, Libya, four days earlier. CBS News correspondent Margaret Brennan says the talking points, which were also given to members of the House intelligence committee, make no reference to terrorism being a likely factor in the assault, which left U.S. Ambassador Chris Stevens and three other Americans dead.
Rice, who was considered a likely nominee to replace Hillary Clinton as secretary of state, has been attacked by Republican lawmakers for saying on "Face the Nation" (video) on Sept. 16 that all indications were the attack "began spontaneously" - suggesting it likely sprang from a protest against an anti-Muslim video found on the Internet. Protests of that nature had been seen in other Muslim nations in the days and weeks before the Benghazi attack.
The CIA's talking points read as follows:
"The currently available information suggests that the demonstrations in Benghazi were spontaneously inspired by the protests at the US Embassy in Cairo and evolved into a direct assault against the US diplomatic post in Benghazi and subsequently its annex. There are indications that extremists participated in the violent demonstrations.


This assessment may change as additional information is collected and analyzed and as currently available information continues to be evaluated.


The investigation is on-going, and the US Government is working with Libyan authorities to bring to justice those responsible for the deaths of US citizens."
Watch: Obama lauds Susan Rice's "exemplary work"
Graham: Rice doesn't "deserve" promotionMcCain: Rice "not qualified" to be Secretary of State
Brennan noted in her "CBS This Morning" report that Rice is also a member of President Obama's cabinet, and thus privy to his daily intelligence briefings, which may have provided further information or context on the Benghazi assault prior to her television appearance the following morning. The details of the cabinet intelligence briefings are not known.
Timeline: How Benghazi attack, probe unfolded
President Obama said Thursday he had not made a decision on who to nominate as Clinton's replacement, but he blasted senior Republican lawmakers' attacks on Rice as "outrageous." Sen. John McCain and others have vowed to block a Rice nomination over her handling of the Benghazi information.
U.S. officials have since said the attack on the offices in Benghazi appears to have been carried out by an Islamic extremist group based in eastern Libya, with at least low-level connections to al Qaeda's branch in northwest Africa.
Thanks for reading CBS NEWS.
Create your free account or log in
for more features.