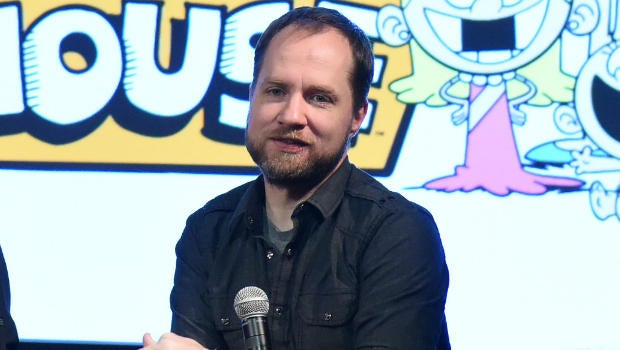 Ex-Nickelodeon producer Chris Savino apologizes amid sexual harassment allegations
LOS ANGELES -- A fired Nickelodeon producer facing allegations of sexual harassment is expressing regret over his behavior.
Chris Savino, creator of the animated series "The Loud House," posted the apology on his Facebook page.
Savino wrote Monday that he's "deeply sorry" and "ashamed" that his words and actions "created an uncomfortable environment," which he says was unintentional. He goes on to say, "I should have known better, I should have acted better."
Savino says he's learned difficult but valuable lessons, adding that he respects the bravery of the women who have spoken out.
Savino has been accused of sexual harassment, inappropriate behavior and threats of retaliation by up to 12 women, according to the website Cartoon Brew, which reports on animation industry news.
Last week, Nickelodeon said it took allegations of misconduct seriously and that Savino was no longer working with the children's TV channel.
Meanwhile, New York's Attorney General Eric Schneiderman announced that a civil rights investigation was launched Monday into The Weinstein Co. following numerous sexual assault allegations against embattled Hollywood movie titan Harvey Weinstein.
Oscar-winning actresses Gwyneth Paltrow and Lupita Nyong'o are among dozens of women who have now gone public accusing Weinstein of inappropriate behavior. In an opinion piece for the New York Times, Nyong'o said that the now-disgraced producer propositioned her twice and maneuvered her into a bedroom when she was still a graduate student at Yale.
Thanks for reading CBS NEWS.
Create your free account or log in
for more features.