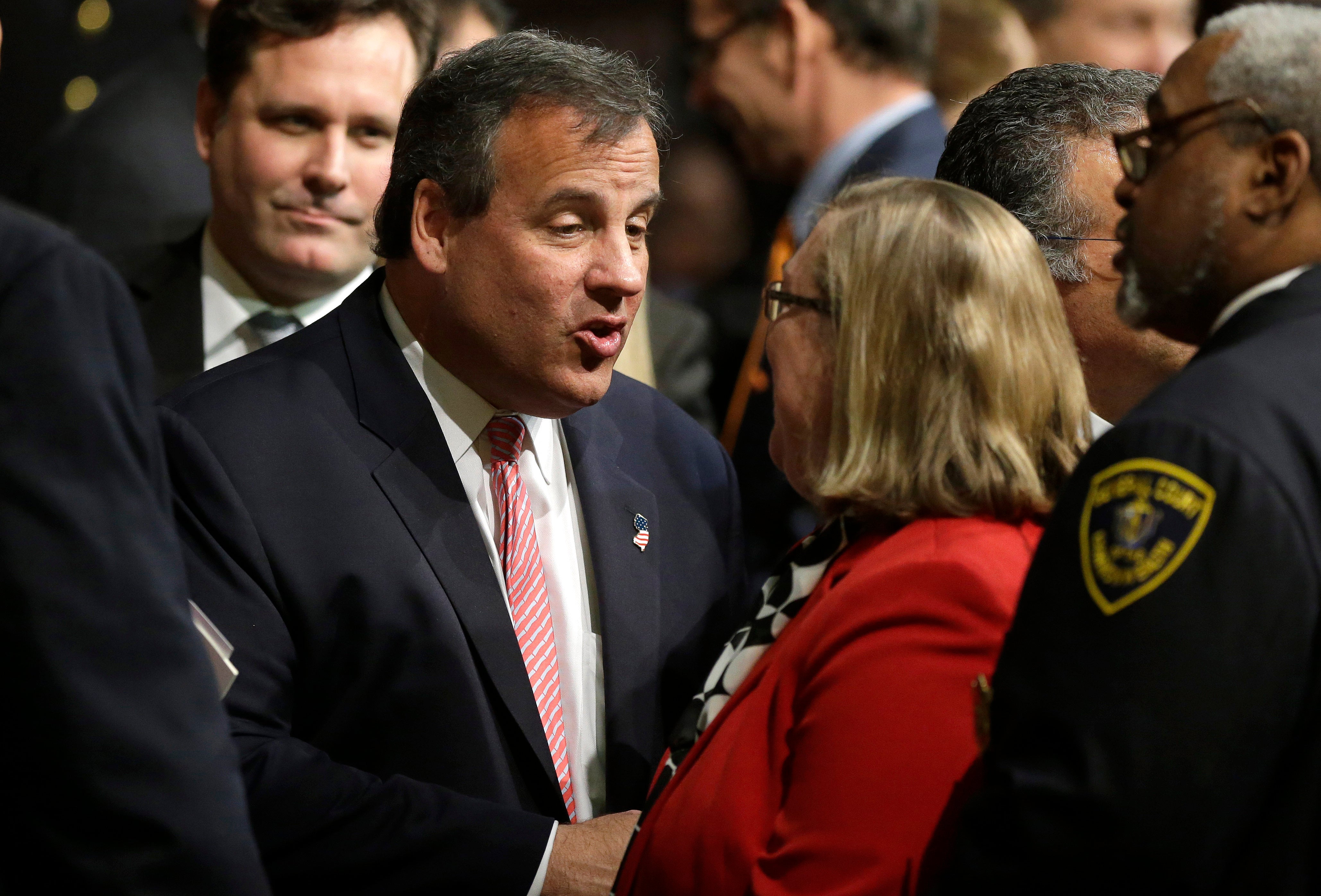 Chris Christie tells potential 2016 donors: What's the rush?
Former Massachusetts Gov. Mitt Romney has already convened a meeting of potential donors for another presidential bid. Supporters of former Florida Gov. Jeb Bush are already aiming to raise $100 million for his potential candidacy in just the next three months.
New Jersey Gov. Chris Christie, by contrast, is telling his potential 2016 supporters that there's no rush to jump into the GOP primary, the New York Times reports. While the Romney and Bush camps start pressuring GOP financiers to pick sides, Christie allies and advisers are assured there's no shortage of cash to go around, according to the Times.
Still, now that his chairmanship of the Republican Governors Association is coming to an end, Christie can focus on securing support from his potential backers. Next week, the Times reports, Home Depot founder Ken Langone will host a dinner for Christie with his potential donors. Soon after that, Christie will attend the Iowa Freedom Summit with other potential 2016 candidates.
Christie's successful run as chairman of the RGA gave the governor an opportunity to prove to the Republican Party that he's a successful fundraiser, and it enabled him to establish stronger connections within the GOP across the country. At the same time, his tenure as governor has been tinged with scandal, as investigations continue into the politically-motivated lane closures on the George Washington Bridge. Meanwhile, the governor faces dissatisfied voters in New Jersey, where the economy has lagged behind as the rest of the nation rebounds.
Thanks for reading CBS NEWS.
Create your free account or log in
for more features.