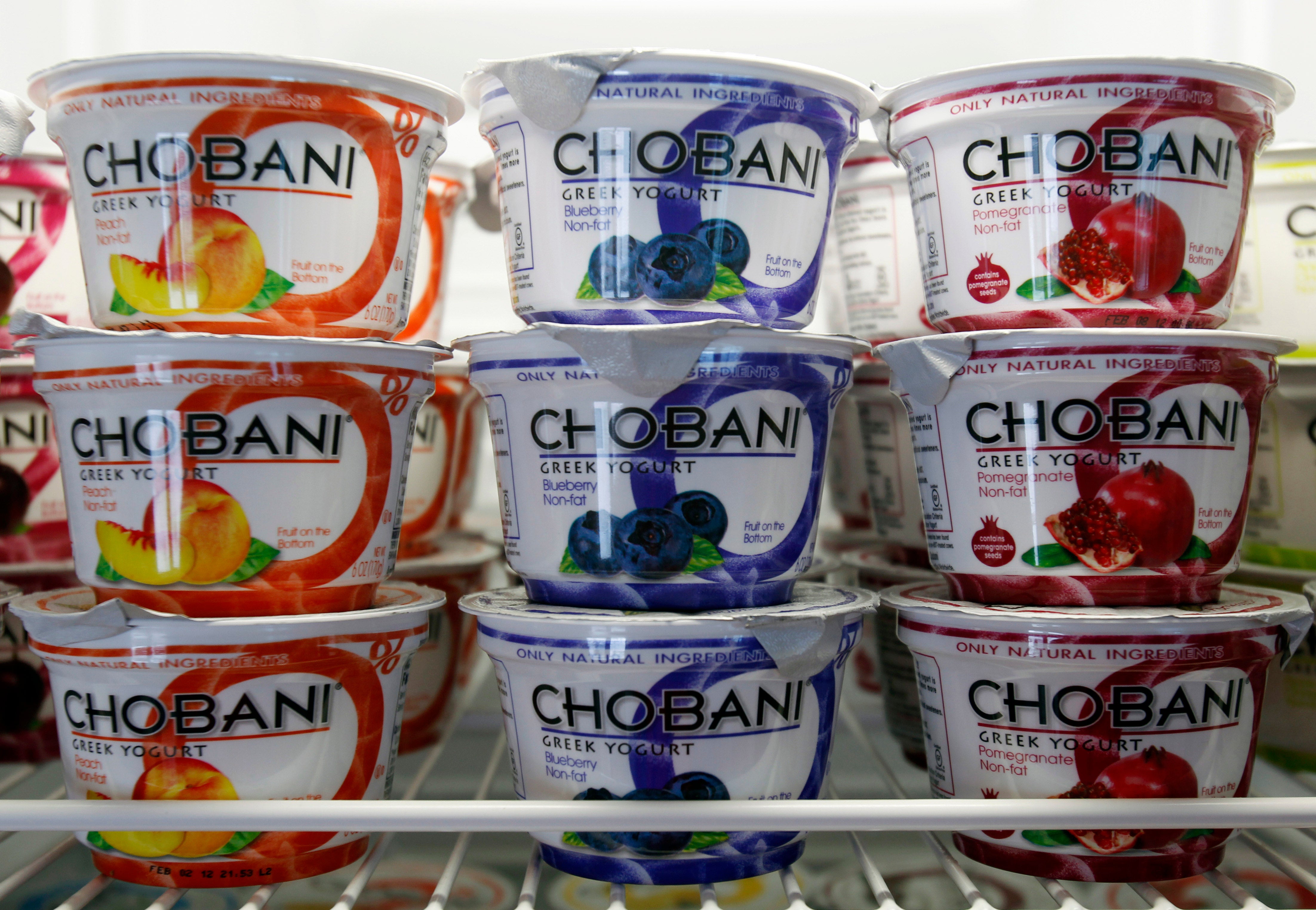 Chobani Greek yogurt to be meat substitute in school lunches
BOISE, Idaho -- Public schools across America will soon offer Greek yogurt as a meat substitute in school lunches beginning this fall.
Chobani, a manufacturer of Greek yogurt, officials announced Monday it had been selected by the U.S. Department of Agriculture to supply the yogurt as part of the federal school lunch program.
The USDA decided in April to include Greek yogurt as a permanent option in its school lunch program after classifying it as an approved meat substitute in 2013. Chobani was selected as the exclusive provider after it successfully led a Greek yogurt pilot program over the past year, expanding the program from four to 12 states.
During the first three months of the pilot program, schools in Idaho, New York, Arizona and Tennessee consumed 200,000 pounds of Chobani Greek yogurt. By the time the program was expanded, schools were ordering 700,000 pounds of yogurt.
Company officials did not disclose the value of its USDA contract.
Chobani, which was founded in 2005 by CEO Hamdi Ulukaya, an immigrant from Turkey, is based in New York and leads the U.S. in Greek yogurt production.
"New York is definitely becoming the Silicon Valley of yogurt," Cornell University dairy specialist Tristan Zuber told "CBS Sunday Morning" in 2012, when Greek yogurt first topped $1 billion in sales nationwide.
Chobani opened one of the biggest yogurt processing plants in the world in Idaho nearly three years ago.
Greek yogurt is a thicker style yogurt that has twice the protein of traditional yogurts and uses hormone-free milk.
"Chobani is a nutrient-intense food and getting children the best nutrition early in life is very important to us," said Robert Post, senior director of Chobani's nutrition and regulatory affairs, in a prepared statement. "Since the very beginning, Chobani has sourced milk from cows not treated with artificial growth hormones."
Thanks for reading CBS NEWS.
Create your free account or log in
for more features.