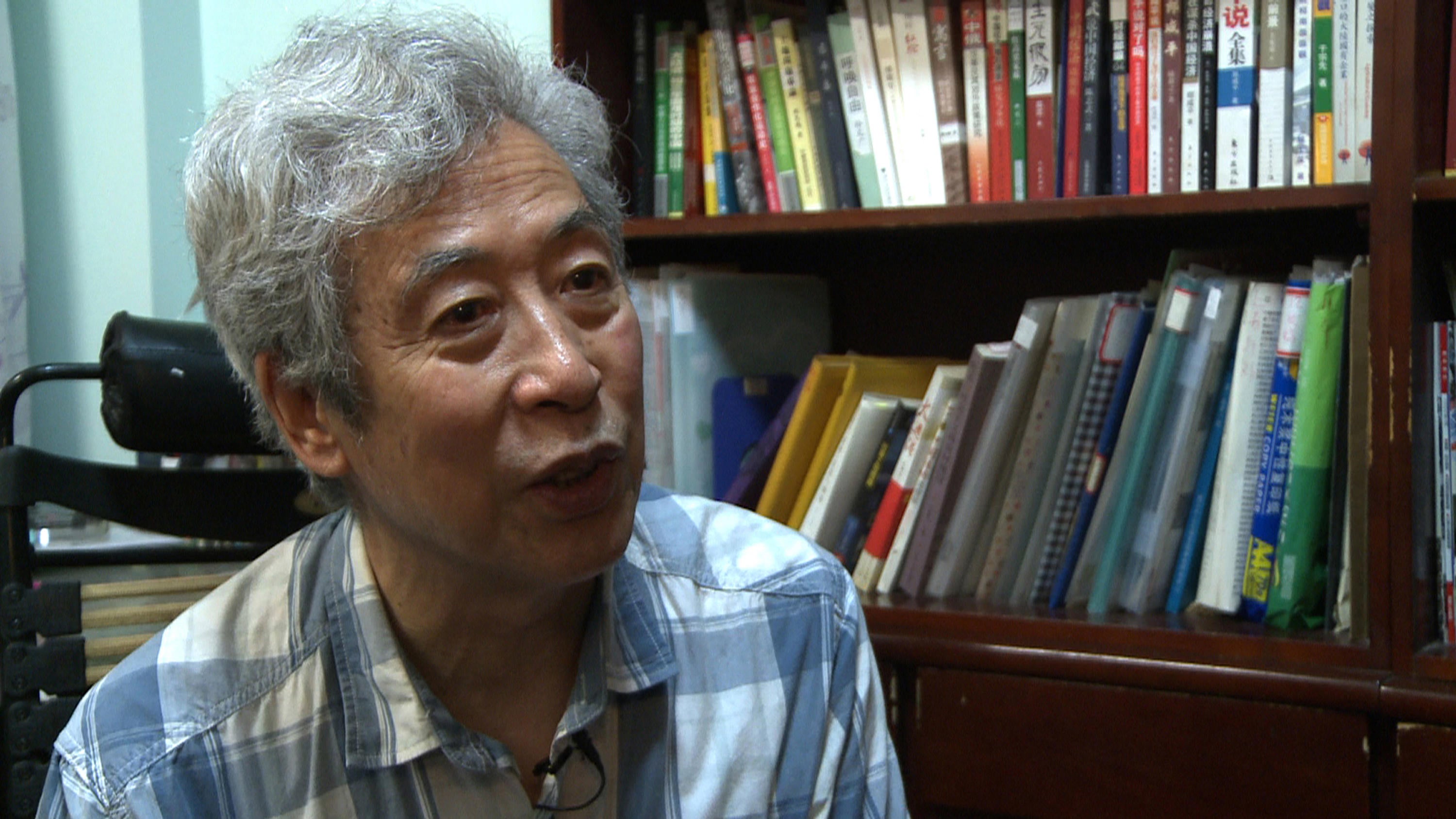 Retired professor Sun Wenguang forced off air by police during live interview in China
LONDON -- A retired professor remained missing in China Friday, two days after police interrupted his radio interview with U.S. government broadcaster Voice of America. "I have my freedom of speech," Sun Wenguang, a retired professor who has been openly critical of the Chinese government, can be heard saying moments before his phone line cuts out.
Sun was conducting an interview with Voice of America on Wednesday when police broke into his home in Jinan, China.
Voices can be heard in the background of the phone call, a recording of which was tweeted by VOA. Speaking in Mandarin, Sun tells the interviewer, "Here they are again. Seven, eight (of them)," BBC News reports. He had been sharing views that were critical of the Chinese government's investments abroad.
Sun can be heard speaking to the police officers, saying "what, did I say anything wrong? Listen to what I say. Is it wrong?"
He then continues with the interview, further explaining his criticism of Chinese foreign investment.
"People (in China) are poor," he says. "Let's not throw our money in Africa. Throwing money like this is of no good to our country."
Sun's voice then gets louder.
"What are you doing?" he shouts at the police. "It's illegal for you to come to my home."
A small commotion can be heard as Sun says, "I have my freedom of speech." Then the line goes dead.
A friend of Sun's later confirmed to BBC News that the 84-year-old was taken away by the officers, though there was no official confirmation of his arrest or any action by the police. The friend told the BBC that she believes he is being held in a hotel along with his wife. VOA said it had not been able to reach Sun since the interview.
"China under Xi Jinping is becoming increasingly intolerant of any kind of dissent, particularly political dissent," Roderic Wye, Associate Fellow with the Asia Program at Chatham House, told CBS News' Haley Joelle Ott.
"There's a general sort of… tightening of the official stranglehold on intellectual, and particularly public intellectual, activity that is in any way critical of the government," Wye said.
This, according to Wye, is because the current Chinese government wants to make China "bigger, stronger, better – to realize the China dream. And in so doing, voices who see things otherwise are increasingly being silenced."
Sun Wenguang has a long history of voicing dissent in China. An early signatory of the Charter 08 manifesto, co-authored by Nobel Peace Prize winner Liu Xiaobo, which called for democratic reform to the country's political system, he has been imprisoned multiple times throughout his life for criticizing the government.
Thanks for reading CBS NEWS.
Create your free account or log in
for more features.