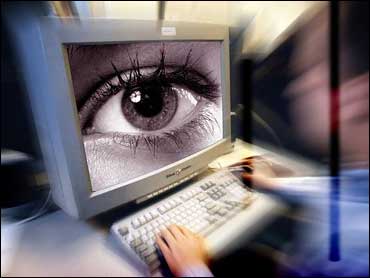 China's Internet Censorship
Internet sites on democracy, Tibet and Taiwan were among Web destinations most frequently blocked by the Chinese government, a study of Chinese online access shows.
Researchers at Harvard Law School's Berkman Center for Internet & Society said Tuesday that other sites blocked included those on health, education, news, entertainment, religion and pornography.
Ben Edelman, a Berkman researcher, and Jonathan Zittrain, the center's co-director, checked more than 204,000 Web sites, identified in part using search engines Google and Yahoo!, and found more than 19,000 inaccessible at least some of the time.
The top 10 Google results using the key words "Tibet," "Taiwan China" and "equality" were all blocked, as were eight of the top 10 results using "democracy China" and "dissident China."
Seven of the top 10 were blocked using "Taiwan" alone and "revolution."
China has been trying to combat independence movements in Tibet and considers Taiwan its territory. Democracy and human rights have also been politically sensitive topics for the communist government.
The country often blocks an entire Web site, even if only parts of the site contain sensitive information, Edelman said.
For instance, it blocks several sites for leading U.S. universities, including Columbia University and the Massachusetts Institute of Technology.
Edelman noted that the blocked university sites host campus pro-democracy groups. One, MIT, also hosts scrambling software that makes e-mail unreadable to censors.
According to a test Tuesday using Berkman's tools, The Associated Press also found that Berkman's site was inaccessible in China, though Harvard's site was reachable. Edelman said the Berkman site had been available before the censorship report was posted.
Edelman said the center launched the research because few specifics were available about Internet censorship in China, though China is widely known to control its residents' access.
"People often ask us and ask others, what is it that's blocked in China?" Edelman said. "For that kind of a person, we found that producing a list of blocked sites was helpful."
The availability of sites in China were tested first by dialing from Berkman's offices in Cambridge, Mass., the phone numbers of several modems used by Chinese service providers.
When that stopped working, researchers turned to about 50 Chinese-based proxies, which are computers that can relay requests for Web pages and make them appear to come from China. Many of those proxies had been left open to the world inadvertently.
Tests were conducted from May to November.

Thanks for reading CBS NEWS.
Create your free account or log in
for more features.