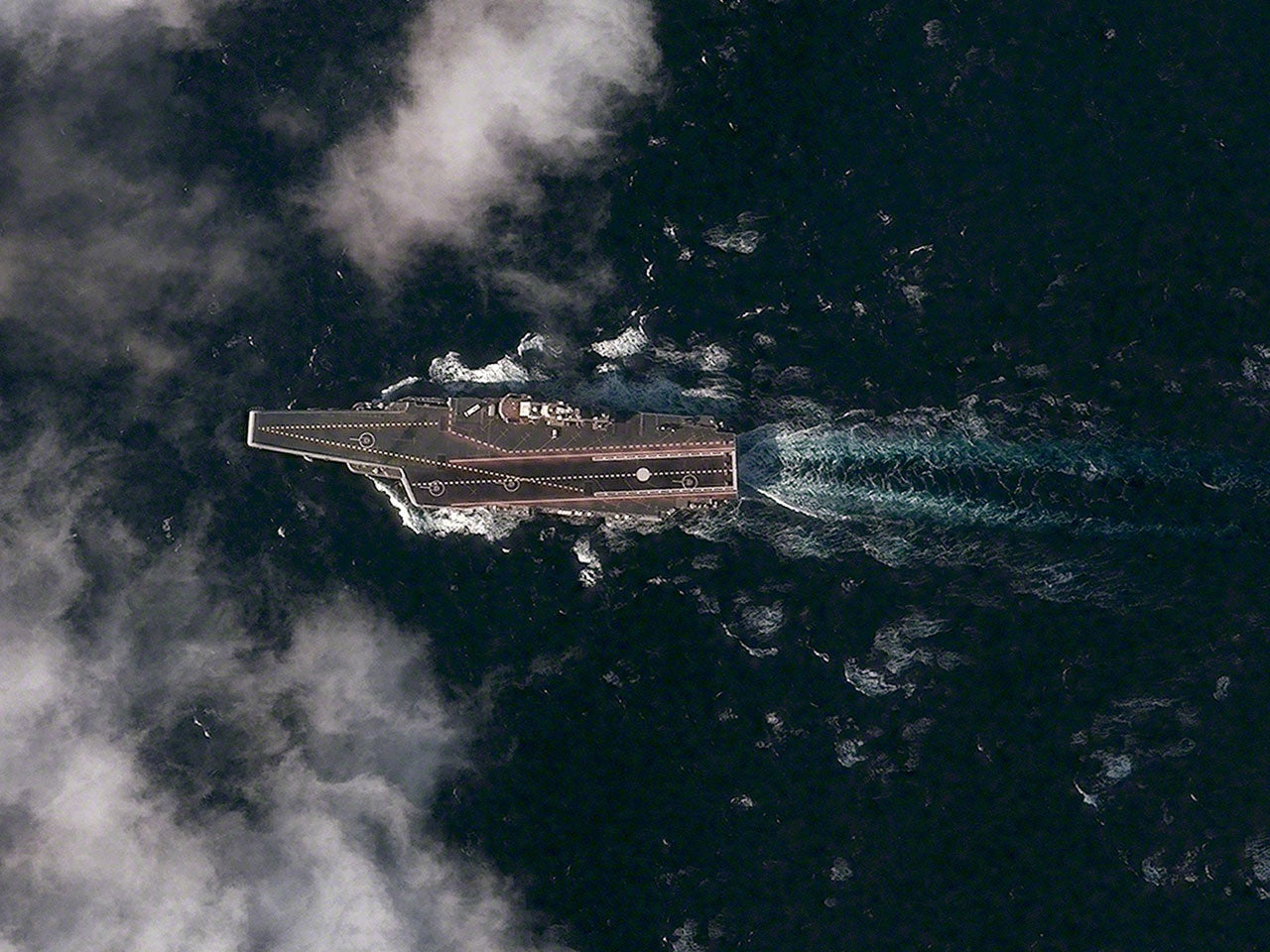 China's first aircraft carrier spotted at sea
DENVER - A commercial U.S. satellite company said it has captured a photo of China's first aircraft carrier in the Yellow Sea off the Chinese coast.
DigitalGlobe Inc. said Wednesday one of its satellites photographed the carrier Dec. 8. A DigitalGlobe analyst found the image Tuesday while searching through photos.
Stephen Wood, director of DigitalGlobe's analysis center, said he's confident the ship is the Chinese carrier because of the location and date of the photo. The carrier was on a sea trial at the time.
DigitalGlobe, based in Longmont, Colorado, sells satellite imagery and analysis to clients that include the U.S. military, emergency response agencies and private companies. DigitalGlobe has three orbiting satellites and a fourth is under construction.
U.S. military leader sees stark rift with China
WikiLeaks: China hiding military buildup
Sign of China's growing military might sets sail
The aircraft carrier has generated intense international interest because of what it might portend about China's intentions as a military power.
The former Soviet Union started building the carrier, which it called the Varyag, but never finished it. When the Soviet Union collapsed, it ended up in the hands of Ukraine, a former Soviet republic.
China bought the ship from Ukraine in 1998 and spent years refurbishing it. It had no engines, weaponry or navigation systems when China acquired it.
China has said the carrier is intended for research and training, which has led to speculation that it plans to build future copies.
China initially said little about its plans for the carrier but has been more open in recent years, said Bonnie S. Glaser, a China expert at the Center for Strategic and International Studies.
"It wasn't until the Chinese actually announced they were sending it out on a trial run they admitted, `Yes, we are actually launching a carrier,"' she said.
China publicly announced two sea trials for the carrier that occurred this year, she said.
The carrier's progress is in line with the U.S. military's expectations, said Cmdr. Leslie Hull-Ryde, a Defense Department spokeswoman.
A Defense Department report to Congress this year said the carrier could become operationally available to the Chinese navy by the end of next year but without aircraft.
"From that point, it will take several additional years before the carrier has an operationally viable air group," Hull-Ryde said in an email.
She declined to comment on the DigitalGlobe photo, saying it was an intelligence matter.
Thanks for reading CBS NEWS.
Create your free account or log in
for more features.