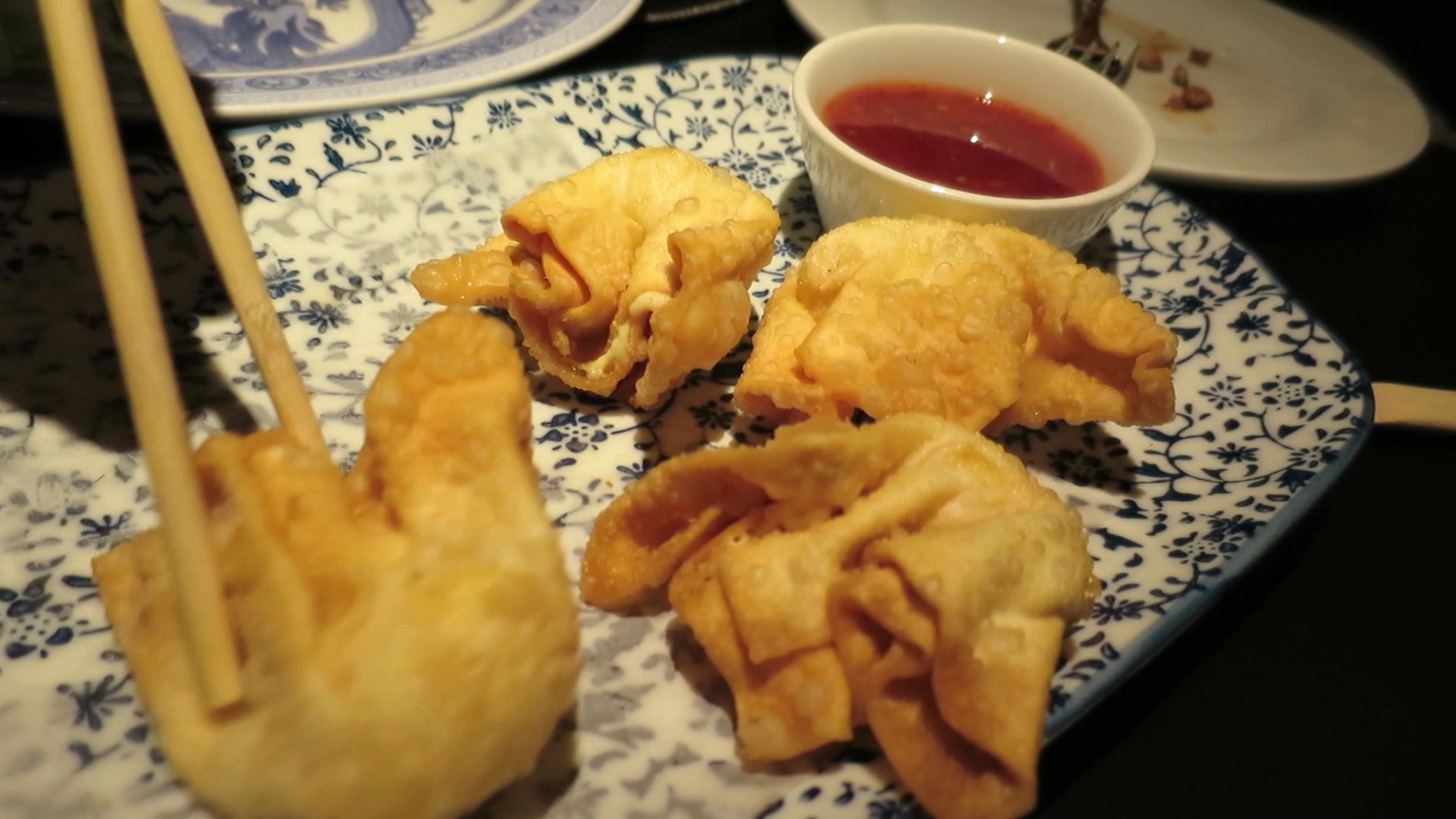 Shanghai gets a taste of American-style Chinese food
The U.S. is home to more than 41,000 Chinese restaurants, but what's in your local take-out order bears little resemblance to the many types of cuisine in China. Now, two Americans are bringing U.S. style Chinese food to Shanghai, reports CBS News correspondent Seth Doane.
At a Shanghai street market, a typical meal means lining up for dai pai, a fried pork chop on rice cakes, or maybe having the leek pancake, bing, or a spicy soup called malatang.
But all of these dishes popular in China might seem unfamiliar if you're used to eating Chinese food in the United States.
Dave Rossi, 34, and Fung Lam, 32, are introducing Americanized Chinese food to China through their restaurant, Fortune Cookie.
"We serve sweet-and-sour pork, General Tsao's chicken, orange chicken, chow mein, pork egg rolls, crab rangoon -- all of that was not in Shanghai," Fung said.
This wasn't exactly plan A. These Cornell classmates saw opportunity in China and decided to open a restaurant featuring healthy food.
When things weren't going so well with that idea, all they wanted was Chinese comfort food from home. But they couldn't find it, and that sparked another idea.
"It's awesome to try new dishes and it's great to try new things, but there also will come a time when you just want something that you remember," Rossi said.
Fung's family ran Chinese restaurants in the U.S. -- from Brooklyn to Texas. So it seemed a natural fit.
With some help from Fung's dad, they began teaching their techniques and customers started responding with positive reviews.
When it comes to ingredients, it's not that easy to cook Americanized Chinese food in China.
"We actually import some of the ingredients to have the 'American' Chinese food flavor," Rossi said.
Stored along the wall are some of the not-so-secret but very-American ingredients: Mott's is used for the duck sauce, Heinz is in the sweet and sour recipe and Skippy is added to fried noodles.
Dan Brennan, originally from Michigan and his American colleague, Ben Kuo, took their Chinese counterparts to dinner, introducing them their "Chinese food."
At first, Rossi and Lam were serving mostly Westerners; a year and a half later, about 50 percent of their customers are Chinese.
"As weird as it sounds like, 'The Big Bang Theory' is a huge TV show here and they'll like recite Sheldon's favorite items and they'll want to order them," Rossi said. "It's just like, 'alright, we do have General Tsao's chicken."
The take-out boxes are modeled after the ones made famous in America. Even the name of the restaurant introduces something new. The fortune cookie itself is, after all, an American thing.
Thanks for reading CBS NEWS.
Create your free account or log in
for more features.