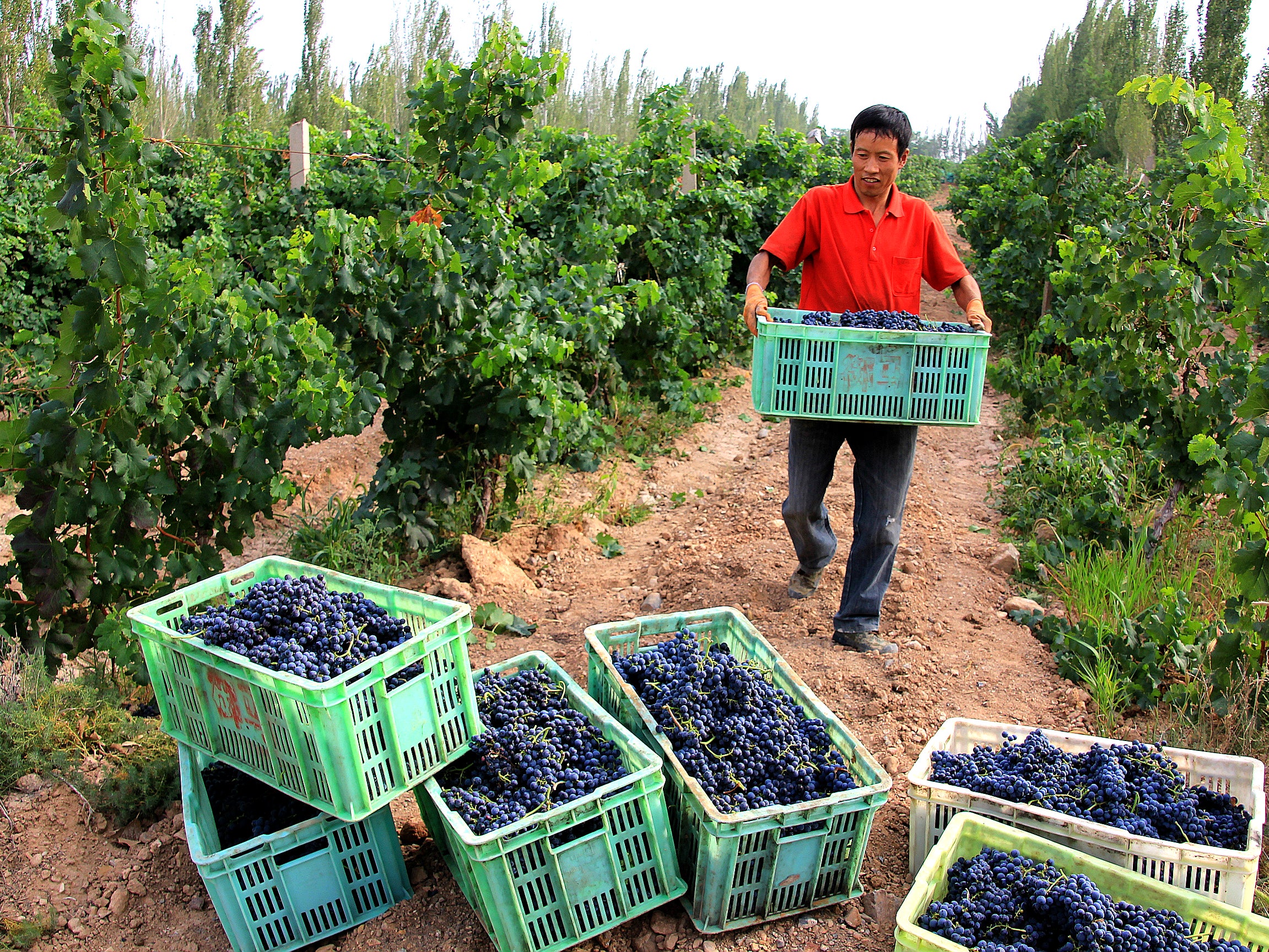 China makes big bet on turning desert into wine region
This piece originally aired July 8, 2015.
When you think of wine, France, Italy and California likely come to mind, but in China, the world's fifth-largest consumer and producer, winemakers are determined to add that country to the list, CBS News' Seth Doane reports.
The desert in Ningxia is being transformed.
It's taking billions of gallons of water to irrigate fields there each year and hundreds of millions of dollars of investment to make it China's wine country.
"I've been to every other wine region in the world, and I thought, wine near the Gobi Desert, impossible, right? Unthinkable. But, boy, wine near the Gobi Desert -- it is a reality, and it's a big reality," wine expert and author Karen MacNeil said.
Now, MacNeil is updating her book "The Wine Bible," writing for magazines and trying to understand these really "new world" wines.
MacNeil said she tastes 3,000 wines a year and has for 30 years.
"So I think I have a good understanding of when wine has potential and when it doesn't," she said.
Wine importer Heng Rui said China's wine producers are now developing their own flavors, not just copying others.
"We're influenced by western media," Heng said. "And more Chinese are traveling overseas and bringing back wine culture."
MacNeil said it only takes money to buy all the great wine in the world, but it takes expertise to make wine.
At the vineyards of Ningxia, MacNeil toured and tasted wines -- sometimes, right from the barrel. The region is about 500 miles west of Beijing and has more than 50 wineries.
"Our grandchildren will probably know this like they'll know any other wine region in the world," she said.
There are about 80,000 acres of vineyards planted in Ningxia. By 2020, they plan to have more than 160,000. That's more than three times the amount in Napa. Napa did it in a century. Ningxia only took a decade.
The region also boasts Chandon, a sprawling, state-of-the-art winery part of a $28 million co-investment between a Chinese company and luxury goods giant LVMH.
"For LVMH, Louis Vuitton Moët Hennessy, to spend this kind of money here is a big thumbs-up in terms of its confidence in the Chinese market," MacNeil said.
"We start from scratch," said Chandon general manager Shen Yang. "We build up the winery, the vineyards - everything."
Yang is Chinese, but his English has the slightest French accent.
"I learned winemaking in France, so I want to bring this 'savoir-faire' in China," he said.
But Yang pointed out some very specific challenges in the fields.
"We have to bury the vines every year in winter and de-bury the vines in spring," Yang said.
He said it's to protect them from the wind and cold.
Covering the vines each winter is done by hand, which drives up cost. Then, there's the question of sustainability, regarding watering all of these vines in a desert, and supply, if all of this wine can actually be sold.
"I think it is a risky bet, but I think the Chinese philosophy has been 'Build it and they will come and if you build it well, they will come.' So we'll just have to see," MacNeil said.
Even still, MacNeil said she's incredulous.
"We thought we knew all of the great wine regions in the world," she said. "You know, we know Tuscany, we know Bordeaux, we know Napa. We thought we knew them. The idea that somewhere in the Chinese desert might be the next great wine region in the world, it's astounding."
China's wine makers say they're focusing on the domestic market first, but down the road, Americans should see Chinese wines in stores stores too.
Thanks for reading CBS NEWS.
Create your free account or log in
for more features.