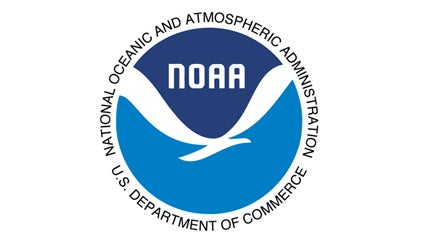 China accused of hacking into U.S. weather system
The National Oceanic and Atmospheric Administration said Wednesday that it's been the target of hackers.
NOAA, which includes the National Weather Service, said that four of its websites were compromised in "recent weeks" by an "internet-sourced attack." It did not say who was behind the attack, which websites were targeted or whether any data may have been compromised.
Rep. Frank Wolf (R-Va.) told CBS News that NOAA officials told him they believe China was behind the attack.
NOAA said that when staff members detected the attacks, "unscheduled maintenance was performed" to "mitigate" them. Services to the websites were fully restored and the attacks "did not prevent us from delivering forecasts to the public."
An investigation into the hacking is ongoing, NOAA said.
The Washington Post, which first reported the attack, said the National Weather Service was among the targets. It said the attack took place in September but that officials gave no indication of a problem until almost a month later.
Wolf criticized NOAA for the delay in reporting the incident and said Commerce Secretary Penny Pritzker, whose department includes NOAA, should "clean house" in response.
He also criticized the Obama Administration for not taking the Chinese cyber threat seriously, and said such meddling could jeopardize Americans.
"What if a major storm came and they shut down the weather service? What if they altered projections?" Wolf said. "One projection makes the difference with regards to crop failure, safety, with regards to shipping. I don't know what they are taking. But the Chinese did it for particular reasons and it wasn't because they love America."
This would be the latest in a series of recent hacking attacks blamed on China. Chinese government hackers are suspected of breaching the computer networks of the U.S. Postal Service, compromising the data of more than 800,000 employees. It also comes as President Obama finished up a series of high-level meetings with Chinese President Xi Jinping in which he "stressed the importance of protecting intellectual property as well as trade secrets, especially against cyber-threats."
NOAA operates two types of satellite systems for the United States: geostationary satellites and polar-orbiting satellites. Geostationary satellites monitor the Western Hemisphere from around 22,240 miles above the Earth, and polar-orbiting satellites circle the Earth and provide global information from an orbit 540 miles high.
The satellite systems allow NOAA to provide observations around the clock. The satellites track everything from fast-moving storms across Tornado Alley to hurricanes in the Atlantic and Pacific oceans. The data from the satellites is also used to measure temperatures in the oceans, which are a strong indicator of climate change, as well to monitor other environmental phenomena such as coral reefs, harmful algae, and volcanic ash.
Thanks for reading CBS NEWS.
Create your free account or log in
for more features.