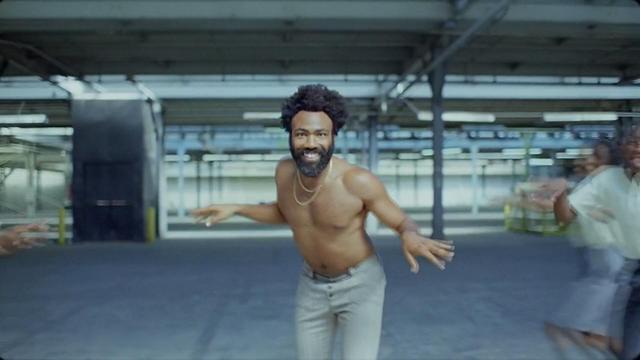 Childish Gambino's "This Is America" and the cost of turning trauma into art
Donald Glover's new music video "This Is America" has amassed more than 64 million views and inspired innumerable think pieces since its debut last weekend. Released by the actor's musical alter ego, Childish Gambino, the video depicts Glover dancing, rapping and shooting a guitar player point blank as chaos unfolds in the background.
Rolling Stone contributor Tre Johnson has called the video "a nightmare we can't afford to look away from."
"My initial reaction was just pure shock. I'm used to, like a lot of America, I'm used to Donald Glover being this very affable comedian," Johnson told "CBS This Morning" on Thursday. "This obviously represents a different shift in the conversation both for his brand and for his art."
At perhaps the most shocking point in the video, Glover gleefully dances into a room and guns down an entire choir.
"To me, the scene shows the abruptness of violence when it's visited in America. There's no warning, there's no precipitation around what's going to happen and here it is this very joyous black choir in the midst of jubilation and celebration, immediately gunned down," Johnson said. "The crazy thing to watch about Glover's performance throughout this video is how much he goes from the moment of like wanton violence to shifting his face just to a whole other emotion."
Johnson added that the video's particular brutality demonstrates how violence "feels" and "looks" different in the African-American experience – and what that means for black artists.
"You can see that he's grappling with what do you do when you're a black artist who, in turn, absorbs the pain of your community and needs to turn it into art. So there's this is weird cycle we have in America where we turn trauma into music and art and then it's consumed by the masses sometimes without much sensitivity," Johnson said.
"That type of artistic expression might come at a cost for him and I think that's the thing that struck me the most is that here he is going off script and that might be a true danger for both his mobility and freedom and his artistic voice."
Thanks for reading CBS NEWS.
Create your free account or log in
for more features.