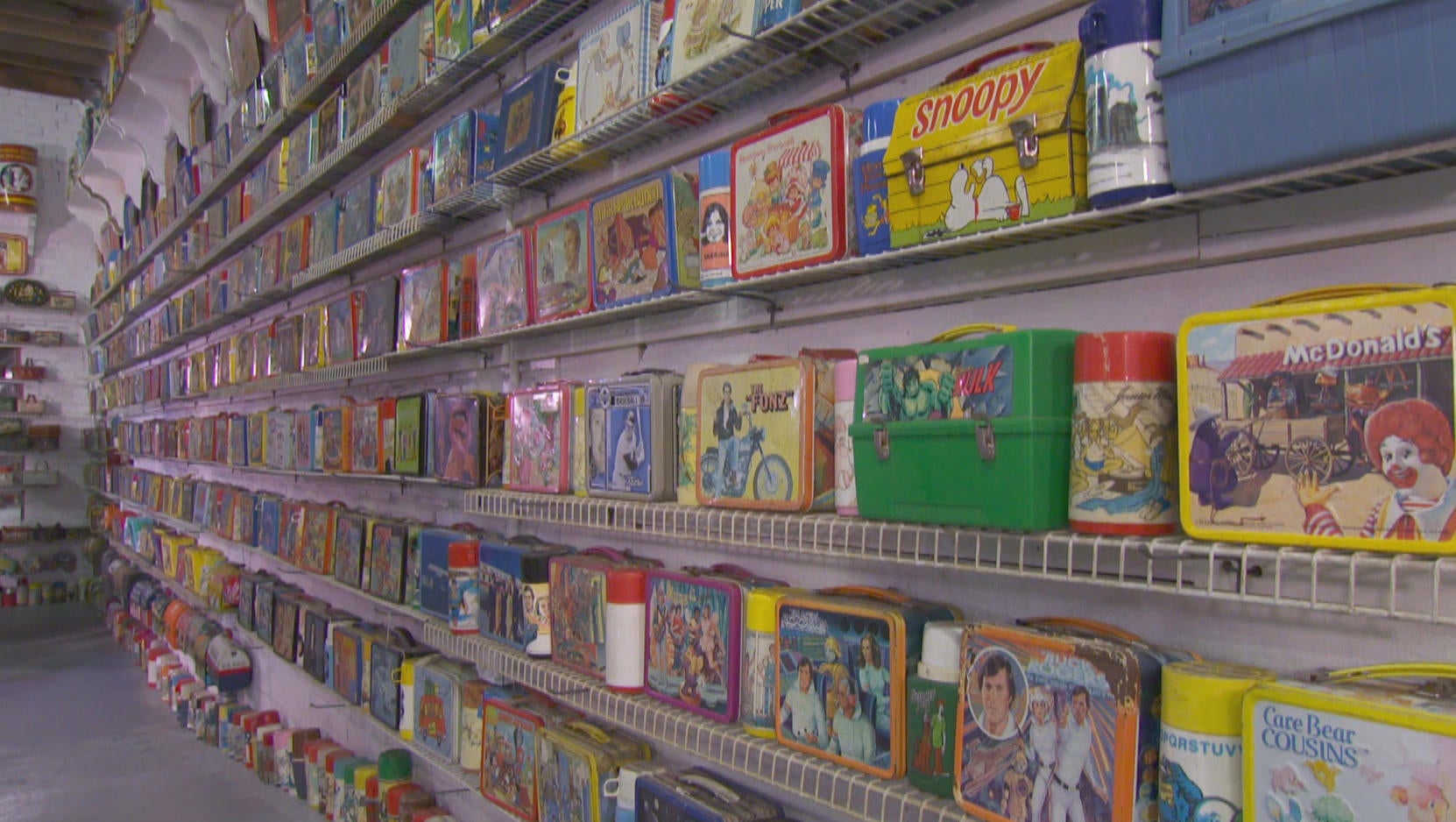 Childhood memories preserved at the Lunchbox Museum
Ready for a Box Lunch? Nancy Giles certainly is:
"Charlie's Angels" … "Scooby Doo" … the Harlem Globetrotters"!
Open up a lunchbox, and you'll find it's full of childhood memories.
Allen Woodall is the founder of the Lunchbox Museum, a time capsule in Columbus, Ga.
"Used to be a peanut butter and banana in there." Woodall said of one. And you can still smell it!
Woodall has around 1,000 lunchboxes in different shapes and sizes, including Mickey Mouse, the first popular character to appear on a lunchbox back in 1935.
But it wasn't 'till the 1950s that the idea really took off. That's when savvy advertisers latched on to the potential.
"They started putting all the characters that were on television on lunch boxes, saying, 'What a great marketing tool," he said.
And the kids didn't even realize that they were helping sell these shows, like "The Addams Family," "Welcome Back, Kotter," and "Laugh-In."
For Woodall, the best part of his day is reuniting museum-goers like Bert Rooks with lunchboxes like the ones they had as kids. Woodall presented Rooks with a Marvel Comics Super Heroes lunch box, featuring Spider-Man, Thor and Captain America.
"Look at that smile on his face!' Giles said.
"That's the one," Rooks said, spotting the lunch box. "Yeah. I had a thermos with mine. But it looks smaller now that I'm older, you know?"
"How does that make you feel holding it?" Giles asked.
"I don't know. It takes me back. It takes me back. It really does."
In 1985 Rambo marked the end of the metal lunch box era.
Why? "A group of moms down in Florida back in the early '80s said, 'Hey, these lunch boxes, metal boxes, are dangerous weapons. Kids are fighting with them. So we want to get 'em out!'"
And it didn't help that plastic was a lot cheaper to manufacture.
Which got Giles thinking: What's the appetite for lunchboxes these days?
She decided to go out to lunch at her old stomping ground, formally P.S. 30, now P.S. 354 in Queens. There were soft lunch boxes a-plenty, with Dory from the Pixar animated film, Superman, and a Justice "Dream on, Dreamer" lunch tote.
Giles showed the kids her metal Peanuts lunch box. "Well, when I was your age, we didn't have the soft boxes; this is what we got," she said.
But they knew who Charlie Brown was!
Maybe one day these kids will be looking for their childhood memories at the Lunchbox Museum.
For more info:
Thanks for reading CBS NEWS.
Create your free account or log in
for more features.