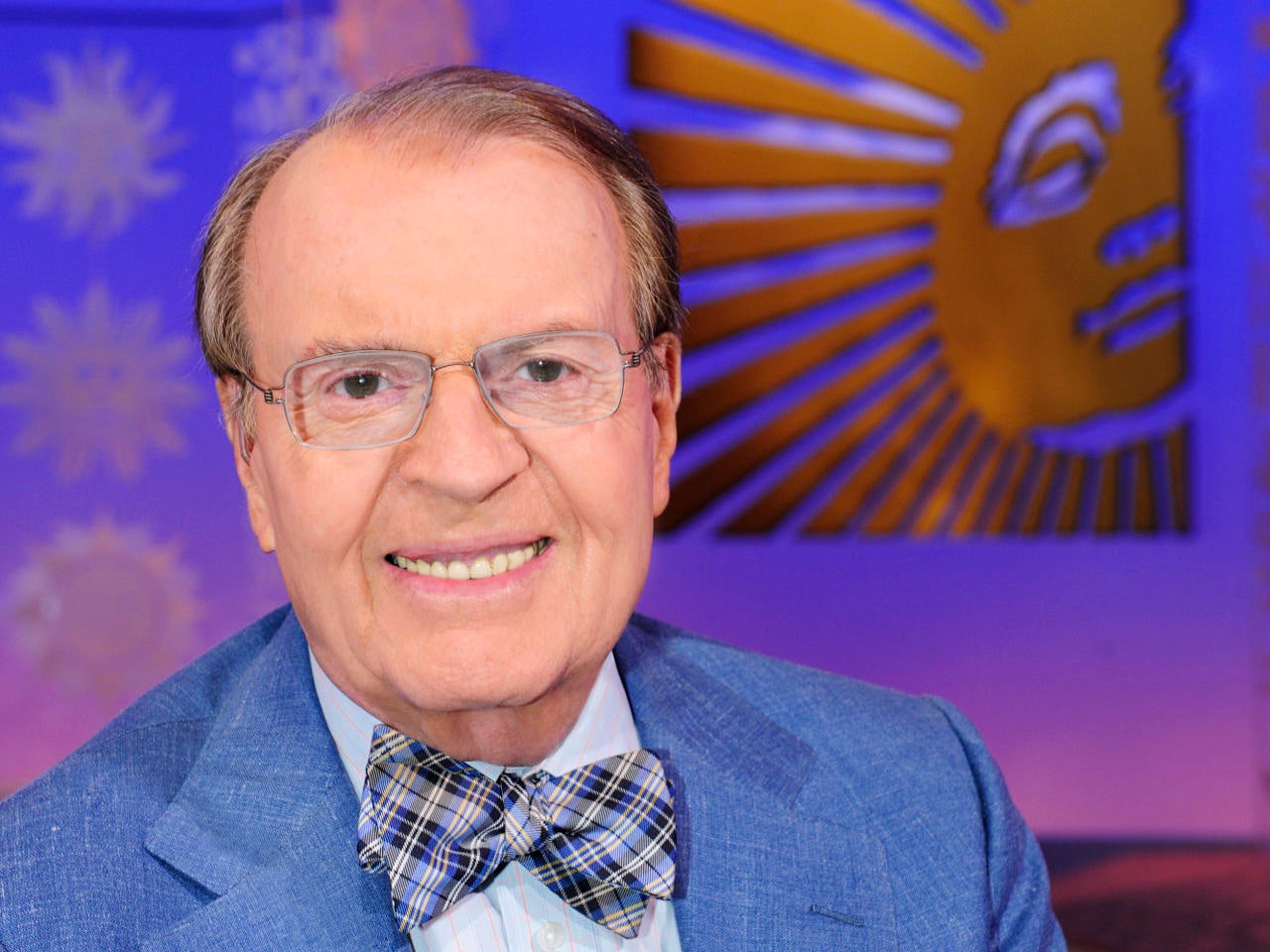 "Celebrating Charlie": CBS News honors the career of Charles Osgood
CBS News will honor the career of Charles Osgood with a special edition of "CBS Sunday Morning," titled "Celebrating Charlie," to be broadcast Sept. 25, 2016 at 9:00 a.m. ET on the CBS Television Network.
Osgood will be the focus of the special 90-minute broadcast, which will look at his life and career as he prepares to step away from the top-rated "Sunday Morning" after 22 years as anchor -- and nearly 50 years as a member of the CBS family.
After the final broadcast, Osgood's bow-tie will be donated to the Smithsonian's National Museum of American History, where it will become part of its permanent collection.
Sunday's broadcast will feature stories exploring Osgood's early years, as well as his career highlights on television and on the radio. Martha Teichner will look at Osgood's love of poetry; Anthony Mason will report on Osgood's career in music; Tracy Smith looks back at his childhood; Mo Rocca gets the story behind his bow-tie collection; Serena Altschul recalls some of Osgood's favorite TV reports; Lee Cowan travels to France to visit with the Osgood family at their seaside retreat; and Rita Braver dives into his news and radio career.
The broadcast will also feature well-wishes from fellow journalists, celebrities, viewers and more.
Osgood will continue as the anchor of "The Osgood File," his daily news commentaries broadcast on the CBS Radio Network and stations around the country. He will also make occasional appearances on "Sunday Morning."
Osgood has been anchor of "Sunday Morning" since 1994, and has been with CBS News since 1971. With Osgood as anchor, last year "Sunday Morning" reached its highest audience levels in nearly three decades. The broadcast has earned the Daytime Emmy as Outstanding Morning Program three times.
An experienced journalist known as a gifted writer, Osgood has earned many top broadcasting awards, including the Walter Cronkite Excellence in Journalism Award from Arizona State University, the George Foster Peabody Award, and the National Association of Broadcasters Distinguished Service Award. He joined CBS News in 1971 and has been an anchor and reporter for every broadcast on the network, including the "CBS Morning News," the "CBS Evening News with Dan Rather" and the "CBS Sunday Night News."
Before joining CBS News, Osgood was an anchor and reporter for WCBS News Radio 880 in New York. Before CBS he worked for ABC News. He also served as the general manager of WHCT-TV in Hartford, Conn., and was the program director and classical music announcer for WGMS Radio in Washington, D.C.
The Emmy Award-winning "Sunday Morning with Charles Osgood" is broadcast on CBS on Sundays beginning at 9:00 a.m. ET. Executive producer is Rand Morrison.
Follow the program on Twitter (@CBSSunday), Facebook, Instagram (#CBSSundayMorning) and at cbssundaymorning.com. You can also listen to "Sunday Morning" audio podcasts at Play.it.
Thanks for reading CBS NEWS.
Create your free account or log in
for more features.