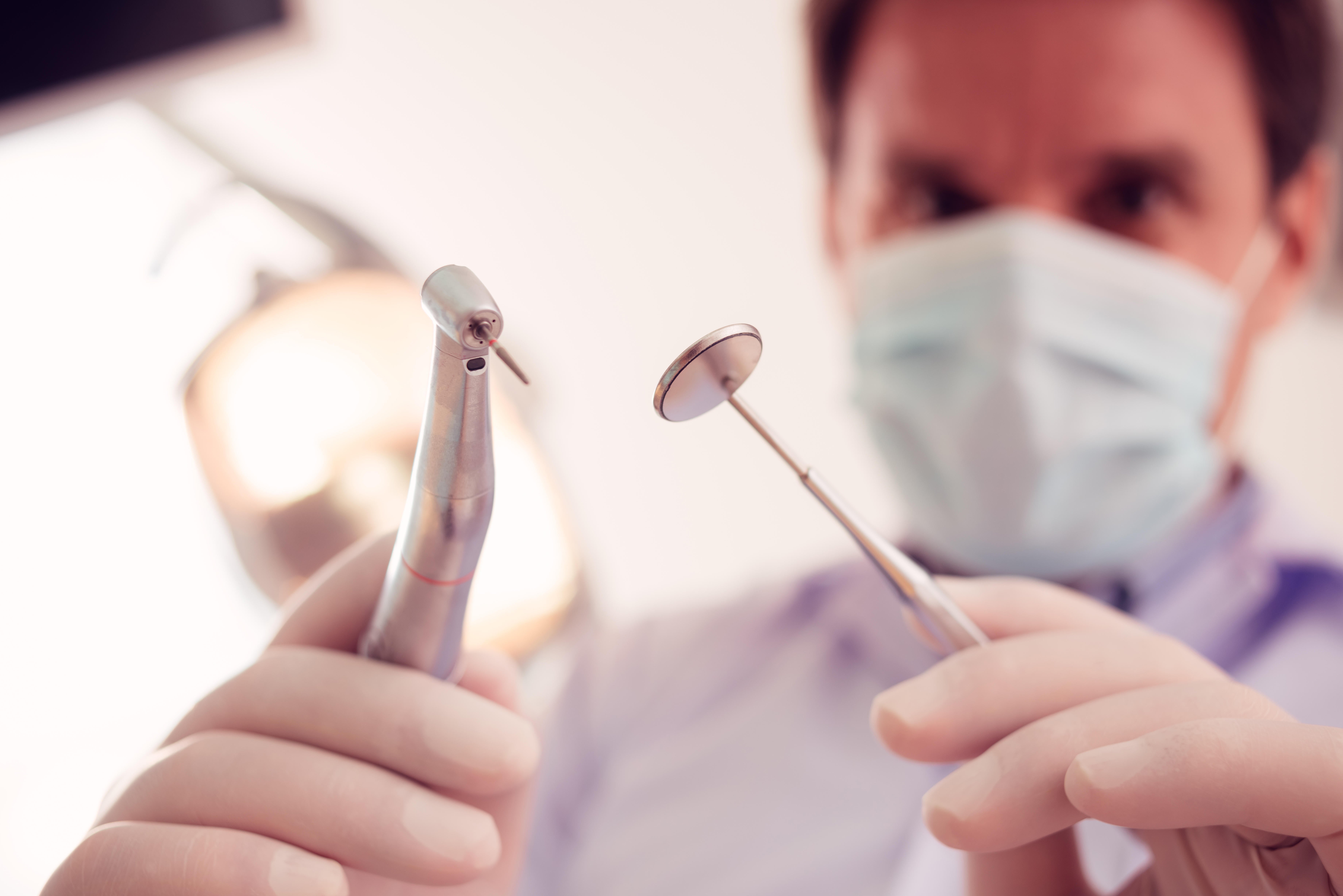 CDC investigates mysterious cluster of lung-related deaths in dentists
Health officials have identified a cluster of dentists who died of a mysterious lung disease. A report published by the Centers for Disease Control and Prevention found that nine dentists in Virginia were found to have idiopathic pulmonary fibrosis (IPF), a chronic, progressive lung disease of unknown cause, between the years 2000 and 2015.
According to the National Institutes of Health, IPF causes scar tissue to build up in the lungs, which makes the lungs unable to transport oxygen into the bloodstream effectively. The condition is "associated with a poor prognosis," the CDC says.
Of the nine dentists in the report, seven died.
Overall, the researchers found 894 patients diagnosed with IPF at a medical center in Virginia. Dentists made up just 1 percent of IPF patients documented in the study. However, researchers note that number is striking when considering the number of dentists in the United States.
"A cluster is defined as an aggregation of cases grouped in place and time that are suspected to be greater than the number expected, even though the expected number might not be known," Dr. Randall Nett, the lead author of the study and a medical officer with the U.S. Public Health Service, told CBS News in an email. "The number of dentists treated for idiopathic pulmonary fibrosis (IPF) at this Virginia tertiary care center was about 23 times higher than expected."
The cause of the disease is not known, but experts say work-related hazards are likely at play. Past research has linked the condition to jobs that involve exposure to dust, wood dust and metal dust. Some other suspected causes include tobacco smoke and viral infections.
This is the first study to find a possible association with dentistry and IPF.
"Dentists and other dental personnel have unique exposures at work. These exposures include bacteria, viruses, dusts, gases, radiation, and other respiratory hazards," Randall said. "At this time, we do not know what caused this cluster of IPF cases in dental personnel. However, it is possible exposures at work contributed to this cluster."
However, he emphasized that the group identified in the study is very small and says more work has to be done before any conclusions can be drawn about the risk dentists or other dental personnel may face from the disease.
Dr. Paul Casamassimo, chief policy officer of the American Academy of Pediatric Dentistry's Pediatric Oral Health & Research Center, notes that a number of dental professional organizations have taken steps to add safety of both patients and dental personnel to their program agendas. Their aim is to improve awareness and offer advice to mitigate health risks.
"Dentists now do far less laboratory work in most instances even while training in school," Casamassimo told CBS News. "The likelihood of exposure to dusts and airborne chemicals is less than in the past, but still there for many dentists, particularly if they trained long ago and haven't kept up with environmental and workplace warnings."
Experts recommend dental workers wear certified respiratory masks if they are working in any environment that might result in respiratory hazards.
The report concludes that more research is needed to better understand the potential health risks of working in dental care and how that might be associated with IPF.
"This cluster of IPF cases reinforces the need to understand further the unique occupational exposures of dental personnel and the association between these exposures and the risk for developing IPF so that appropriate strategies can be developed for the prevention of potentially harmful exposures," the authors write.
Thanks for reading CBS NEWS.
Create your free account or log in
for more features.