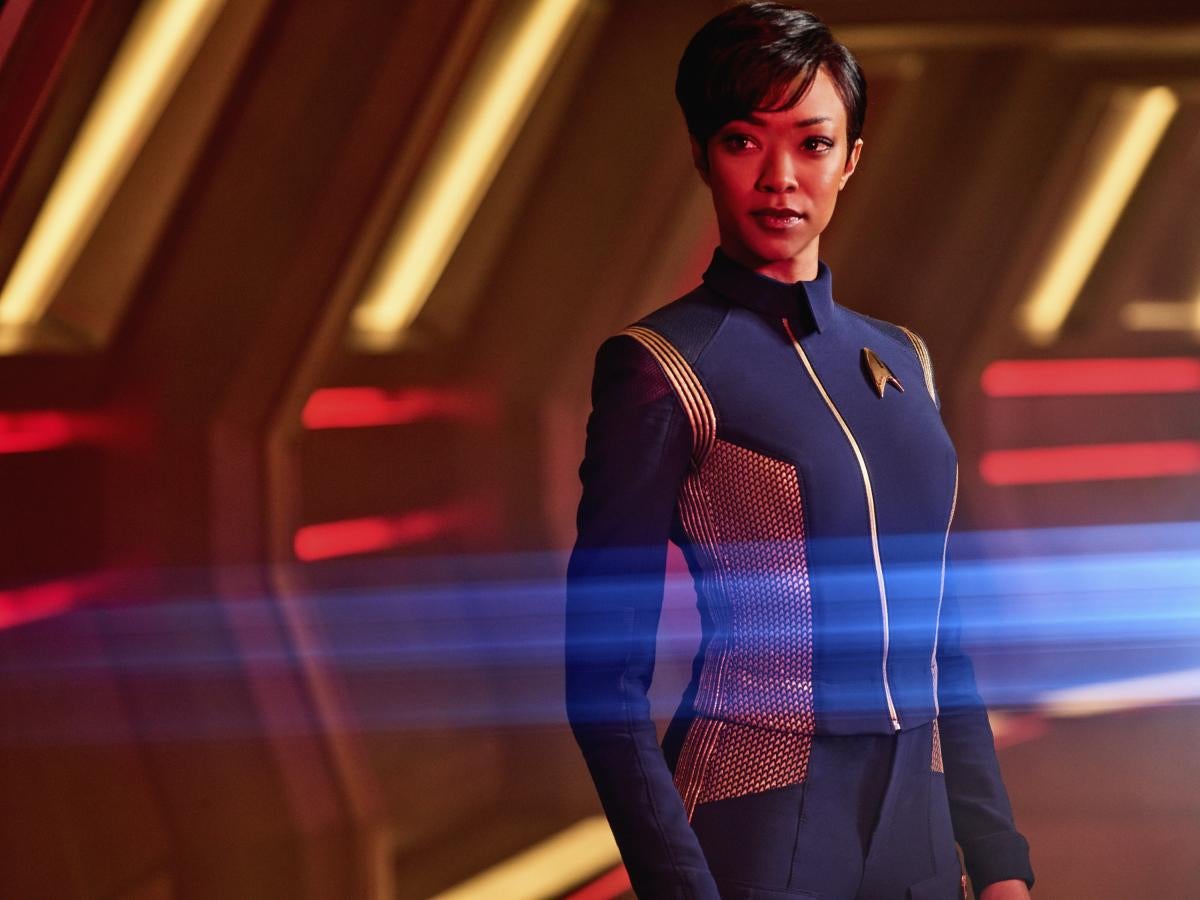 CBS All Access orders 2 seasons of "Star Trek: Lower Decks"
More good news for Trekkies: CBS All Access has announced yet another new "Star Trek" series. The streaming service announced on Thursday a two-season order for "Star Trek: Lower Decks," a half-hour animated comedy series. Mike McMahan, the head writer and executive producer for "Rick and Morty," will helm the show.
"Lower Decks" will focus on the support crew on one of Starfleet's "least important ships," according to a press release. The series will be produced by CBS Eye Animation Productions, CBS Television Studios' new animation arm, Secret Hideout and Roddenberry Entertainment. Secret Hideout's Alex Kurtzman and Heather Kadin and Roddenberry Entertainment's Rod Roddenberry and Trevor Roth and Katie Krentz will serve as executive producers alongside McMahan. Aaron Baiers, who brought McMahan to the project, will serve as a co-executive producer.
The show will be an irreverent departure from CBS All Access' flagship "Star Trek" show, "Discovery."
"Mike won our hearts with his first sentence: 'I want to do a show about the people who put the yellow cartridge in the food replicator so a banana can come out the other end.' His cat's name is Riker. His son's name is Sagan. The man is committed," said Kurtzman. "He's brilliantly funny and knows every inch of every 'Trek' episode, and that's his secret sauce: he writes with the pure, joyful heart of a true fan. As we broaden the world of 'Trek' to fans of all ages, we're so excited to include Mike's extraordinary voice."
McMahan said, "As a life-long Trekkie, it's a surreal and wonderful dream come true to be a part of this new era of 'Star Trek.' While 'Star Trek: Lower Decks' is a half-hour, animated show at its core, it's undeniably 'Trek' — and I promise not to add an episode at the very end that reveals the whole thing took place in a training program."
McMahan is not bluffing. In fact, he's worked on "Star Trek" projects before. In 2011, he operated a wildly successful Twitter account where he posted episode plots to a fake season of "Star Trek: The Next Generation" and nabbed a deal with Simon & Schuster to write a readers' guide to a fictitious eighth season of "TNG" titled "Star Trek: The Next Generation: Warped: An Engaging Guide to the Never-Aired 8th Season."
In October, CBS All Access premiered "Star Trek: Short Treks," a series of four short stories in the "Star Trek" universe. Each short episode runs 10 to 15 minutes and focuses on a key character from "Discovery."
In August, CBS All Access announced that Patrick Stewart will reprise his iconic role of Jean-Luc Picard in a new "Star Trek" series. The still-unnamed series will explore the "next chapter" of Picard's life.
"Star Trek: Discovery" will return to CBS All Access in January. Catch up on Season 1 of "Star Trek: Discovery" on CBS All Access.
Thanks for reading CBS NEWS.
Create your free account or log in
for more features.