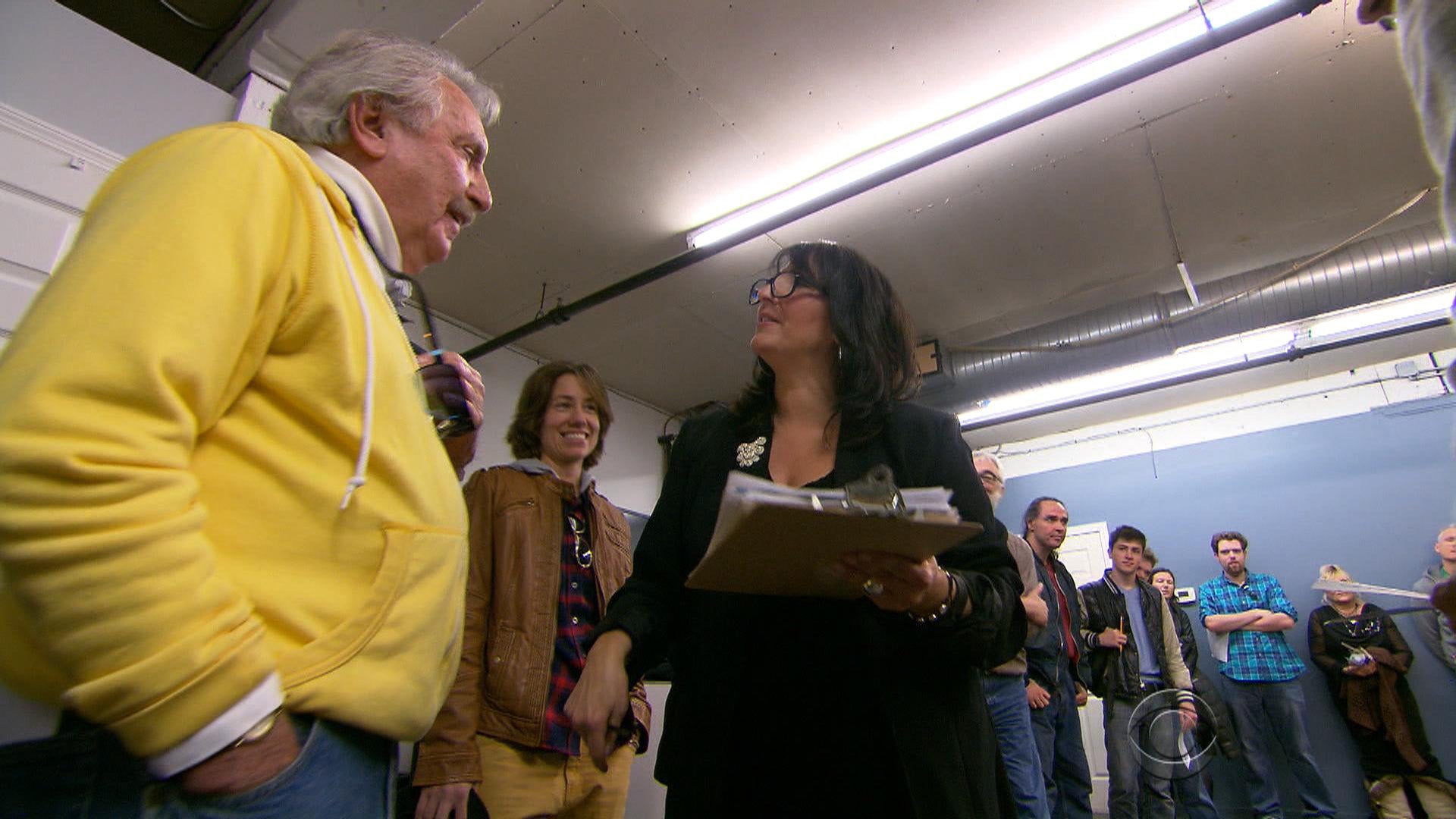 Casting agent hunts for authentic Boston "tawk"
BOSTON -- When a director needs a real Boston accent, their first call is often to casting agent Angela Peri. She says her ears are always open.
"Everywhere I go. Everywhere I go," Peri told CBS News.
Tax incentives have made Boston a hotbed of moviemaking. And directors want actors with the right look -- and sound.
"Y'know, it's like sifting. It's a diamond search," she said. "Y'know, I'm sifting through the city."
At a recent casting call, 400 people showed up hoping to "tawk" their way to stardom. Many have no experience, like sprinkler fitter Eric Galgay.
"This is just how I talk, and everybody I know talks like me," he said.
"That's the kind of guy I want, because I just want him to be authentic," Peri said. "So I'll meet them and instantly I know, I know who's gonna be good."
Like "The Fighter" -- Remember Mark Wahlberg? Remember Wahlberg's sisters? Nearly all were locals discovered by Peri.
It was Erica McDermitt's first audition, ever.
"Oh, I was very fresh to Angela. I think the way that I was able to swear,' McDermitt remembered.
Jill Quigg's South Boston accent got her her first job in "Gone Baby Gone."
"This is how I am. This is how I was raised. This is how I was brought up," Quigg said. "I'm not acting. I'm me."
It's a business that has come full circle for Peri, whose own accent cut short her acting career. Now, she says Bostonians should be proud of how they sound.
"I am. I am,' Peri said. "It's done me well."
Now, it's that accent that brings Hollywood to her.
Thanks for reading CBS NEWS.
Create your free account or log in
for more features.