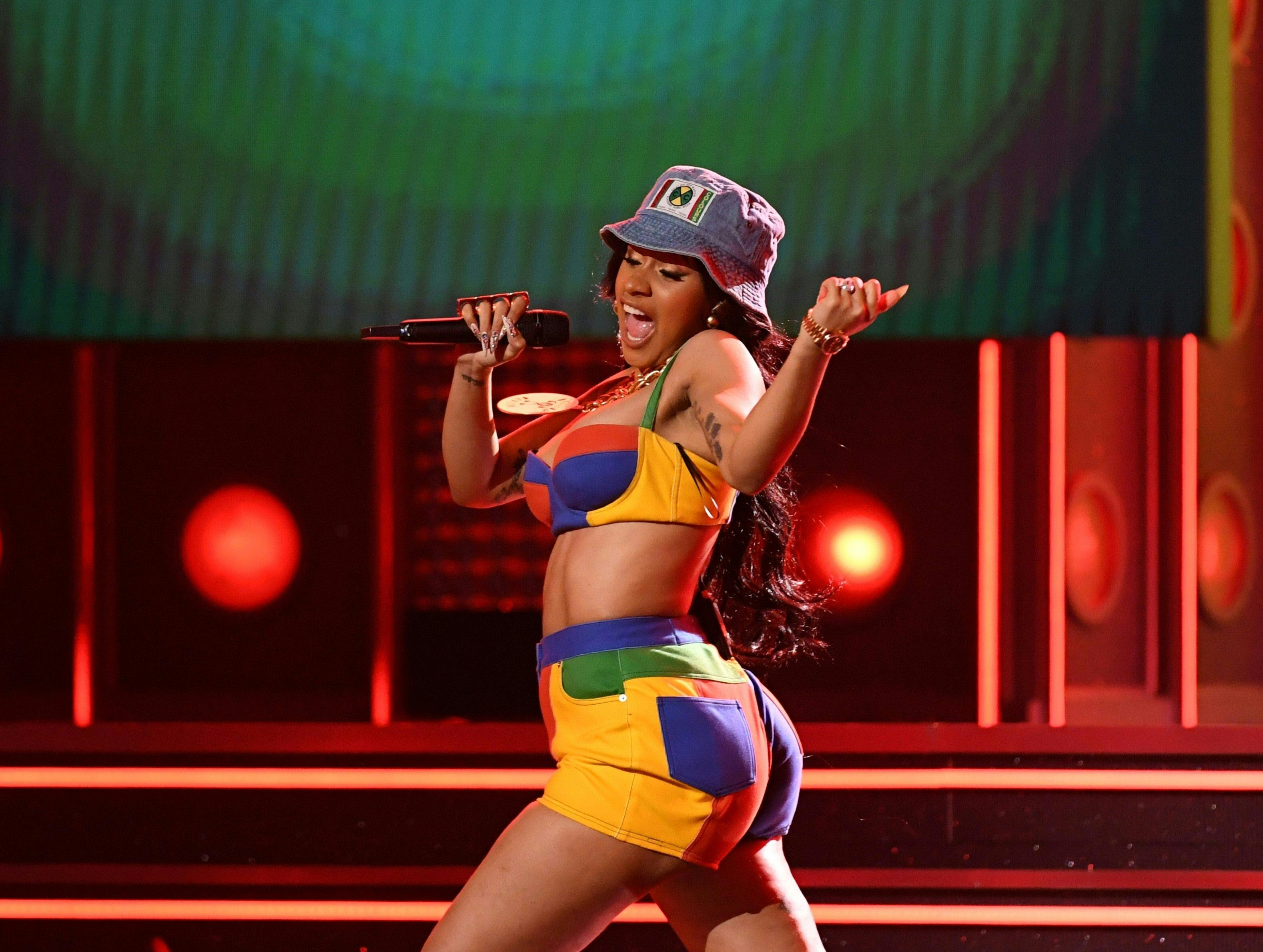 "I want receipts": Cardi B goes viral asking about her tax dollars
It's tax season, aka the season of complaining. In an Instagram video that went viral, reality TV star and "Bodak Yellow" rapper Cardi B went on a rant asking where her money is going.
"So you know the government is taking 40 percent of my taxes," Cardi B said. "And, Uncle Sam, I want to know what you're doing with my f***ing tax money. Because, you know what I'm saying? When you donate, when you donate to a kid from a foreign country, they give you updates of what they're doing with your donation."
Cardi B, whose real name is Belcalis Almanzar, notes that she is from New York City and "the streets are always dirty."
"What are y'all doing?" Cardi B asked. "There's still rats on the damn trains. I know you're not spending it in no damn prison because y'all be giving [people] two underwear, one jumpsuit for five months. So what are y'all doing with my f***ing money? What is y'all doing with my f***ing money? I want to know. I want receipts."
At The Washington Post, national correspondent Philip Bump broke down where her tax money is probably going. Bump called her question a "good question" and said everyone should ask it. The White House estimates it will collect $3.34 trillion dollars but it will spend $4.17 trillion, Bump writes.
It's likely that over 50 percent of her tax money goes to social services, such as Social Security and the Medicare. Another 14 percent probably goes to the military and about 7 percent goes toward paying off interest on the national debt.
As for the two things Cardi B. mentioned, prisons get a small amount of federal tax dollars and New York City's streets are "New York City's problem," Bump notes. But her rant is part of a larger frustration, Bump said, that many people feel what they pay in taxes is not reflected in services.
"While we see a lot of evidence of things that are not working really well, the government doesn't spend a lot of money of those things," Bump said. "What the government mostly spends money is people."
Thanks for reading CBS NEWS.
Create your free account or log in
for more features.