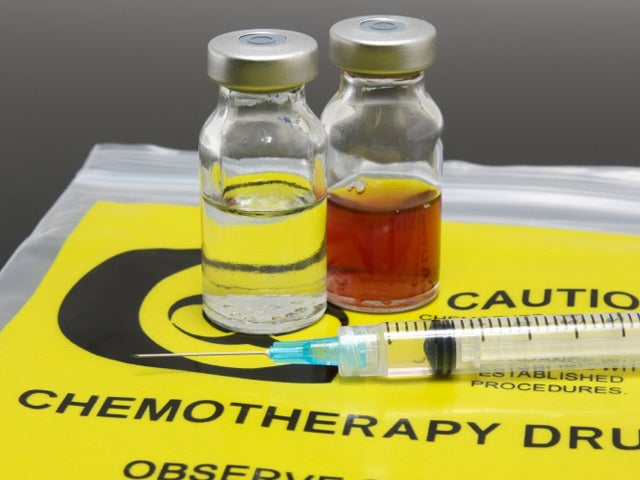 Cancer patients more than twice as likely to go bankrupt, study shows
As if a cancer diagnosis wasn't taxing enough on a family, a new study confirms what many cancer survivors have experienced firsthand: Having a cancer diagnosis can lead to bankruptcy.
Published May 15 in the journal Health Affairs, researchers at the Fred Hutchinson Cancer Research Center in Seattle determined that people with cancer were more than 2.5 times more likely to declare bankruptcy than people without cancer, with the likelihood even greater in younger patients.
"This study found strong evidence of a link between cancer diagnosis and increased risk of bankruptcy," wrote the authors, led by Dr. Scott Ramsey, an internist and health economist at the Center. "Our study thus raises important questions about the factors underlying the relationship between cancer and financial hardship."
The researchers looked at a database of adults over the age of 21 who lived in western Washington state and were diagnosed with cancer between 1995 and 2009. They were compared to a control group of randomly sampled people without cancer who were of the same age, gender and zip codes. Then, both databases were cross-referenced with records from the U.S. Bankruptcy Court for the Western District of Washington.
Cancer patients who filed for bankruptcy were more likely to be younger, women and not white, the researchers found. The youngest people in the study had up to 10 times the bankruptcy rates as the oldest.
The authors point out that since a cancer diagnosis is often a sudden life event, younger patients' bankruptcies may be influenced by preexisting debt, not having as many assets, having more dependent children and not having supplemental income of others in the household at the time of diagnosis.
"The youngest groups in the study were diagnosed at a time when their debt-to-income ratios are typically highest -- often unavoidably, because they are paying off student loans, purchasing a home, or starting a business," according to the authors. "All working-age people who develop cancer face loss of income and, in many cases, loss of employer-sponsored insurance, both of which can be devastating for households in which the patient is the primary wage earner."
Older patients with cancer, conversely, typically have Medicare and Social Security, and often have more assets.
Within one year of cancer diagnosis, about 0.52 percent of patients filed for bankruptcy, compared to only 0.16 percent of those in the comparison group. Within five years of diagnosis, the bankruptcy rates jumped to 1.7 percent of cancer patients, compared to 0.7 percent of the control group.
The incidence rates for bankruptcy were higher in order of the following cancers: thyroid, lung, uterine, leukemia/lymphoma, colorectal, melanoma, breast and prostate cancers.
Combined, about six out of every 1,000 cancer patients went bankrupt, the researchers found.
"Although the risk of bankruptcy for cancer patients is relatively low in absolute terms, bankruptcy represents an extreme manifestation of what is probably a larger picture of economic hardship for cancer patients," the researchers wrote.
HealthDay reports that an earlier study, the 2004 Medical Expenditure Panel Survey, showed that 6.5 percent of the $20.1 billion spent each year on cancer care by patients not on Medicare comes directly from the patients themselves.
Melissa Jacoby, a professor at the University of North Carolina School of Law in Chapel Hill who was not involved in the research, told Medscape that bankruptcy filings are "the tip of the iceberg" in terms of financial distress, and some people may not have been included in the study because they were too broke to pay a lawyer's filing.
"Yes, you can be too cash-strapped to go bankrupt," Jacoby said.
In April, more than 100 oncologists slammed the high costs of cancer drugs, in a commentary in the journal Blood, the CBS Evening Newsreported. Most FDA-approved cancer drugs cost more than $100,000, according to the doctors.

The American Cancer Society has more information on the costs of cancer care.
Thanks for reading CBS NEWS.
Create your free account or log in
for more features.