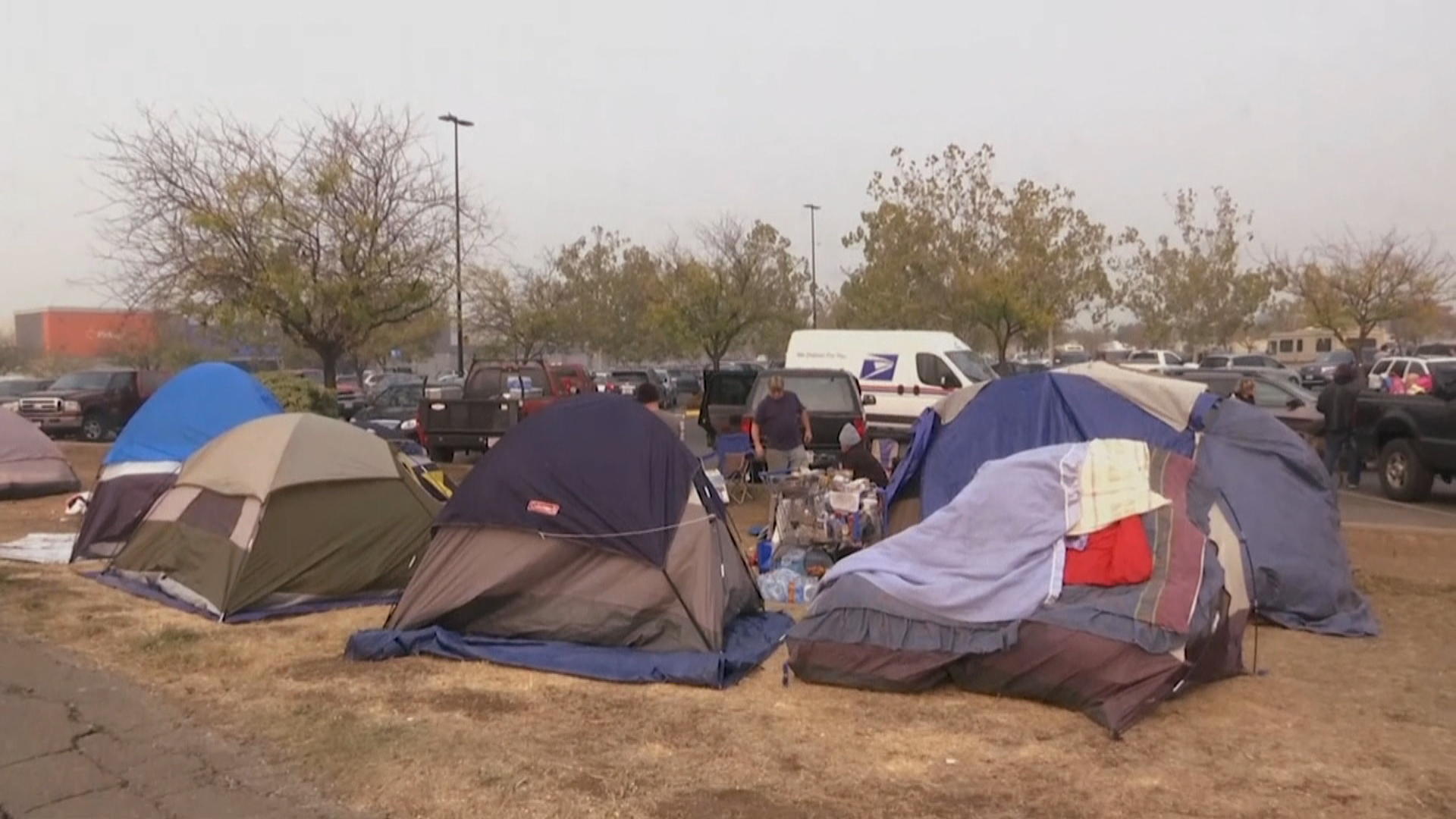 With nowhere to go, wildfire evacuees set up camp in Walmart parking lot
California officials say they've identified most of the 59 people known to have died in wildfires that started a week ago. Searchers recovered eight more victims of the Camp Fire north of Sacramento Wednesday, along with a third victim of the Woolsey Fire near Los Angeles. The Camp Fire has destroyed nearly 9,000 homes and forced at least 52,000 people to evacuate.
The devastating fires also left the entire town of Paradise in ruins. For many who called Paradise home, the magnitude of this disaster is just starting to sink in. They have nowhere to go, nowhere to work, and no idea what their futures might hold.
With shelters at near capacity and thousands more displaced, many have been forced to set up camp in a Walmart parking lot.
"There are more evacuees, more people running out of money for hotels. And families, they're staying with people but, you know, they can't stay there forever," said evacuee Matthew Flanagan.
Before-and-after photos show the extent of the devastation in Paradise. Building after building turned to rubble. Government officials said rebuilding efforts could take years.
"Right now, the Federal Emergency Management Agency is working with 700 open disasters. All these disasters take multiple years to get through," said FEMA administrator Brock Long.
Anna Dise said she and her father Gordon were ready to evacuate when he suddenly ran back inside the house.
"I honked the horn and the kitchen collapsed and then the kitchen collapsed outward. And I knew and I tried to get in the car and drive out but the tires had melted," Dise said. "I didn't expect it to move so fast."
Dise survived by waiting all night in a shallow pond, but she fears her father is gone.
"He ran inside, and then he never came out," she said.
Investigators are still working to determine the cause of the Camp Fire. Some homeowners are suing the utility company after it reported issues with its transmission lines around the time the fire erupted. The utility has reportedly claimed that it faces billions of dollars in potential liability payments and that its insurance will not be able to cover all the costs. That would leave consumers on the hook.
Thanks for reading CBS NEWS.
Create your free account or log in
for more features.