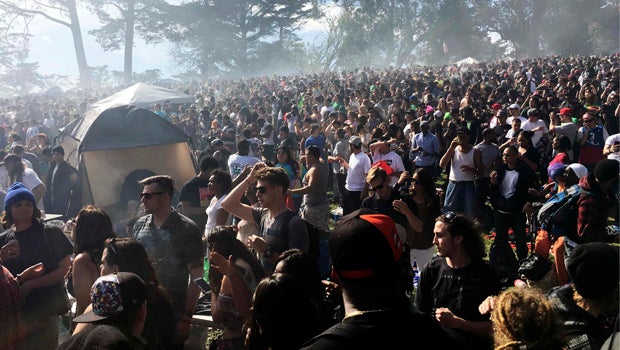 Legalize-pot group gives update on ballot measure proposal
SAN FRANCISCO -- Backers of a marijuana legalization initiative said Wednesday they have collected enough signatures for the measure to qualify for the November ballot in California.
The coalition that includes former Facebook president Sean Parker and is backed by Lt. Gov. Gavin Newsom and marijuana advocacy groups says it has collected 600,000 signatures from registered voters - far more than the 365,000 needed - ahead of the July 5 deadline.
Newsom, a Democratic candidate for governor in 2018, and other supporters of the Adult Use of Marijuana Act planned to launch a campaign Wednesday in San Francisco aimed at getting it passed by voters.
The measure would allow possession of one ounce of marijuana and cultivation of six marijuana plants for adults 21 and older. It also would place a 15 percent tax on retail sales of the drug.
Meanwhile, those opposed to legalization launched a campaign to defeat the measure.
The group, which includes police, unions, elected officials, small growers and hospital officials, said it will lay out legal loopholes that should concern even those generally supportive of legalization.
Ventura police Chief Ken Corney, president of the California Police Chiefs Association, said current law prohibits convicted meth and heroin felons from being involved in medical marijuana.
"But this new initiative will specifically allow for convicted major meth and heroin dealers to be licensed recreational marijuana vendors in California," Corney said. "You have to question proponents in terms of placing personal wealth and corporation profits ahead of community well-being."
The California Hospital Association, the Small Growers Association and the California Teamsters are among the opposition to the initiative.
Thanks for reading CBS NEWS.
Create your free account or log in
for more features.