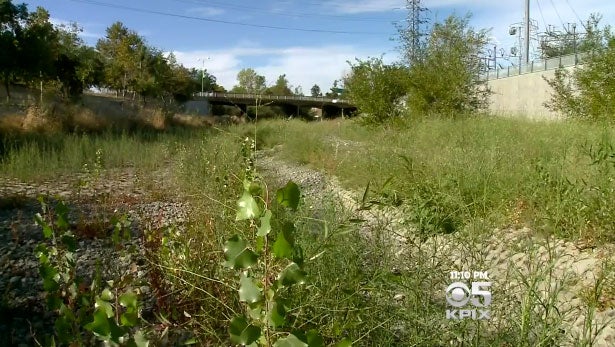 California drought dries up Guadalupe River in San Jose
SAN JOSE, Calif. -- Guadalupe River in San Jose is 14 miles long, but right now, eight miles of the once flowing river is bone-dry due to the California drought, reports CBS San Francisco.
Trash and dead fish now litter the riverbed located in downtown San Jose. And riding out the drought isn't easy for the Santa Clara Valley Water District. Just two years ago, the Guadalupe River was home to many animals like ducks, beavers and other wildlife.
"It's very difficult," Colleen Valles of the water district told CBS San Francisco. "We want to maintain habitat and we want to maintain our groundwater and there's really not enough water to do both well."
"It'd be nice to see it flowing, but we are in our fourth year of drought so we can only work with what Mother Nature gives us," she added.
The district told CBS San Francisco even if they released a lot of water into the river, the soil would soak it up, and it would disappear within a month.
"It's rough to see everything dry, yeah. But I basically haven't watered my lawn all summer," said Andrew Reynolds of San Jose.
Many of the river wildlife has since left or died. Currently the river isn't flowing at all, even in spots where there's water.
"It's a little discouraging because I come from Colorado and everything's thriving and the fish are alive and the hatcheries are stocking the places because there's plentiful water," said Max Gallegos of San Jose.
Thanks for reading CBS NEWS.
Create your free account or log in
for more features.