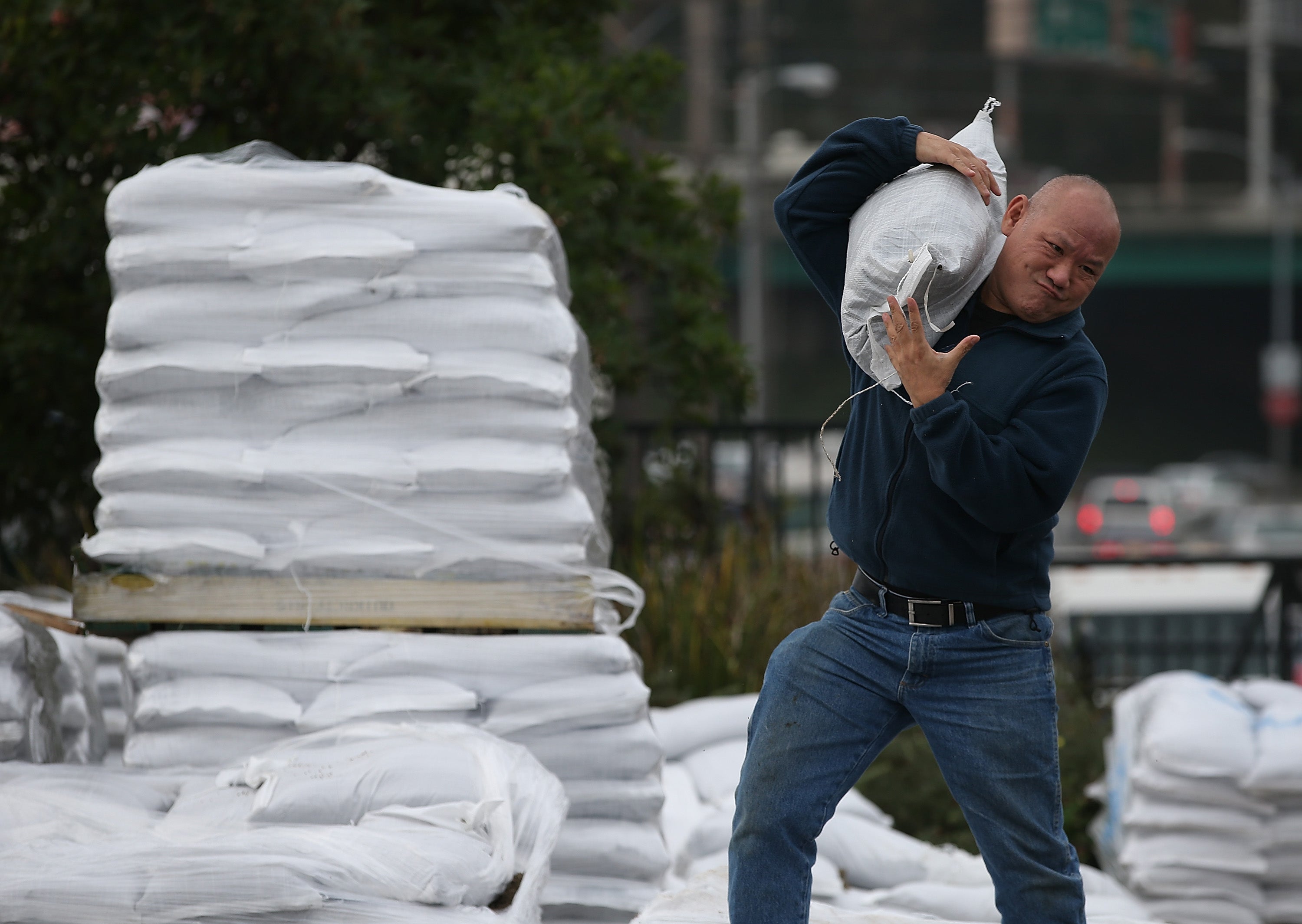 California braces for hurricane-force winds from powerful storm
SAN FRANCISCO -- Crews in Northern California cleared storm drains and residents loaded up on sandbags Wednesday ahead of a powerful storm that was expected to pack hurricane-force winds capable of toppling trees and power lines and heavy rains that could cause streams and rivers to flood.
As much as 8 inches of rain could fall on coastal mountains over a 24-hour period starting late Wednesday, the National Weather Service said. Ski resorts in the northern Sierra Nevada could get more than 2 feet of snow.
The storm is expected to be one of the windiest and rainiest in five years and could also cause debris slides, especially in areas affected by this year's intense and widespread wildfires.
The Weather Service has issued 15 separate warnings and advisories related to the storm including a Flash Flood Watch, Gale Warning, Hazardous Seas Advisory, and High Wind Watch, according to CBS San Francisco. Such warnings are typically issued about 24 hours ahead of the storm, but the near-certainty of this storm hitting and causing complications may have forced the early warnings.
"Given the long-term drought and short-term saturated ground, many trees will lose the battle with the wind on Thursday," KPIX 5 chief meteorologist Paul Deanno in San Francisco said.
Rainfall amounts above eight inches are forecast for the coastal ranges, triggering the Flash Flood Watch, an official notice to be looking for potential flooding. During the storm, these alerts will change from watches to warnings as actual floods begin occurring.
Around the Bay Area, crews removed loose rocks from a hillside to prevent them from crashing down, and residents were advised to sweep up leaves and debris in front of their properties to prevent them from clogging storm drains.
"We have crews working starting tonight in 12-hour shifts," said Rachel Gordon, a spokeswoman for San Francisco's public works agency. "It will be all hands on deck."
Schools in San Francisco and Oakland canceled Thursday's classes, in anticipation of the storm, CBS San Francisco reported.
Wind gusts of up to 70 mph were expected on Northern California mountain tops, creating possible blizzard conditions in the Sierra.
Southern California was bracing for rain, pounding surf and gusty winds starting Thursday evening and into Friday, bringing an inch or two of rain in most areas but greater amounts in the foothills and mountains.
A coast hazard warning was issued through Sunday as forecasters anticipated up to 14-foot surf, CBS Los Angeles reported. Authorities in Orange County used bulldozers to erect large sand berms near the Balboa Pier to protect parking lots and dwellings from waves.
Beginning Thursday, winds in the Los Angeles area could gust to 50 mph in the valleys and along the coast and up to 70 mph in mountains. There's a chance of thunderstorms and brief but fierce downpours that pose a risk of floods and mudslides in areas scorched by wildfires.
In the state's agricultural heartland, farmers were looking forward to the dousing after three years of drought. Parts of the state have experienced above-average rainfall this year, but not enough to make much of a dent in the drought.
James McFarlane, a third-generation farmer who grows mandarin oranges, almonds and alfalfa in Fresno County, said workers would have to stop picking citrus crops during the storm. But rain this time of year tends to make fruit bigger, allowing it to fetch higher prices.
"If we're not getting some Mother Nature-dictated time off out in the field, that probably means we're going to have a hard time finding surface water in the warmer months," he said.
The rain and, more importantly, the snow falling in the Sierra Nevada that melts during the spring and summer fill the reservoirs that supply irrigation water during the hot, dry months.
Farther north, a series of strong weather fronts with high winds and heavy rains could lead to flooding and landslides this week in western Washington state.
The National Weather Service expects as much as 14 inches of rain between Monday and Thursday in the Olympic Mountains west of Seattle. And it expects as much as 13 inches of rain in the North Cascades east of the city.
Saturated soils will bring the risk of mudslides, while winds could topple trees.
High winds were also forecast in Oregon.
Thanks for reading CBS NEWS.
Create your free account or log in
for more features.