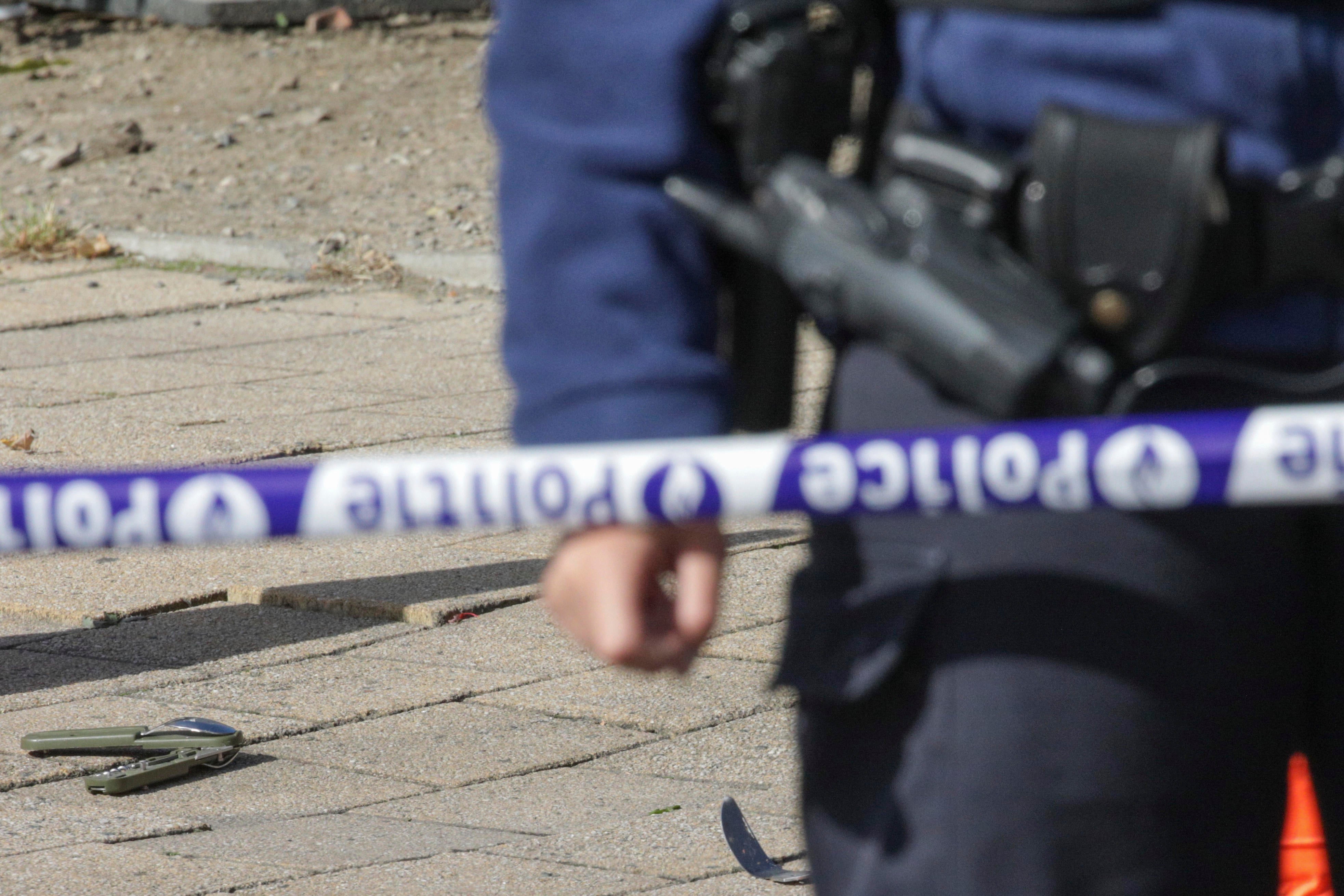 Stabbing of police officers in Brussels a "terrorist attack"
BRUSSELS -- Belgian prosecutors say two police officers have been stabbed by a knife-wielding man in Brussels in an incident that was described late Wednesday as a "terrorist attack."
The man stabbed one officer in the neck and the other in the abdomen in the city's Schaerbeek neighborhood on Wednesday and then fled the scene.
The assailant was stopped by a second group of police. He broke the nose of one officer, who shot the man in the leg.
While the exact identity of the suspect hasn't been revealed, Belgian officials released a statement saying the home of "suspect Hicham D, situated in Schaerbeek, Avenue de la Reine," was searched as part of the investigation into the incident, which was referred to in the statement as a "terrorist attack."
Federal prosecutor's spokesman Eric Van Der Sypt said earlier Wednesday that "we have reason to believe that it is terror-related."
Officials have not provided details as to why they think the attack was linked to terrorism.
Belgium has been on high alert since 32 people were killed in suicide bombing attacks on the Brussels airport and subway on March 22.
Earlier Wednesday, Brussels North train station was temporarily evacuated after an anonymous bomb threat was made to authorities in a phone call. The station was reopened after police deemed there to be no threat.
In August, a machete-wielding man shouting "Allahu Akbar!" - Arabic for "God is Great!" - attacked and seriously wounded two policewomen in the southern Belgian city of Mons. The assailant was shot dead. The attack was later claimed by the Islamic State extremist group, which also claimed the Brussels suicide bombings.
On Sept. 7, a man carrying a knife attacked two police officers in the Molenbeek area of Brussels, but the officers were wearing bulletproof vests and suffered only bruises, prosecutors said. The assailant said nothing during that attack and gave no indication of his motives.
Thanks for reading CBS NEWS.
Create your free account or log in
for more features.