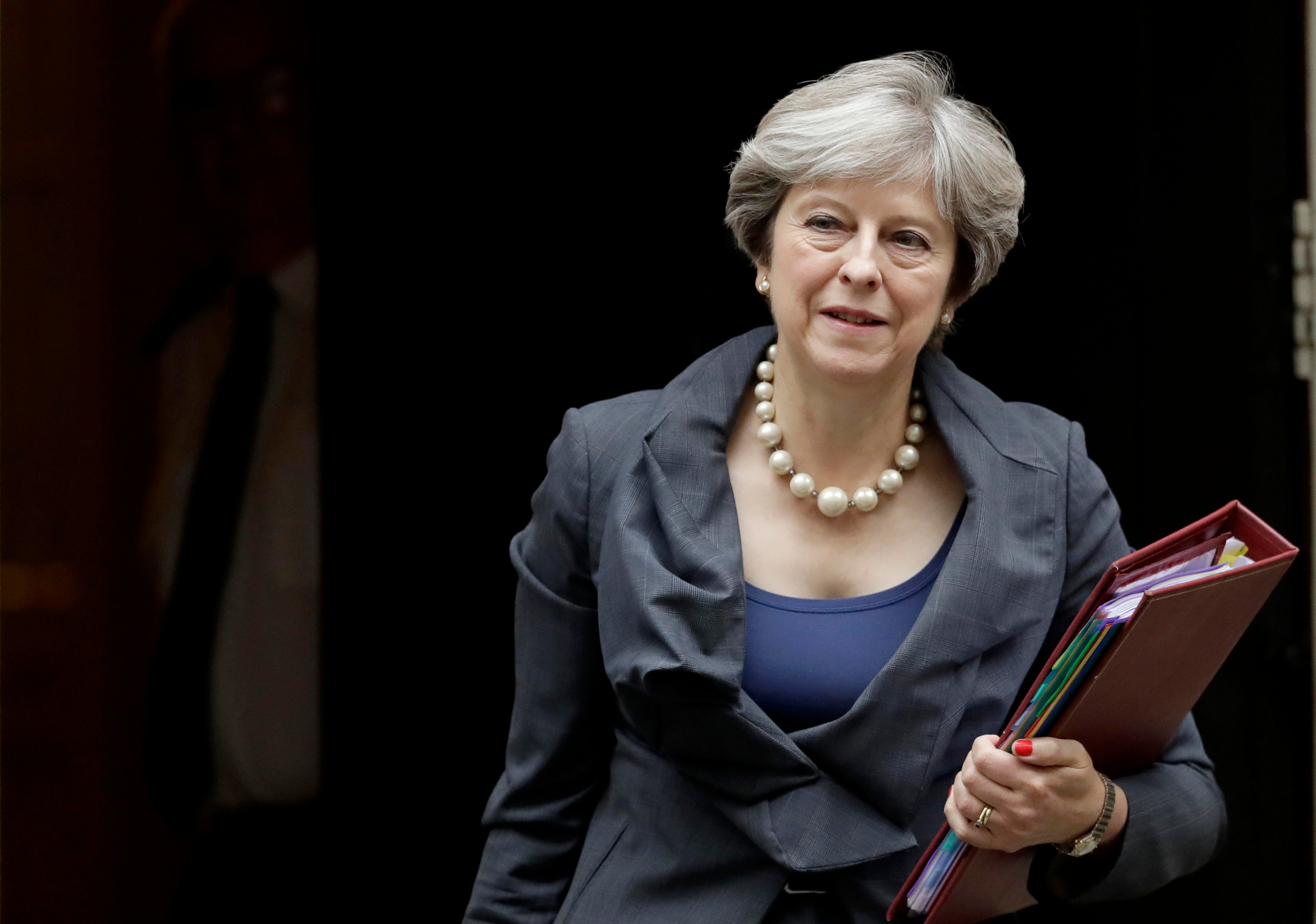 U.K. urges Trump to leave "vitally important" nuke deal intact
LONDON -- Britain has urged the United States to extend the Iran nuclear deal, with Prime Minister Theresa May saying it is "vitally important for regional security," as Iran's government warned of a "crushing response" should President Donald Trump decide against recertifying the pact.
May's office said she and President Trump spoke late Tuesday and both sides agreed their teams would remain in contact ahead of Mr. Trump's decision on the pact.
Mr. Trump has threatened to scrap the agreement, calling it the "worst deal ever."
He must recertify Iran's compliance with the agreement by Oct. 15 under unilateral conditions set by the U.S. Congress. If he does not, it would enable Congress to re-impose sanctions against Iran lifted under the pact, which would effectively kill the deal.
In Tehran, the Iranian officials kept up their drumbeat of dire warnings for the Trump administration, with Foreign Minister Mohammad Javad Zarif telling lawmakers, "if the Americans take any steps against the nuclear deal that the Islamic Republic of Iran will give them a more crushing Response," according to Iran's state-run media, citing one of the parliamentarians present.
China, France, Russia, Germany, Britain and the European Union ratified the deal in 2015 along with the United States.
In a rare case of the U.K. publicly pressuring the U.S., the British government said Wednesday that Foreign Secretary Boris Johnson had called Secretary of State Rex Tillerson to underscore British support for the deal.
Johnson said the agreement -- under which Iran agreed to limit its nuclear program in exchange for the lifting of economic sanctions -- "was the culmination of 13 years of painstaking diplomacy and has increased security, both in the region and in the UK. It is these security implications that we continue to encourage the U.S. to consider."
The Foreign Office said Johnson also spoke with Zarif in Iran and was to meet Ali Akhbar Salehi, Iran's vice president and head of its nuclear agency, later on Wednesday in London.
Thanks for reading CBS NEWS.
Create your free account or log in
for more features.