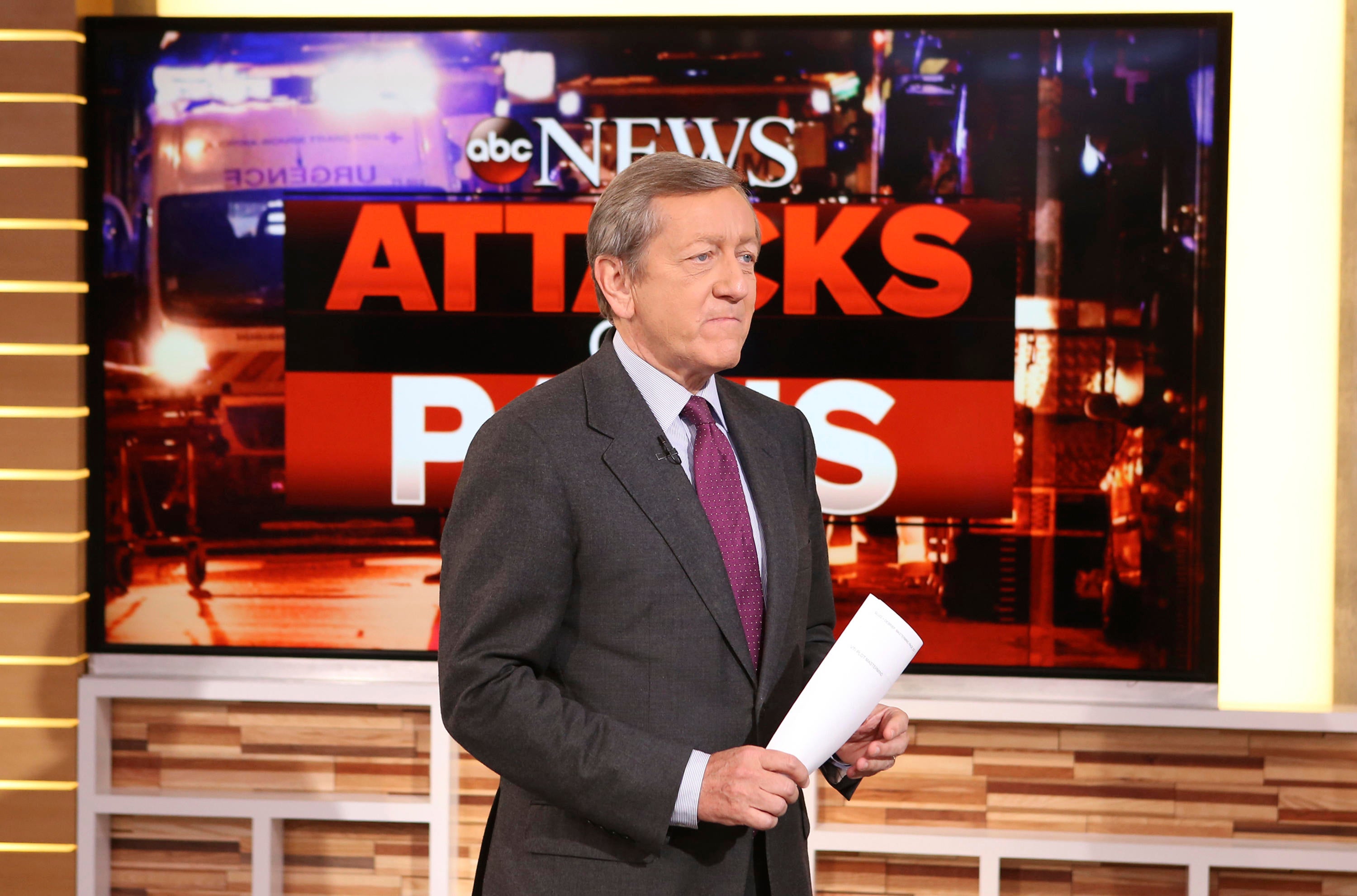 ABC News' Brian Ross will not cover stories involving Trump, network says
NEW YORK -- ABC News reporter Brian Ross, who is currently suspended without pay, will no longer cover stories involving President Trump following his erroneous report last Friday about former national security adviser Michael Flynn. The network confirmed Tuesday the order by ABC News President James Goldston.
Goldston expressed his anger over the error on an internal phone call to staff that was leaked to CNN. ABC declined a request by the Associated Press to make Goldston available for an interview Tuesday.
Ross was suspended for four weeks without pay over the weekend. He had reported incorrectly that Mr. Trump, when he was still a candidate for president, had told Flynn to make contact with the Russians. That would have been a big development in the ongoing investigation over whether the Trump campaign worked with Russia to influence the election.
Instead, Ross later corrected his story, based on an unnamed source, to say that Mr. Trump's instructions came when he was president-elect, not a candidate.
ABC News issued a statement Saturday saying, "We deeply regret and apologize for the serious error we made yesterday. The reporting conveyed by Brian Ross during the special report had not been fully vetted through our editorial standards process."
Goldston reportedly told staffers a "full review" would be conducted into what went wrong.
In a tweet, Ross said, "My job is to hold people accountable and that's why I agree with being held accountable myself."
The mistake was immediately seized upon by Mr. Trump as an example of "fake news." The president even claimed that the inaccurate report was a factor in Friday's stock market tumble. Mr. Trump tweeted Sunday that anyone who lost money in the stock market Friday should consider suing ABC for damages, although stocks quickly recovered.
In the staff call reported by CNN, Goldston said he didn't think he had ever felt more rage, disappointment and frustration as he did in the aftermath of the botched report.
"I don't even know how many times we've talked about this, how many times we have talked about the need to get it right," he reportedly said. "That how we have to be right and not first. About how in this particular moment, with the stakes as high as these stakes are right now, we cannot afford to get it wrong."
Goldston added that ABC News was "getting absolutely pilloried as a news division for reporting fake news."
He also expressed frustration about why it took the network several hours to correct the report. ABC did not dispute CNN's reporting about Goldston's comments.
The mistake came at a time when the impact of Mr. Trump's attacks on the media is becoming increasingly clear. This week the Poynter Institute, a nonprofit media studies organization, published a survey taken in early November which found that 44 percent of Americans believe the media fabricates stories about Mr. Trump "more than once in a while." Roughly three-quarters of Republicans believe this, Poynter said.
The survey also found that 31 percent of Americans agree with the president that the media are "the enemy of the people." Among Mr. Trump supporters, 63 percent agree with that conclusion, Poynter said.
Journalist Sally Quinn, while promoting a documentary on her late husband, former Washington Post editor Ben Bradlee, spoke Friday -- roughly around the time Ross was making his mistake -- about the pressure journalists are under now.
"Everyone has to be more careful, and every story has to be vetted more than ever before," she said. "If one person makes a mistake it makes us all look bad. We all get tainted."
Thanks for reading CBS NEWS.
Create your free account or log in
for more features.