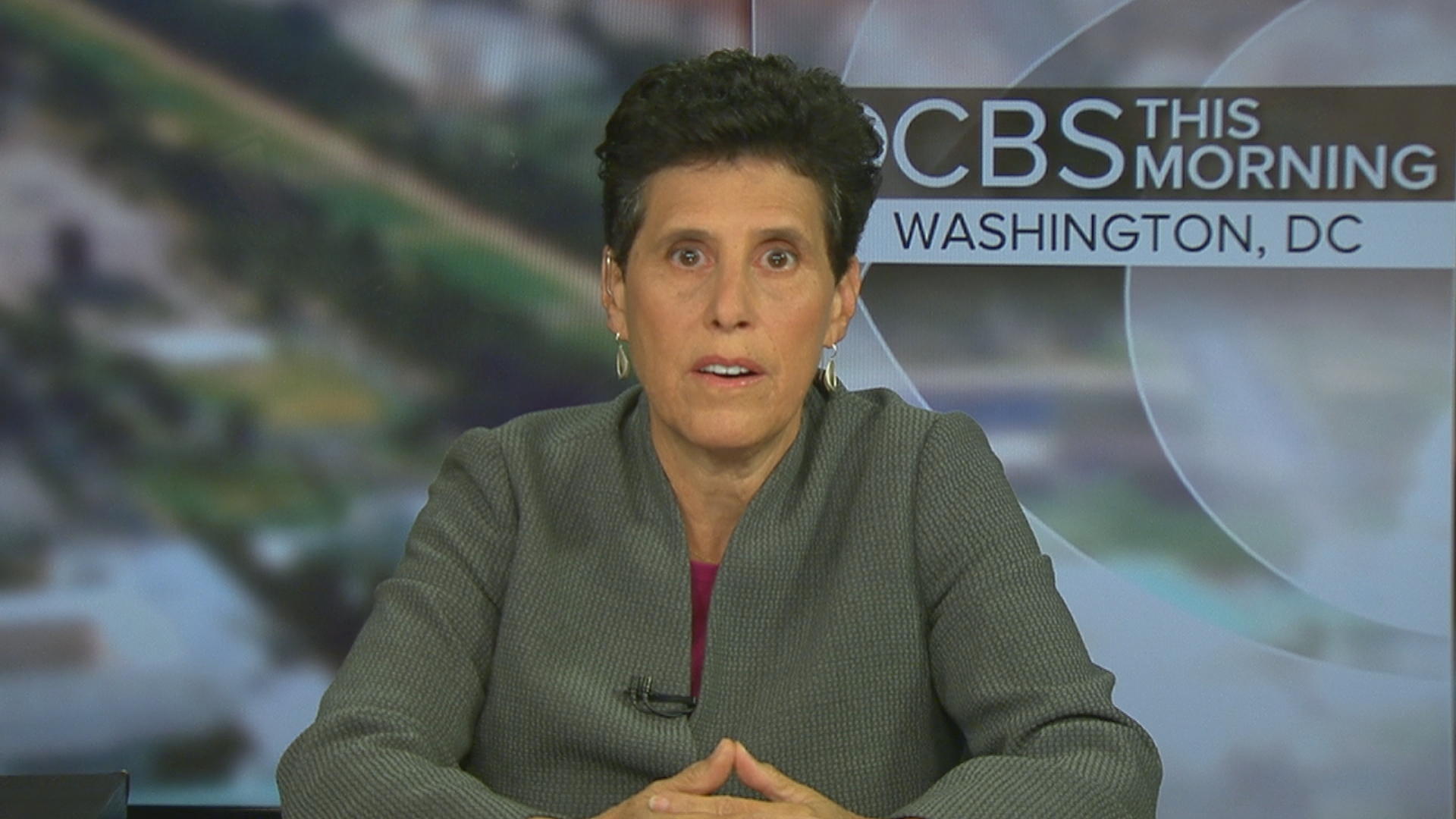 Kavanaugh accuser will do "whatever is necessary" so Senate has full story, lawyer says
Debra Katz, the attorney for the woman who has stepped forward as writing a letter alleging sexual misconduct by Judge Brett Kavanaugh when they were both high school students, says that Senate Republicans intend to "play hard ball" with her client as they prepare to move ahead with Kavanaugh's confirmation to the Supreme Court. Katz, speaking to "CBS This Morning" on Monday, said that members of the majority intend on "grilling" her client about her allegations.
Christine Blasey Ford, a professor at Palo Alto University in California, detailed her alleged encounter in the 1980s with Kavanaugh in an interview with the Washington Post published on Sunday. Ford told the Post that she felt a "civic responsibility" to come forward now as Kavanaugh is in line to become the next Supreme Court Justice.
Kavanaugh has denied the incident took place. "I categorically and unequivocally deny this allegation. I did not do this back in high school or at any time," he said in a statement released by the White House last week.
Asked if Ford was willing to testify before the committee on the allegations, Katz said she was was "willing to do whatever is necessary" to make sure the committee has the "full story."
"She's willing to do what she needs to do, she's willing to hopefully tell her story in a manner that is a fair proceeding," Katz said. "Unfortunately what we're already hearing this morning is that the Republicans intend to play hard ball, they intend to grill her."
She added: "This is not an exercise that is designed to get at the truth, this is an exercise that's designed to terrify somebody who's already been traumatized and it's an effort to try and intimidate and it's of real concern to me."
Ford's detailed account sent shockwaves through Capitol Hill as the Senate Judiciary Committee aims to hold its vote on Kavanaugh this Thursday. As of late last week, Kavanaugh was expected to proceed on a party-line vote to a full Senate floor consideration. Numerous Democrats on the committee, however, have since called for the confirmation process to be delayed in light of Ford's allegations.
Asked if her client felt Kavanaugh shouldn't be confirmed, Katz said Ford "hasn't taken that position."
"She came forward to tell her representatives about a traumatic event that occurred to her that the nominee committed, she believes it bears on his character but she has not taken a position that he should not be confirmed. She's taken a position that this set of behavior is egregious and it certainly should bear on his fitness and his character," said Katz.
Katz added, "Intention matters, if we're trying to really engage in an inquiry to get at the truth, a highly politicized environment such as the one were in is not designed to do that. Partisans are already lining up, taking a position they will grill her that they will show her story is inconsistent." Katz commended Ford's use of a polygraph test to ensure that her allegations were verified before facing criticism of her story.
Committee chairman Sen. Chuck Grassley said in a statement on Sunday that he was actively working to set up follow up calls with both Kavanaugh and Ford ahead of Thursday's scheduled vote.
Thanks for reading CBS NEWS.
Create your free account or log in
for more features.