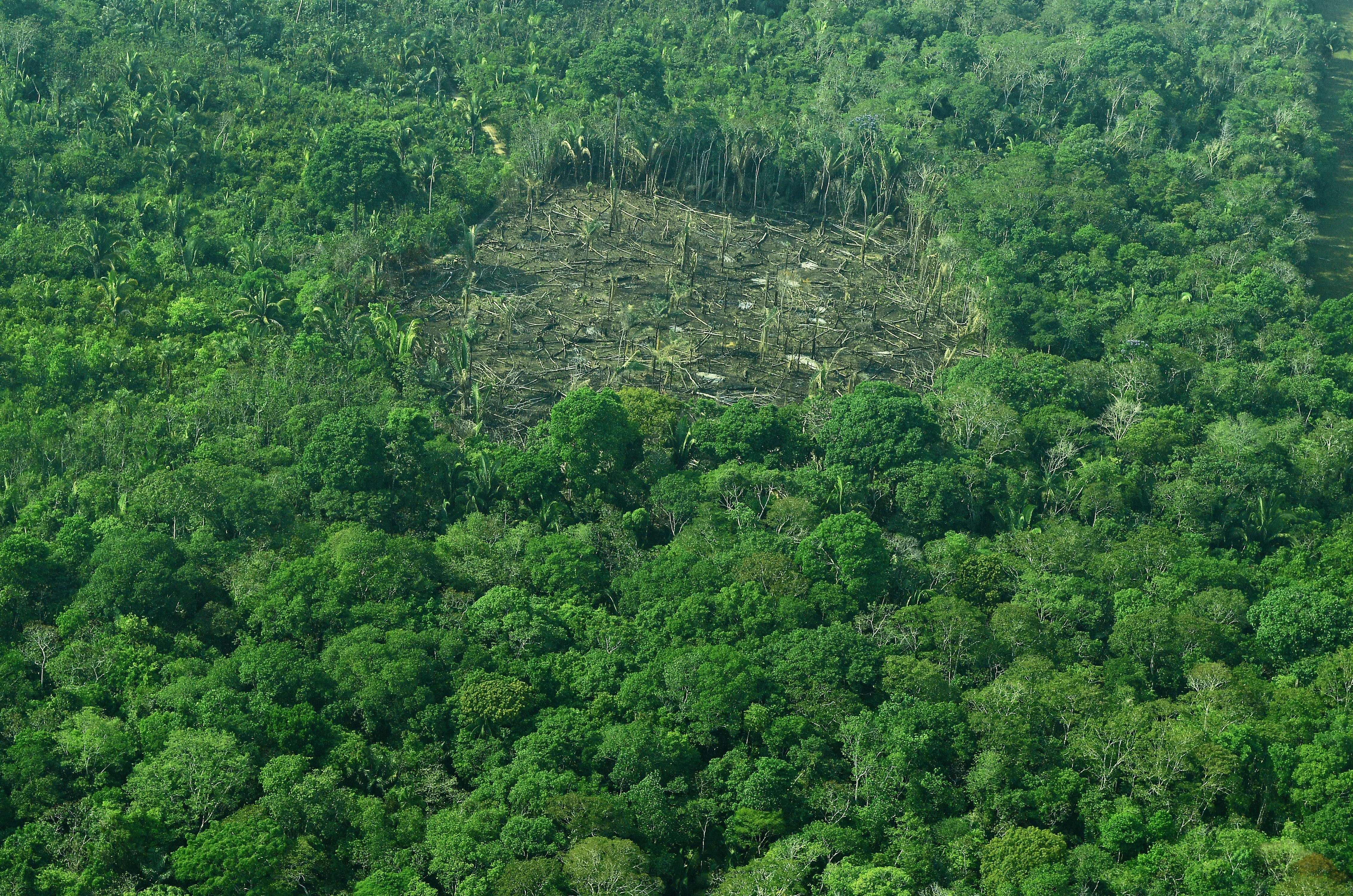 Brazil says Amazon deforestation rate is slowing
BONN, Germany -- Brazil says the rate of deforestation in its Amazon conservation areas fell by 28 percent over the past year, the second lowest level in decades.
The Latin American nation says satellite data show 159 square kilometers, about 61 square miles, of protected rainforest were destroyed in the 12 months ending July 2017.
That compares with a loss of 221 square kilometers of protected Amazon rainforest in the previous year.
Brazil is under pressure to clamp down on deforestation, much of it illegal, because the Amazon is plays a key role in soaking up carbon emissions and preserving biodiversity.
The announcement Tuesday on the sidelines of a global climate conference in Bonn, Germany, comes as Britain and Germany pledged $81 million and $72 million respectively to combat deforestation in the Amazon region.
On Monday, protesters drowned out speeches by White House advisers and business representatives at an event the U.S. government sponsored promoting the use of fossil fuels and nuclear energy.
About 200 protesters stood up 10 minutes into the event and began singing an anti-coal song to the tune of "God Bless the U.S.A." They were ushered out of the room without further incident.
CBS News correspondent Mark Phillips reports that there is an enthusiastic American delegation at the U.N. conference, but Washington didn't send it. State and city governments and businessmen like Michael Bloomberg did.
"The American government may have pulled out of the Paris agreement, but the American people are committed to its goals and there is nothing Washington can do to stop us," Bloomberg said.
Phillips reports their argument is that, while it would be nice to have the support of the administration in Washington in fighting climate change, that support is not essential. In the end, economics, not politics will prevail -- and the new forms of electricity generation, wind and solar, are, in the long term, not only cleaner, but also cheaper.
Thanks for reading CBS NEWS.
Create your free account or log in
for more features.