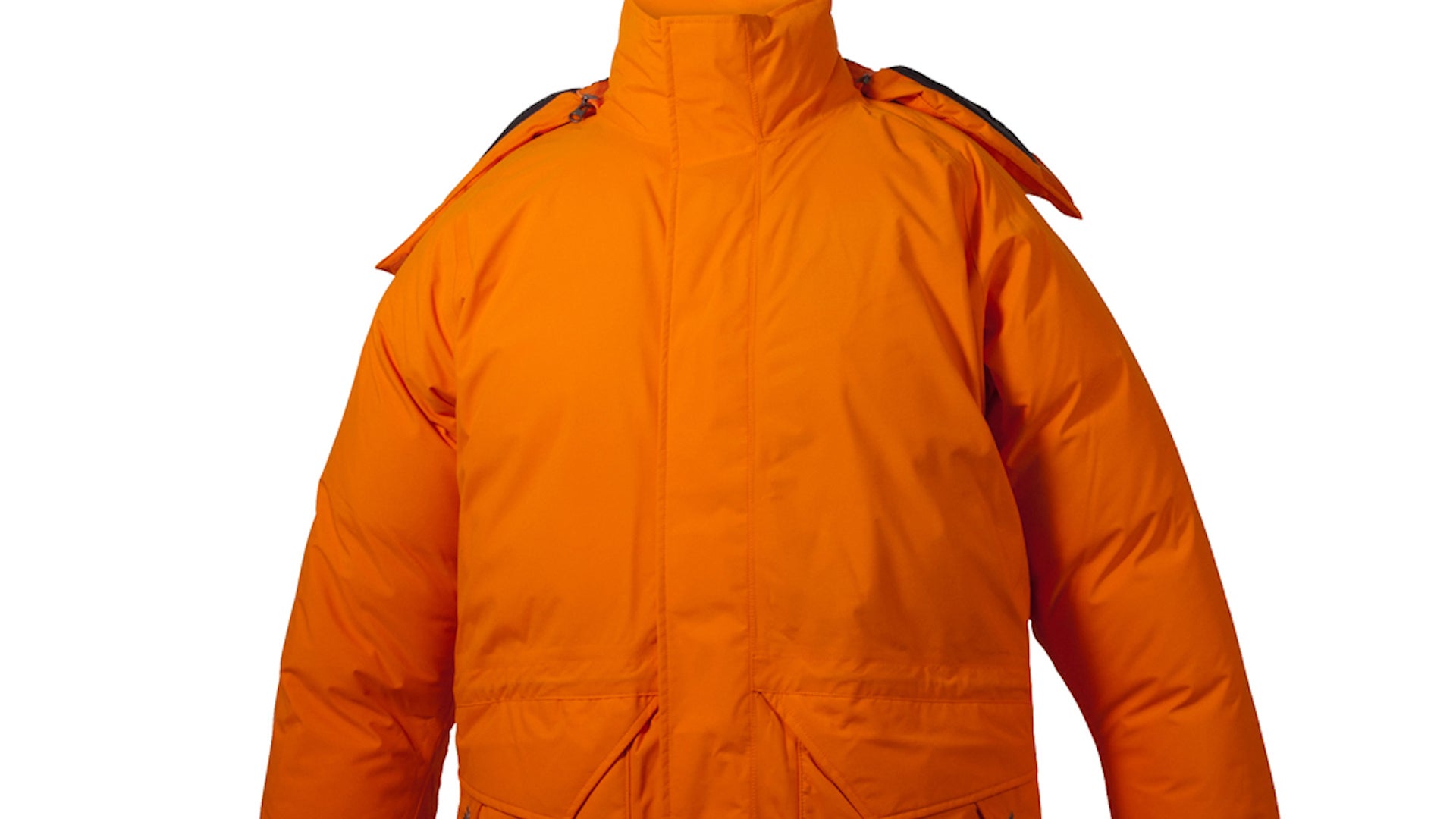 Brands and blood: When fashion becomes dangerous
CBSNews.com's Alexander Trowbridge contributed reporting to this story.
Black Friday is known for its sales and its scuffles.

This year, the holiday shopping season's unofficial kick-off comes just weeks after a highly coveted coat landed at the center of a high-profile shooting at New York City's Bryant Park, the latest in a long history of crimes mixing blood and brands.
Corey Dunton, 16, of the Bronx, is accused of opening fire at the park's ice skating rink on Nov. 9, wounding two, after demanding another man's nearly $700 Marmot coat, now popularly known as a "biggie."
For brands like Marmot, a high-end outdoors company, the ice rink shooting and previous violent incidents involving the trendy coat often come as a shock.
"It's terrifying as a brand person," David Vinjamuri, who heads the marketing company Third Way Brand Trainers, told CBSNews.com.




"I was a brand manager and when unexpected things happen to your brand that really don't have to do with the people that you're primarily selling to, it's a little bewildering."




Online videos capture the divide between a company's intent and where its product ends up.

Marmot's ads

feature tranquil scenes on serene ski slopes. But a YouTube video -- one of the many that pop up when searching "Marmot" and "Biggie" -- features a group of males nabbing a Marmot parka after it was dropped in a fight. The title:

"How to steal a biggie."

Marmot is not the only company to see its merchandise get tangled up in violent episodes. Nike's Air Jordan sneakers have infamously been targeted in deadly robberies for over two decades. More recently, Apple has seen a spike in crime tied to its popular gadgets.
According to statistics released by the NYPD, nearly 20 percent of all crime last year in New York involved the theft of an Apple product. In San Francisco, more than 50 percent of robberies in the city involve a smartphone, according to a spokesperson for the San Francisco Police Department.
It begs the question: What responsibility does a brand have to prevent crime linked to its products?
"If you're doing these events to introduce something new and cool, can you have enough security, can you manage it in such a way that you create desirability which is what any brand wants without making it dangerous?" said Vinjamuri.

Following the Bryant Park shooting, the one store in Manhattan that sold the Marmot biggie, Paragon Sports, pulled the last remaining coat from its racks.
"Any particular item that became an object related to crime, we would certainly disassociate ourselves from it," Paragon Sports Chief Operating Officer Bob Gilman told CBSNews.com.
Dazie Williams lost her 22-year-old son, Joshua Woods, when he was gunned down in Texas over Air Jordans late last year. Woods had just purchased the sneakers on the launch date of Nike's latest addition, and reportedly had no idea he was being followed as he left the mall.
Following her son's death, Williams launched a campaign called "Life over Fashion," which aims to pressure Nike to alter the way the costly sneakers are distributed, according to CBS affiliate KHOU.
"Just give the stores more quantity, and make it so that if I don't get them today, I can get them tomorrow," Williams told the station.
In response to an inquiry from CBSNews.com, Nike said in a statement: "Consumer safety is of paramount importance to us. We continue to work with our retail partners to share best practices and refine our launch process to improve the buying experience for our consumers. We encourage people wishing to purchase our products to do so in a respectful manner."
Richard Aborn, president of the Citizens Crime Commission of New York City, said it's a matter of striking the right balance.
"The way I urge companies to think about that is to think about what it is they can do in a realistic way that can really have an impact on whatever the activity is without stemming their commercial activity," Aborn told CBSNews.com
"We need commerce. We don't want to kill commerce by any means," he said. "But they do have a responsibility."
There are steps, Aborn said, consumers can take to avoid becoming the victim of crimes related to fashion or gadgets.
"It's more about vigilance. It's more about being street smart than it is about totally altering our behavior. Nobody should stay off the streets, nobody should stay out of the subways, people should wear what they want, but just be smart about it," Aborn said.
"If somebody does say, give me your sneakers, give me your watch, give me your coat, give me your iPhone, give me whatever it is, you don't need to stand there and be tough," he added.
"You can go buy another coat, you can get another iPhone, you can get another pair of sneakers, it's not that important. Your life is much more important."
Thanks for reading CBS NEWS.
Create your free account or log in
for more features.