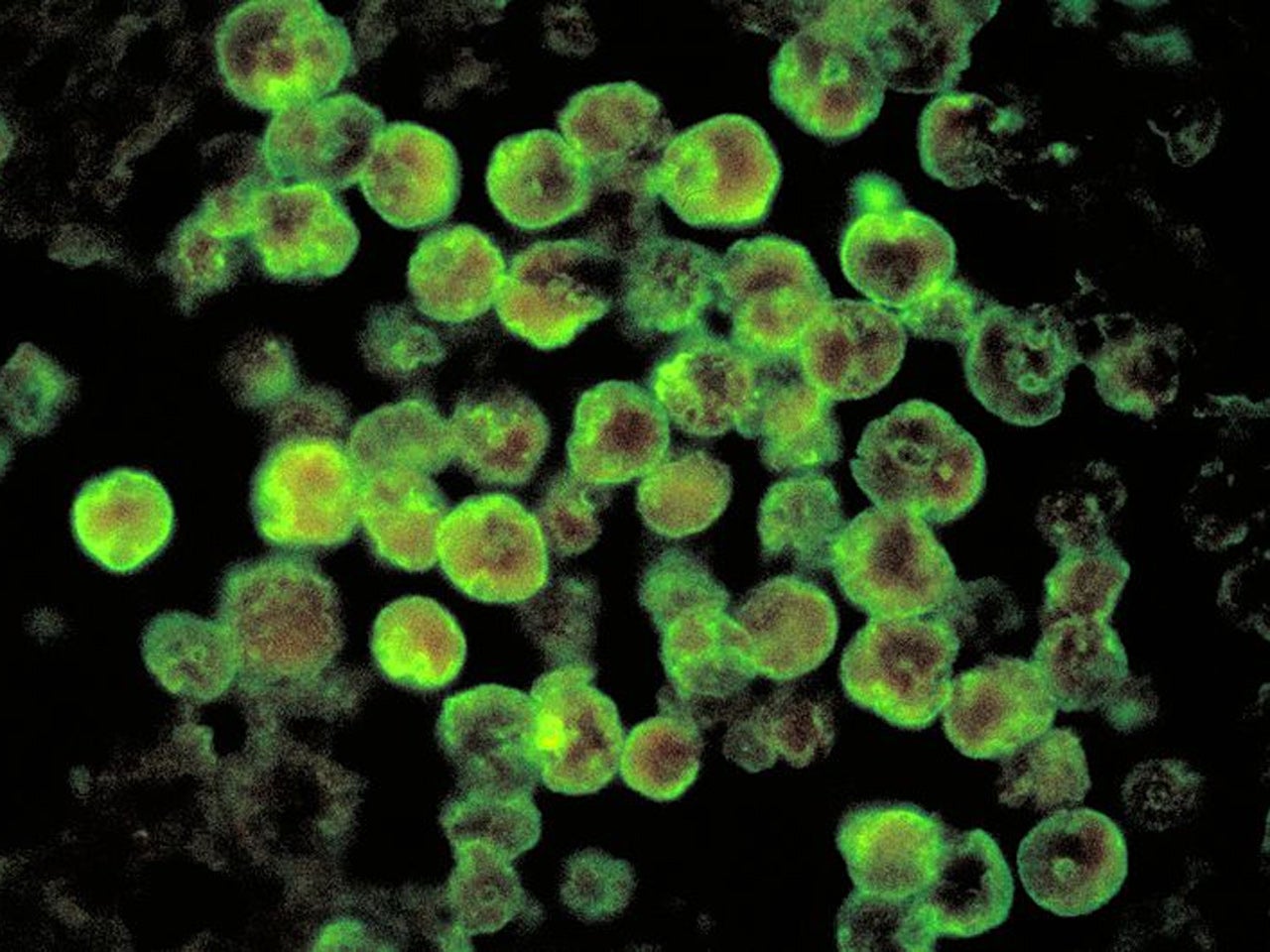 Brain-eating amoeba found in another Louisiana water system
A brain-eating amoeba has been found in the water system of Terrebonne Parish, Louisiana, according to the the state's Department of Health and Hospitals. It's the second water supply in the state to test positive in recent weeks.
The Naegleria fowerli amoeba was found in a fire hydrant in Pointe Aux Chenesa in a sample test taken on Aug. 5, CBS New Orleans affiliate WWL reports.
A second site tested negative for the amoeba, but it was also below the "requirement for chloramine disinfectant levels," the DHH said. Two other sites tested negative but met the chloramine requirement.
State officials say a free chlorine burn will last for 60 days.
The water is safe to drink, health officials said, but residents are cautioned to avoid getting water into their nose. That's how the amoeba is transferred to the brain. Brain infections are extremely rare but almost always deadly when they occur.
This is the second water system in Louisiana where the brain-eating amoeba has been found this summer. Last month, officials confirmed the presence of Naegleria fowerli in two of the seven test sites in St. Bernard Parish.
According to the CDC, every resident can take simple steps to help reduce their risk of Naegleria fowleri infection. Preventative measures recommended by the CDC include the following:
DO NOT allow water to go up your nose or sniff water into your nose when bathing, showering, washing your face, or swimming in small hard plastic/blow-up pools.
DO NOT jump into or put your head under bathing water (bathtubs, small hard plastic/blow-up pools); walk or lower yourself in.
DO NOT allow children to play unsupervised with hoses or sprinklers, as they may accidentally squirt water up their nose. Avoid slip-n-slides or other activities where it is difficult to prevent water going up the nose.
DO run bath and shower taps and hoses for five minutes before use to flush out the pipes. This is most important the first time you use the tap after the water utility raises the disinfectant level.
DO keep small hard plastic/blow-up pools clean by emptying, scrubbing and allowing them to dry after each use.
DO use only boiled and cooled, distilled or sterile water for making sinus rinse solutions for neti pots or performing ritual ablutions.
DO keep your swimming pool adequately disinfected before and during use.
If you need to top off the water in your swimming pool with tap water, place the hose directly into the skimmer box and ensure that the filter is running. Do not top off the pool by placing the hose in the body of the pool.
Louisiana health officials said residents should continue these precautions until testing no longer confirms the presence of the amoeba in the water system. They said residents would be informed when that process is complete.
Thanks for reading CBS NEWS.
Create your free account or log in
for more features.