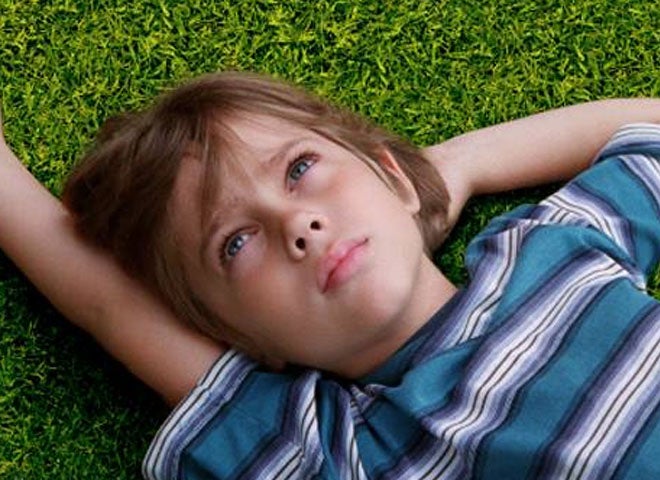 ​"Boyhood": A film whose time has come
A new film that's all about growing up has won a glowing review from our critic David Edelstein:
I'm not saying "Boyhood" is the greatest film I've ever seen (although it's up there), but I'm thinking there's my life before I saw it and my life now, and it's different. I know movies can do something that just last week I didn't.
It's about time.
Let me say that again: It's about time. Time is the story.
Director Richard Linklater shot "Boyhood" over 12 years. He took a seven-year-old, Ellar Coltrane; he filmed him and actors Patricia Arquette and Ethan Hawke as his estranged parents; and along the way -- through what he saw in them, through the life he was living with his own family -- he found the story. The story came in time.
The Texas-bred Linklater was always a time guy. Time is in the titles of his best-known films, which also feature actors at different periods: "Before Sunrise," made in 1995, when twenty-somethings played by Ethan Hawke and Julie Delpy meet on a train, and talk; "Before Sunset," made nine years later when they meet again, and talk; and nine years after that, last year, "Before Midnight," they're married with kids, and still talking.
They're lost before each film, and then, in a finite, compressed space, they find each other again.
I love the "Before" films, but they're talky: Linklater didn't use all the tools of cinema. He does in "Boyhood." He opens with a boy gazing at the sky. He closes with it, too. The boy is the same. But not.
We see Coltrane (his character's name is Mason) way before puberty; then getting closer, a little pudgy; then shooting up.
And what's happening on the outside partly -- partly -- reflects what's inside, as his mind is jarred by attachments and ruptures. How can he trust his dad, who's all there when he's there, but comes and goes? How can he cope with his mom's unhappiness -- or her second husband, a scary drunk? He gets more inward, more out-of-reach to grown-ups, then suddenly more talkative . . . to girls, of course. He's trying to figure out what's everybody and what's uniquely him.
Living with Mason and his parents over time, 12 years, creates an intimacy, an empathy, a shared stake. You'll think, Oh, right, this was how it was when everything was in flux, when I felt every second of every day.
"Boyhood" makes each moment momentous.
To watch a trailer for "Boyhood" click on the video player below.

Edelstein also endorses:


More from David Edelstein:
For more info:
Thanks for reading CBS NEWS.
Create your free account or log in
for more features.