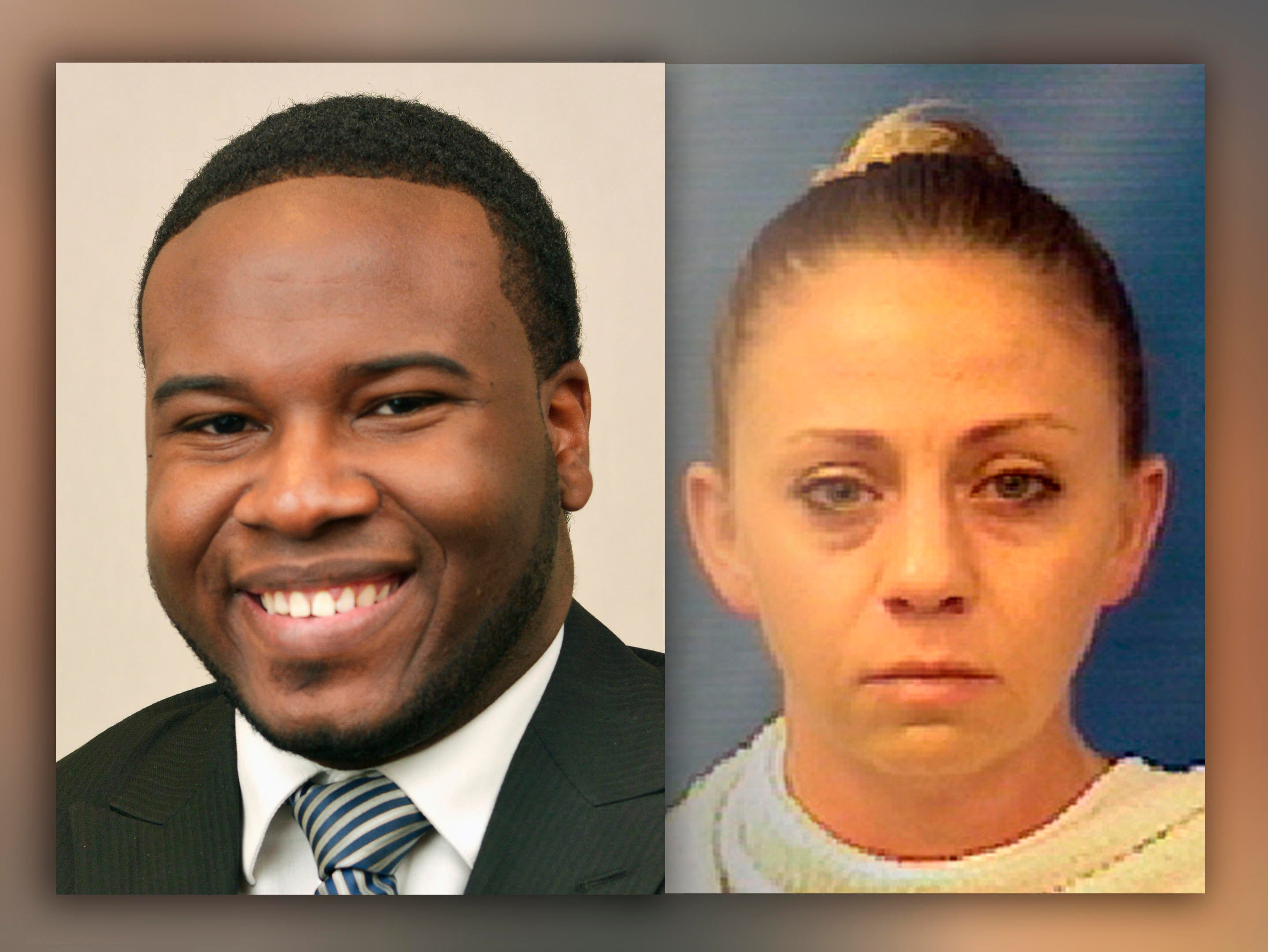 Dallas officer who killed neighbor in his apartment said he ignored her verbal commands
A white Dallas police officer says she shot her black neighbor whose home she mistakenly entered after he ignored her "verbal commands," police wrote in an arrest affidavit released Monday.
David Armstrong of the Texas Rangers wrote that officer Amber Guyger said she inserted her key into the door, and it opened because it had been slightly ajar. Guyger said the apartment was completely dark and she thought a burglar was inside her home when she noticed a large silhouette across the room, he wrote.
Guyger drew her handgun, gave verbal commands that were ignored and fired her weapon twice, striking 26-year-old Botham Jean once in the torso.
She entered the apartment and called 911, requesting an ambulance and police. When 911 asked for her location, she checked outside the apartment and realized she was at the wrong apartment, Armstrong wrote in the affidavit.
The interior floor plan and exterior surroundings of each apartment are "identical" or "extremely similar" to each other, Armstrong wrote. Jean was transported to a local hospital where he died from his injury.
Guyger was booked Sunday on a manslaughter charge in Thursday night's fatal shooting. She was later released on bond.
The case will be presented to a grand jury, which could decide on more serious charges than manslaughter, Dallas County District Attorney Faith Johnson said Monday. Johnson said her office will first collect all of the evidence surrounding the shooting.
Jean family attorneys, including Benjamin Crump, and local politicians rallied against the Dallas Police Department for failing to make a timely arrest in the case. "You or I would be arrested if we went to the wrong apartment and blow a hole in a person's chest, killing them," said Crump.
"He was my pride and my joy," said his mother, Allison Jean. "There are times when you feel like giving up. I could not give up because of Botham. And right now, in his death, I can never give up."
Thanks for reading CBS NEWS.
Create your free account or log in
for more features.