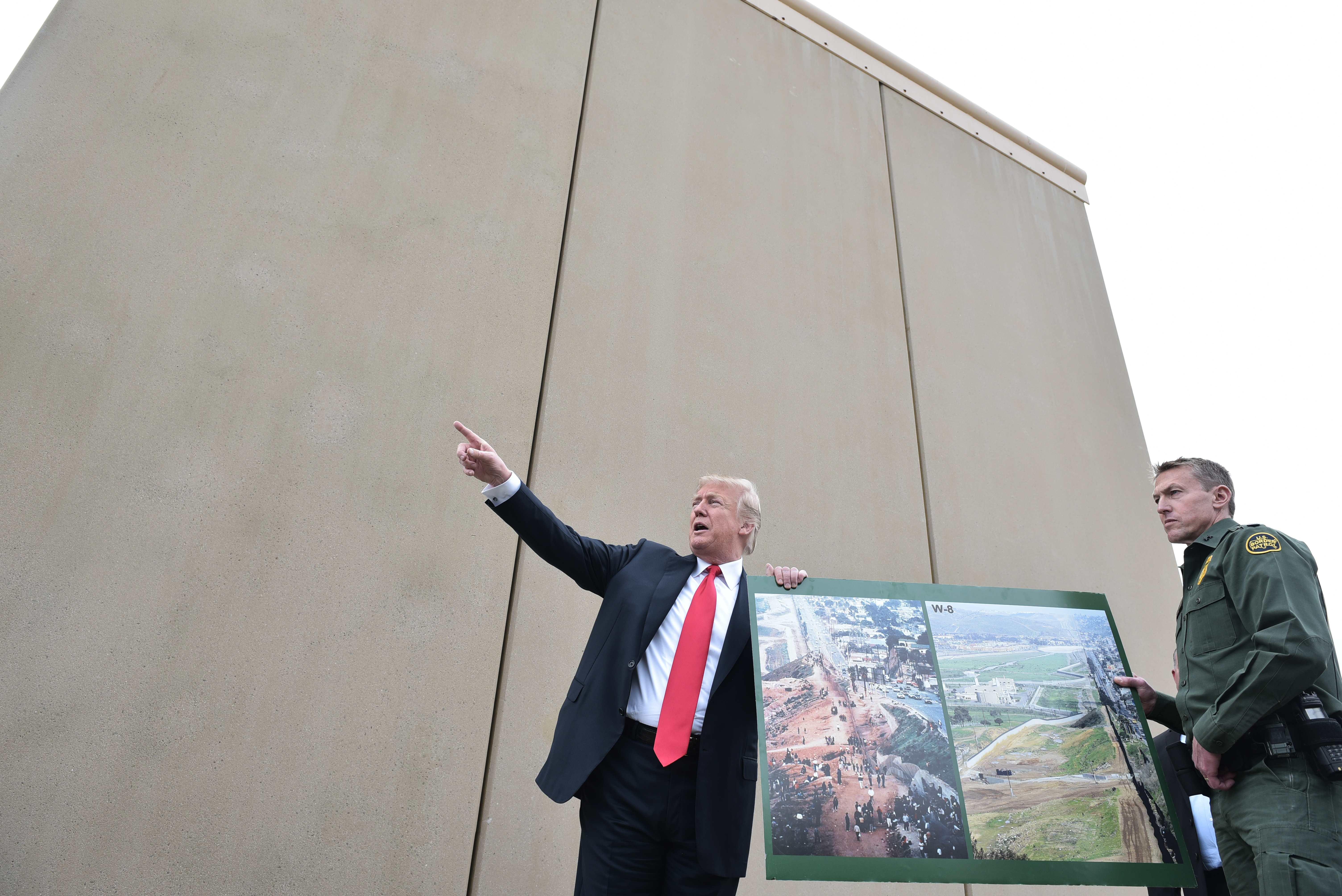 Texas contractor wins $145 million contract to build border wall in Rio Grande Valley
MCALLEN, Texas — Federal authorities have awarded a $145 million contract to a Texas company to build 6 miles of wall along the U.S.-Mexico border in the Rio Grande Valley. U.S. Customs and Border Patrol said Friday that SLSCO will begin construction of an 18-foot reinforced concrete levee wall in February in the agency's McAllen Station region. The company will also increase the height of existing fences.
It will be the first section of President Trump's border barriers in the Rio Grande Valley, the busiest corridor for illegal crossings.
The government recently completed construction of a 2-mile, 30-foot tall section of fencing along the border in California.
Mr. Trump has been ramping up anti-immigration rhetoric heading into Tuesday's midterm elections and has ordered troops to the border to meet a caravan of Central American migrants slowly traveling through Mexico.
Secretary of State Mike Pompeo defended Mr. Trump's plan to send troops to the southern border, dismissing criticism that the move is motivated by politics ahead of the midterm elections.
"We've made clear to them they need to undertake every effort they can to stop this illegal migration from entering the United States, and the president's made very clear they will not be permitted to enter our country unlawfully," Pompeo said on "Face the Nation" Sunday.
He disputed that Mr. Trump's emphasis on hardening his immigration policies in recent weeks was aimed at rallying his base.
"I've been involved in scores of conversations about stopping illegal immigration from Mexico and never once has there been a discussion of the political impact in U.S. domestic politics," Pompeo said. "It has always been about securing the safety of the American people and securing our southern border."
Thanks for reading CBS NEWS.
Create your free account or log in
for more features.