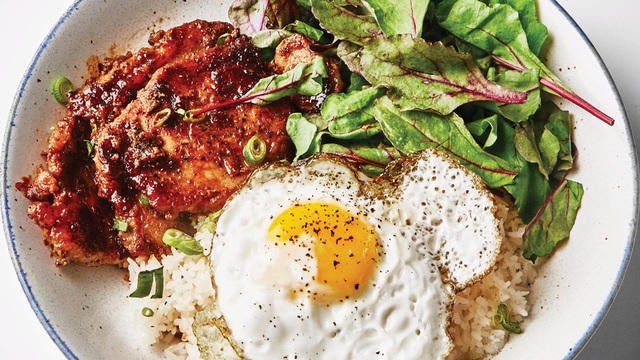 Bon Appétit reveals the 2018 Hot 10, a list of the country's best new restaurants
Bon Appétit has revealed the 2018 Hot 10, the magazine's ranking of the country's 10 best new restaurants.
Sitting in the No. 1 spot this year on the annual list is a small, tasting-menu restaurant tucked away in Oklahoma City that gets its inspiration from Nordic cooking but uses local ingredients.
Bon Appétit editor-at-large Andrew Knowlton told "CBS This Morning" on Tuesday he actually discovered the restaurant, Nonesuch, on Instagram.
"Just one late-night session going through the rabbit hole ... and I came upon this dish made of ice and it had all these pickled vegetables, and I took it to Julia, and I was like, 'Should I go to Oklahoma City?" Knowlton said.
He was joined by Bon Appétit deputy editor Julia Kramer, who along with Knowlton put this year's list together. Nonesuch aside, Kramer said they noticed restaurants are moving away from the more formal nature of tasting menus and simply cooking what they love to eat.
"One of the restaurants on our list is called Yume Ga Arukara. It's in Cambridge," Kramer said. "They only make one thing. They make a bowl of Udon and that's it."
Another favorite of Kramer's is Oakland restaurant Nyum Bai, which serves up home-style Cambodian cuisine inspired by chef's Nite Yun's past.
"Chef Nite Yun was born in a refugee camp in Thailand and came to this country, settled in Texas and then in the Bay Area, and then when she was in her 20s, went back to Cambodia where her parents had fled from the genocide of the '70s, and tasted the food there and was like,' Oh, this is what I grew up eating. I need to cook this food in a restaurant,' then came back and opened her spot and now it's on our list of the best restaurants in America," Kramer said.
Here is Bon Appétit's full list:
1. Nonesuch (Oklahoma City, Oklahoma)
2. Maydan (Washington, D.C.)
3. Ugly Baby (Brooklyn, New York)
4. Freedman's (Los Angeles, California)
5. Nyum Bai (Oakland, California)
6. Nimblefish (Portland, Oregon)
7. Che Fico (San Francisco, California)
8. Yume Ga Arukara (Cambridge, Massachusetts)
9. Drifters Wife (Portland, Maine)
10. Call (Denver, Colorado)
Thanks for reading CBS NEWS.
Create your free account or log in
for more features.