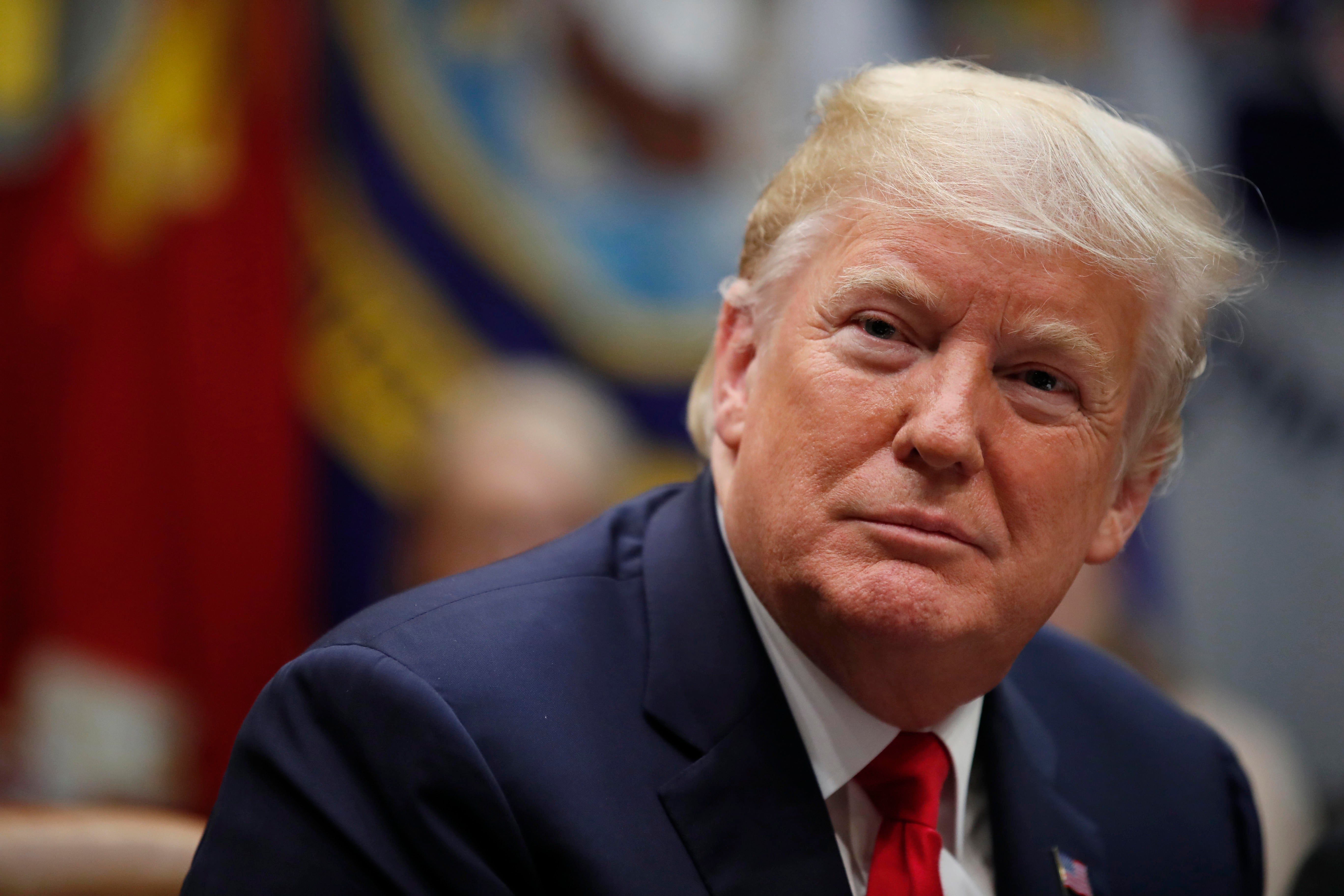 Bob Woodward's "Fear" claims brutal criticism of Trump by his own aides
WASHINGTON — The latest book on the Trump White House paints a damning picture of the current presidency. Bob Woodward, of the Washington Post, whose reporting helped bring down President Richard Nixon, writes that top aides were said to steal papers off the president's desk so he couldn't end trade deals.
Mr. Trump quickly responded, telling The Daily Caller, "it's just another bad book. [Woodward has] had a lot of credibility problems."
In the book, chief of staff John Kelly is quoted as saying of Mr. Trump: "He's an idiot. It's pointless to try to convince him of anything. He's gone off the rails. We're in crazy town." Defense Secretary James Mattis told close associates his commander in chief acted like, and had the understanding of "a fifth or sixth grader."
Late Tuesday, Kelly and Mattis both denied the comments. But the book is filled with derogatory descriptions about the president by senior advisors. Woodward's devastating account is called "Fear: Trump in the White House," and it's published by Simon & Schuster, a division of CBS. It goes on sale next week.
The White House said Tuesday the book is "nothing more than fabricated stories." Woodward tried to talk to Mr. Trump for the book but was not granted an interview. But in a brief phone conversation last month, Woodward warned him what was coming.
"It's a tough look at the world and your administration and you," Woodward said.
"Right, well, I assume that means it's going to be a negative book," the president said.
In Woodward's account, the president's aides fear not what he might do to them, but what he might do to the country. His then-chief economic adviser Gary Cohn and White House staff secretary Rob Porter stole one document withdrawing from a free trade agreement with South Korea off the president's Oval Office desk so he couldn't sign it. Porter spent about a third of his effort keeping the president from acting on impulses, such as his belief the U.S. is being taken to the cleaners.
Seven months into the administration at a meeting in the Pentagon, Mattis tried to convince the president of the value of military alliances and free trade agreements. But the president declared, "This is all B.S." Then, according to a summary written by a White House official, "proceeded to lecture and insult the entire group about how they didn't know anything when it came to defense or national security."
The president emerged from the meeting seemingly in fine spirits. But the summary went on to say that "many of the president's senior advisers are extremely concerned with his erratic nature, his relative ignorance, his inability to learn, as well as what they consider his dangerous views."
According to Woodward, one of the president's attorneys, John Dowd, felt his client would commit perjury if interviewed by special counsel Robert Mueller. Dowd, who has since resigned, believed the president had nothing to hide but was incapable of giving simple factual answers. "Don't testify," Dowd warned. "It's either that or an orange jumpsuit."
The book ends with this sentence: "Trump had one overriding problem that Dowd knew but could not bring himself to say to the president: 'You're an f-ing liar.'"
For his part, Dowd says he never called the president a liar. But Woodward is very confident of his information, much of which comes from diaries and notes made by participants in the events.
---
Watch Martin's interview with Bob Woodward this week on "CBS Sunday Morning."
Thanks for reading CBS NEWS.
Create your free account or log in
for more features.