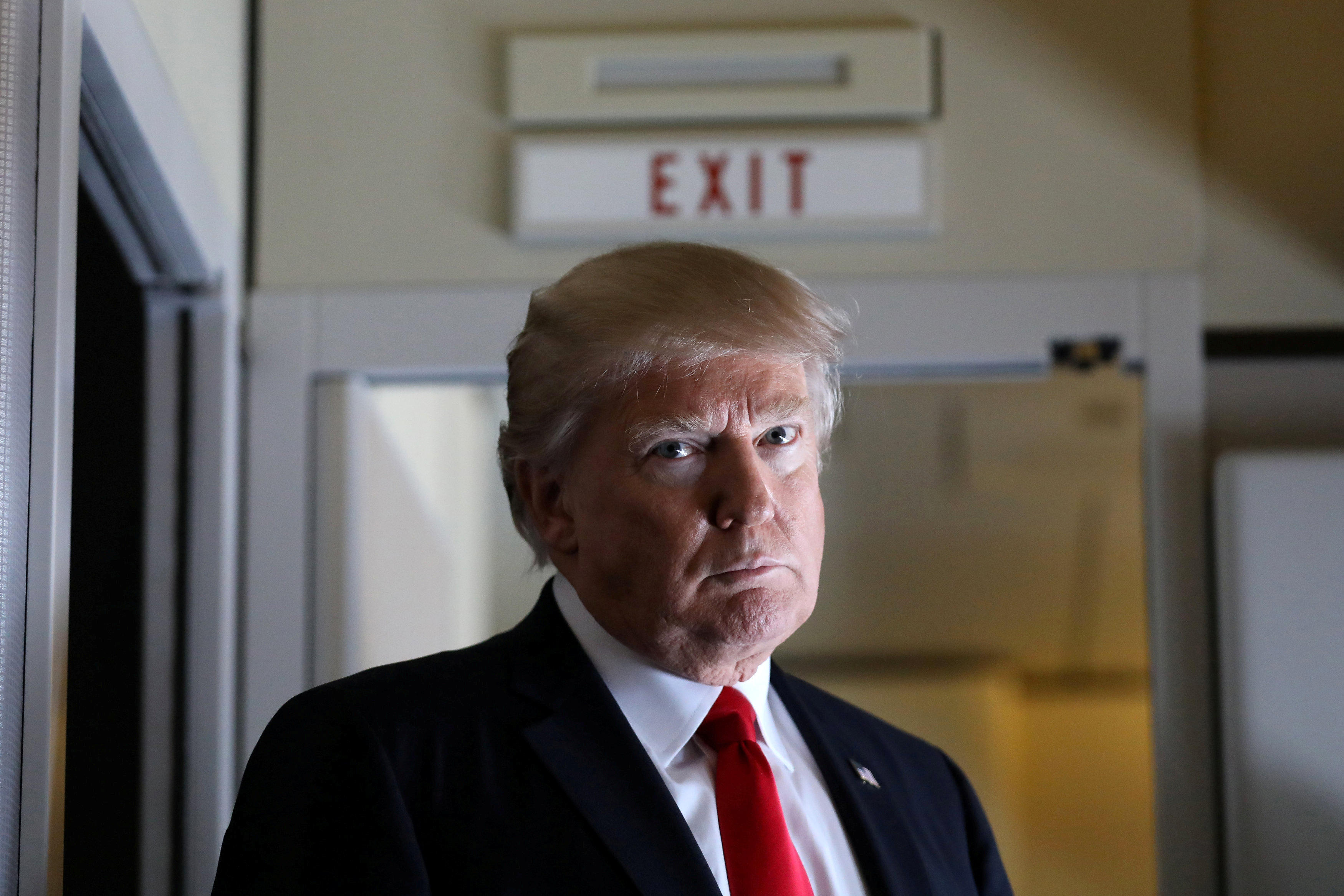 New Bob Woodward book, "Fear," reveals staff dysfunction at Trump White House
Bob Woodward's new book "Fear," scheduled to be released later in September, reveals vivid accounts of dysfunction behind the scenes in the Trump White House. The book is based on interviews with top administration officials and sources close to the administration, according to a report in The Washington Post, which obtained an early copy of the book. The book is being published by Simon & Schuster, a division of CBS Corporation.
Woodward describes a "nervous breakdown" within the administration, and quotes senior Trump staffers expressing negative views of their boss.
Defense Secretary Jim Mattis reportedly told associates that Mr. Trump had the behavior and the understanding of "a fifth- or sixth-grader." Current Chief of Staff John Kelly said in a meeting that Mr. Trump was an "idiot" and told fellow staff members, "He's gone off the rails. We're in Crazytown. I don't even know why any of us are here. This is the worst job I've ever had." In a statement released Tuesday afternoon, Kelly said that "The idea I ever called the President an idiot is not true."
Mattis also replied to the allegations in Woodward's book. "The contemptuous words about the President attributed to me in Woodward's book were never uttered by me or in my presence. While I generally enjoy reading fiction, this is a uniquely Washington brand of literature, and his anonymous sources do not lend credibility," Mattis said in a statement.
Woodward reports former Chief of Staff Reince Priebus referred to the president's bedroom, where Mr. Trump writes many of his tweets, as "the devil's workshop."
According to Woodward's reporting, Mr. Trump was just as disparaging of his staff. The president compared Priebus to a "little rat," and he told Commerce Secretary Wilbur Ross, "You're past your prime." About Attorney General Jeff Sessions, whom Mr. Trump has repeatedly criticized for recusing himself from the Russia investigation, the president said "this guy is mentally retarded" and "he's this dumb Southerner."
Late Tuesday night, Mr. Trump denied that he had said any of these things about Sessions. "The already discredited Woodward book, so many lies and phony sources, has me calling Jeff Sessions 'mentally retarded' and 'a dumb southerner,'" the president tweeted. "I said NEITHER, never used those terms on anyone, including Jeff, and being a southerner is a GREAT thing. He made this up to divide!"
The book recounts instances where the White House staff prevented Mr. Trump from taking some actions. Former economic adviser Gary Cohn reportedly "stole a letter off Trump's desk" that would have had the United States formally leave a trade deal with South Korea.
After a chemical weapons attack on civilians in Syria in April 2017, Woodward reports Mr. Trump called Mattis and said he wanted the U.S. to assassinate Syrian dictator Bashar al-Assad. "Let's f***ing kill him! Let's go in," Trump said, according to the book.
"Mattis told the president that he would get right on it. But after hanging up the phone, he told a senior aide: 'We're not going to do any of that. We're going to be much more measured.' The national security team developed options for the more conventional airstrike that Trump ultimately ordered," the Post reports in its article about the book.
Other revelations include Mr. Trump's belief that making a speech where he condemned neo-Nazis after the violent white supremacist rally in Charlottesville, Virginia, in 2017 was "the biggest f***ing mistake I've ever made."
The book alleges that former Mr. Trump lawyer John Dowd called Mr. Trump a "liar" and said that if the president testified to Special Counsel Robert Mueller, he would be wearing an "orange jumpsuit." Dowd responded Tuesday afternoon.
"I have not read Bob Woodward's book, which appears to be the most recent in an endless cycle of accusations and misrepresentations based on anonymous statements from unknown malcontents. I do not intend to address every inaccurate statement attributed to me – but I do want to make this clear: there was no so-called 'practice session' or 're-enactment' of a mock interview at the Special Counsel's office. Further, I did not refer to the President as a "liar" and did not say that he was likely to end up in an 'orange jump suit'. It was a great honor and distinct privilege to serve President Trump," Dowd wrote.
Mr. Trump was not interviewed for the book, although Woodward says he attempted multiple times to contact him through his associates to set up an interview. The president called Woodward asking to be interviewed after the book was completed, according to an audio recording obtained by the Post, and worried that it would be a "bad book."
In an interview with The Daily Caller published Tuesday afternoon, Mr. Trump said that the book was "nasty stuff."
"He's had a lot of credibility problems," Mr. Trump said. "I probably would have preferred to speak to him, but maybe not. I think it probably wouldn't have made a difference in the book. He wanted to write the book a certain way."
Mr. Trump has previously praised Woodward. In 2013, he tweeted "Only the Obama WH can get away with attacking Bob Woodward." Woodward wrote a book about former President Barack Obama's administration in 2013.
Woodward, whose reporting with Carl Bernstein helped break the Watergate scandal and bring down the Nixon presidency in the early 1970s, is now an associate editor at The Washington Post and author of numerous best-sellers. CBS News' David Martin has obtained the first interview with Woodward, which will run in full Sunday.
Press secretary Sarah Huckabee Sanders released a statement on Woodward's book Tuesday afternoon.
"This book is nothing more than fabricated stories, many by former disgruntled employees, told to make the President look bad. While it is not always pretty, and rare that the press actually covers it, President Trump has broken through the bureaucratic process to deliver unprecedented successes for the American people. Sometimes it is unconventional, but he always gets results. Democrats and their allies in the media understand the President's policies are working and with success like this, no one can beat him in 2020 – not even close," Sanders said.
Thanks for reading CBS NEWS.
Create your free account or log in
for more features.