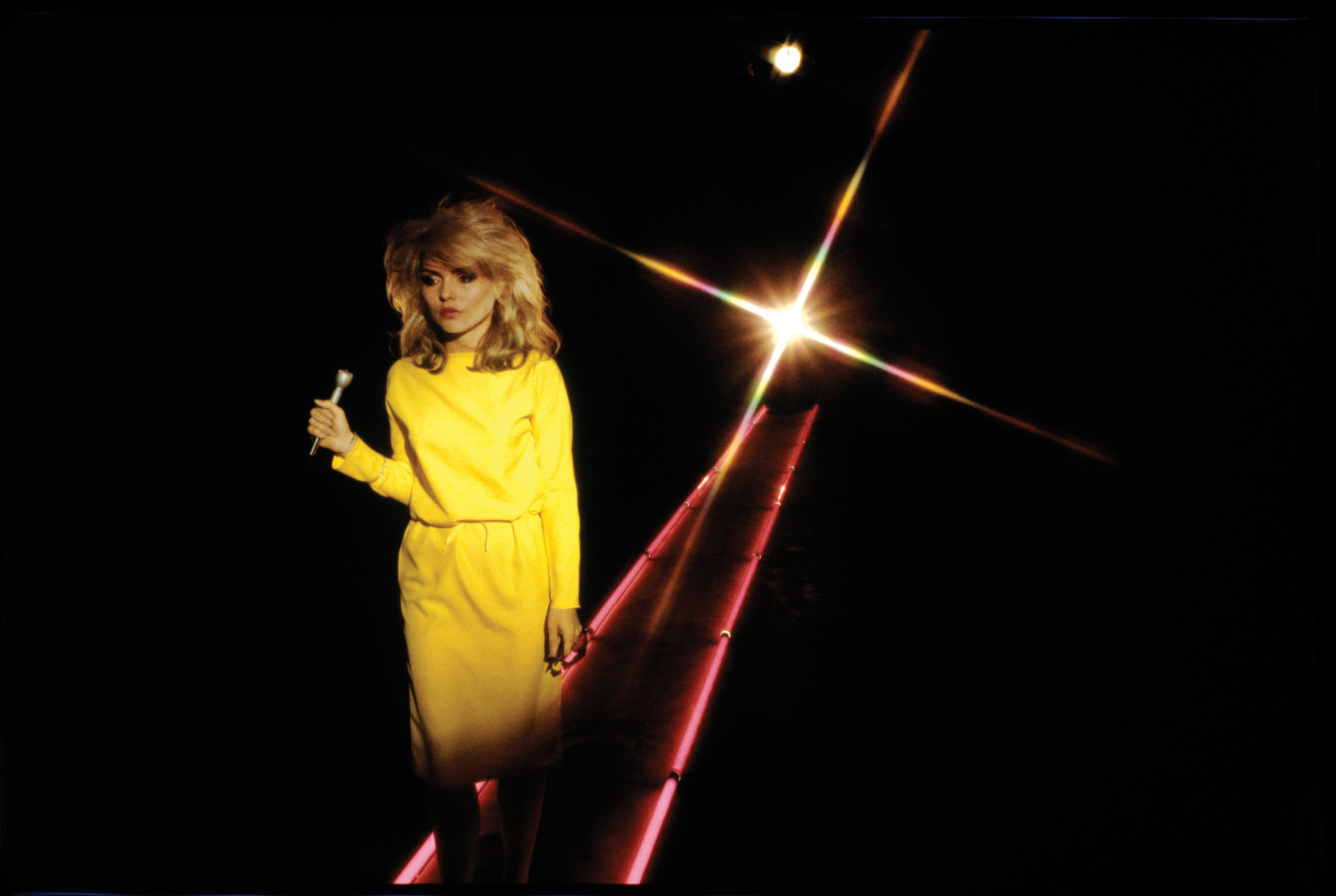 A look back at Blondie like never before
Blondie put punk on the map.
It's hard to believe, but the band is celebrating 40 years on the scene. Now, fans are getting a look back like never before.
CBS News' Anthony Mason sat down with the architects of a modern music revolution.
Blondie's Chris Stein was a rarity in the '70s, a musician who also took photographs, maybe because he had a striking subject: his bandmate and then-girlfriend Debbie Harry.
They were the most successful band to emerge from New York's punk scene.
Blondie would have four No. 1 hits in the late '70s and early '80s:
How were they so successful?
"We really knew who we were and what we were doing," said Harry. "You know, it wasn't sort of some kind of applied veneer."
Harry would become the face of the band she and Stein founded -- his pictures, the images that helped make her rock's first pin-up girl.
At first, she wasn't up for having her face out there.
"I wasn't always comfortable in front of the camera," Harry said. "And when I was a kid in high school, I really didn't like the way that I looked. I was always very sort of iffy about it."
She said it's something she grew into.
"And I think a great deal of that, you know, comfort was due to working with Chris," Harry said.
Stein said the shoots were very casual.
"Somebody recently asked me if I would try to position Debbie, and that stuff never went on," he said.
Stein's new book, "Negative: Me, Blondie and the Advent of Punk," chronicles the scene that gave rise to groups like the Talking Heads and the Ramones.
Initially though, things weren't all that competitive.
"It was very familial," Stein said. "I remember using all the Ramones' equipment at one show, including their guitars."
But eventually, all of that changed.
"When the prospect of money and record contracts leered over the horizon, then it became a little more competitive," Stein said.
Blondie's commercial breakthrough was "Heart of Glass" in 1979.
With a female lead singer, the band was pushing boundaries, just as Harry herself was pushing the fashion envelope.
"I did get in trouble for this dress," she said. "The record company was appalled that I made a dress out of a pillowcase and wrapped it in gaffers tape."
Stein captured her Harry with Chrissie Hynde of The Pretenders, Iggy Pop, David Bowie. She even had her photo taken over the shoulder of the late rock critic Lester Bangs.
"The great thing about this is Lester wrote this Blondie fan book, which became this whole tome critique of basically Debbie being too overt in her use of sexuality," Stein said. "And I often said I just wish Lester had lived long enough to have Britney Spears shoved in his face."
At New York's Chelsea Hotel this week, a photographic celebration of Blondie's 40 years drew scores of admirers, including Sting.
In that period, it wasn't common to see a woman emerge as an icon the way she did.
"It was during the punk era, and there wasn't that much beauty around; people were trying to be ugly, more than anything else," Sting said. "So to have this beautiful woman come to the forefront was something that I valued greatly as a man."
Before Gaga, before Madonna, there was Debbie.
"If it hadn't been me, it would've been somebody else, I think," Harry said. "Although I think that I sort of held my ground."
She did things her own way.
"Regardless of what anyone said to me or tried to make me do, you know, if it wasn't right, it wasn't right," Harry said.
Harry, age 69, and Stein, age 64, are still touring with Blondie.
Thanks for reading CBS NEWS.
Create your free account or log in
for more features.