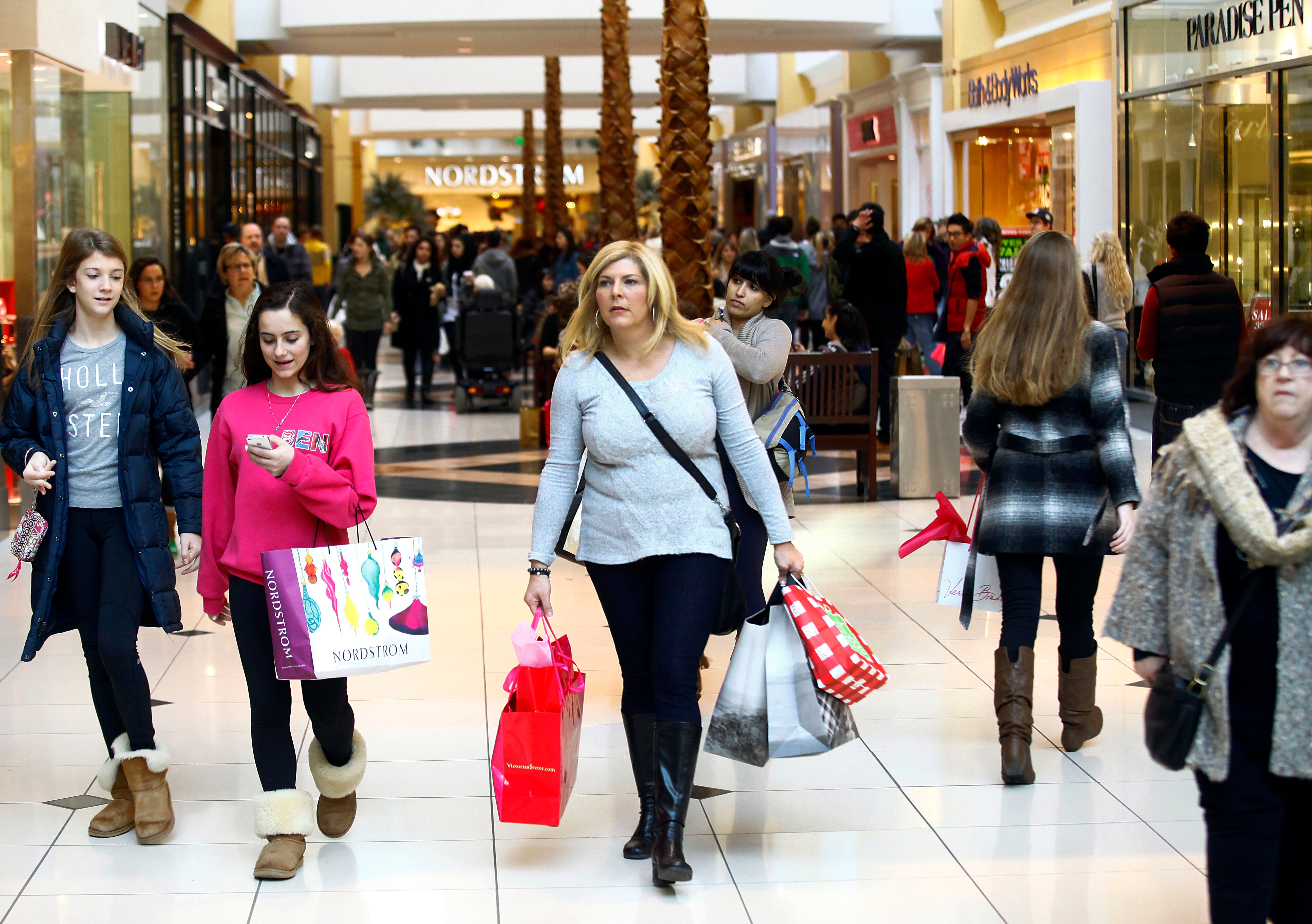 Black Friday frenzy increasingly felt in online sales
Black Friday is changing before our eyes.
The number of consumers hitting the stores Friday has dropped to 23 percent, down from 28 percent two years ago. Those who do venture out are likely to be millennials. But 38 percent say they'd rather shop online, according to Bank Rate.
The biggest shift of all comes in the realm of mobile apps.
"It has completely enhanced your shopping abilities," Katty Sierra said. She is one of millions of consumers expected to push mobile revenue over $1 billion on Friday.
If mobile sales continue at a record pace, 40 percent of all Black Friday shopping will be done on mobile apps.
Target, for example, saw a 200 percent increase over last year in mobile app sales. The increased traffic even crashed Macy's site.
Blogger Michelle Madhok said mobile apps have increased competition because it's so easy to compare prices.
"It's a click to see what the other prices are. Before you had to drive from store to store to compare prices or go through tons of inserts in your newspaper," she said.
Chris Mason said the most popular shopping apps include Amazon and Walmart. Mason is CEO of the largest retail mobile app designer, Branding Brand. But he also warned that mobile app popularity has opened the door to fraud.
Criminals look for businesses that don't have apps, and create fake ones to fill those voices. Meanwhile, app stores can't keep up with the fraud.
"For every hundred taken down, there would be 200 coming up and it became this big game of whack-a-mole," Mason said.
Those mobile apps are game-changers, making Black Friday and Cyber Monday largely irrelevant.
Customers can avoid fakes by only downloading the apps from the retailer's actual website, not app stores.
Thanks for reading CBS NEWS.
Create your free account or log in
for more features.