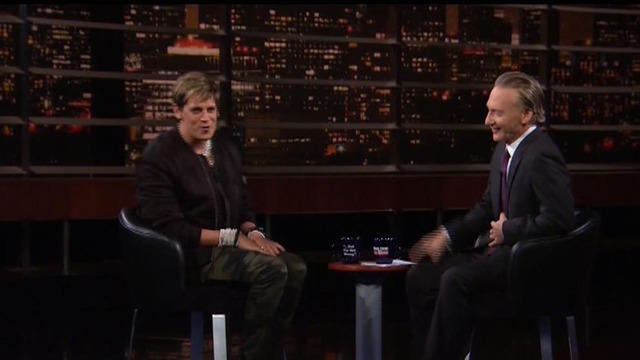 Bill Maher takes on controversial Breitbart senior editor on "Real Time"
Two polar opposites of politics sat down together this week for what was expected to be an explosive exchange of ideas. It was billed as a clash of left versus right – "Real Time" host Bill Maher, an outspoken liberal, taking on Milo Yiannopoulos, a leading figure of the alt-right. But the results might surprise you, reports CBS News correspondent Tony Dokoupil.

"I think you're colossally wrong on a number of things," Maher said.
"That's OK," Yiannopoulos, the senior editor of Breitbart News, jumped in.
"But if, exactly, if I banned everyone from my show who I thought was colossally wrong, I would be talking to myself," Maher continued.
Maher booked Yiannopoulos in hopes of exposing the Breitbart editor on live television. But the two controversial commentators seemed to share an agreement on free speech.
"You know, the reason they want to police humor, you know, which is very important to both of us, is that they can't control it, because the one thing authoritarians hate is the sound of laughter because they can't control what people find funny," Yiannopoulos said.
"And also because when people laugh, they know it's true," Maher responded.
"Yeah, of course! Because nothing annoys people or amuses people like the truth!" Yiannopoulos said.
Despite the cordial nature of the interview, Yiannopoulos still managed to incite.
"You say you don't hire gay people," Maher said.
"Oh no, you can't trust them to show up to work on time. Too much drugs, too much sex, they never show up to work, always making up excuses -- no, no, no," Yiannopoulos said. "I mean not as bad as women, but no, I don't hire gays."
"Just kidding," Yiannopoulos said, responding to the audience's boos and gasps. "You're easy, you're very easy."
Yiannopoulos has been in the headlines recently for his college speaking tour, in which he targets what he calls "excessive political correctness." A planned appearance at the University of California at Berkeley was called off when the campus erupted in violent protests.
The conservative commentator was also permanently banned from Twitter last summer, after he was accused of directing a hate campaign against actress Leslie Jones.
"I do not accept that a Hollywood -- that a star of a Hollywood blockbuster, that an A-list mega-celebrity is sitting in a Hollywood mansion, crying over mean words on the internet," Yiannopoulos told Maher. "Get over it."
Yiannopoulos' appearance made waves on "Real Time" before Friday's show. Journalist Jeremy Scahill, who was scheduled as a guest, dropped out, saying the show should not provide a platform to what he says is Yiannopoulos' "racist, anti-immigrant campaign."
Yiannopoulos responded, saying, "That silly man who had a hissy-fit this week or refused to come on the show, he doesn't understand... that if you don't show up to debate, you lose."
But the debate got heated when Yiannopoulos joined Maher's panel during the bonus webcast.
"You always have to fight with everybody," Maher said.
"I don't!" Yiannopoulos responded. "We were having such a nice time but you always invite such awful people on your show. They're so stupid. No, come on, you need to start inviting higher-IQ guests, or this is going to be a disaster."
"Wait hold up though," comedian Larry Wilmore, who also joined the panel, responded. "You can go f*** yourself, all right? You know?"
Thanks for reading CBS NEWS.
Create your free account or log in
for more features.