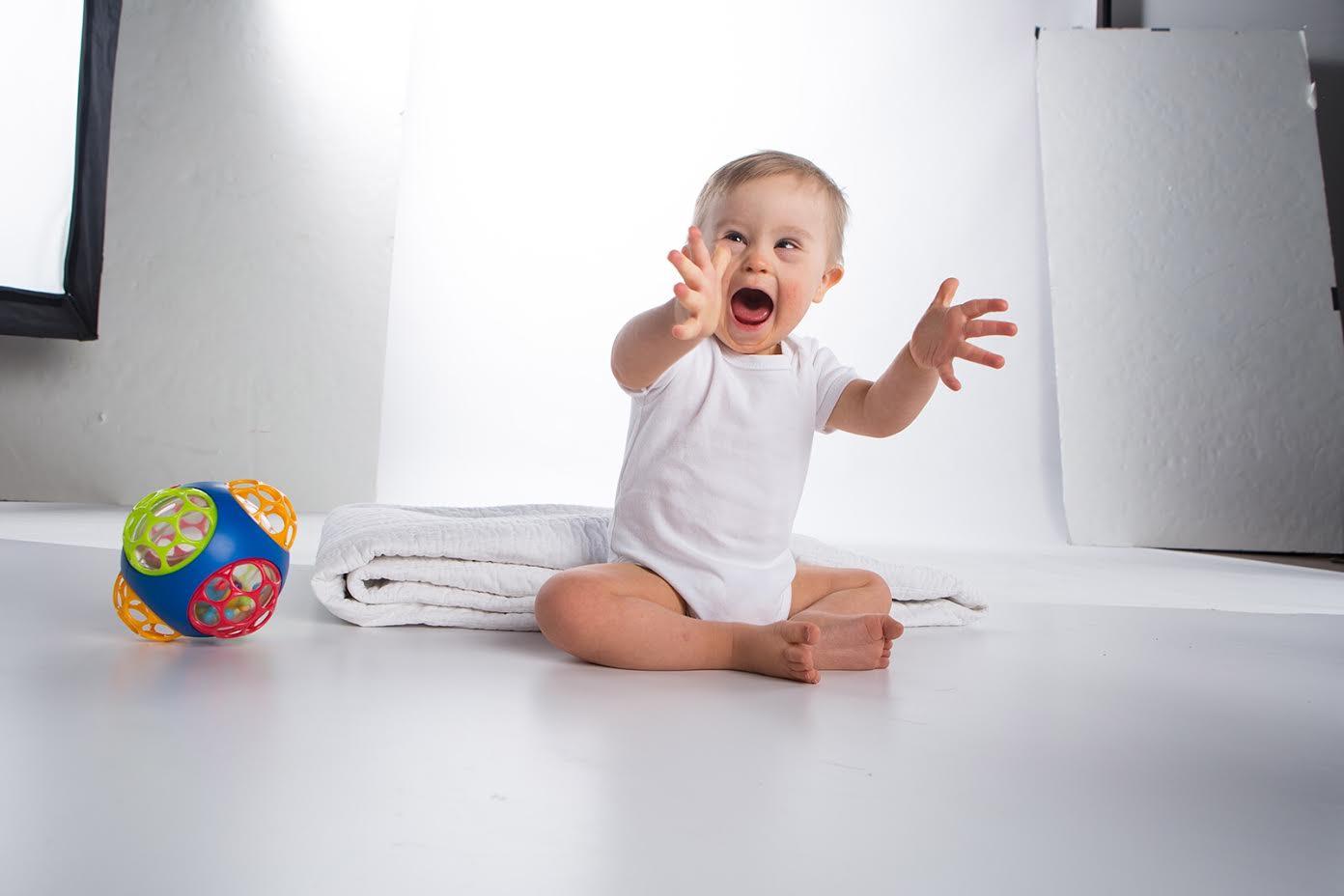 Big news for tot with Down syndrome turned down by modeling agency
Like any proud mother, Meagan Nash doesn't shy away from showing off pictures of her beautiful blue-eyed baby, Asher.
So imagine her surprise when she submitted photos of the 15-month-old to a local modeling agency in Buford, Georgia, over the summer for an OshKosh B'gosh campaign and didn't even get a response.
That's because the children's apparel company never received the pictures.
A woman at the modeling agency explained to Nash via email that they didn't submit Asher's photos since the criteria didn't specify the company was looking for a baby with special needs.
The agency's response left her shocked and disappointed, but not discouraged.
Nash launched a social media campaign to bring attention to the issue — and her story quickly spread online. In fact, it reached the very company she was hoping to hear from in the first place.
A week after Asher's story went viral, OshKosh set up a meeting with the family.
"It was such a great experience meeting with them," Nash told CBS News. "They were very impressed with my social media campaign and commended me on getting the word out and making them aware of the issue."
The mom wants companies like OshKosh to see the value in using people with special needs in their campaigns.
"Using people with special needs shows the world that these people have value and worth just like any typical person does," Nash said.
OshKosh couldn't agree more.
So, they invited Asher to return for their spring and summer shoot in six weeks. And the good news didn't stop there.
"They have since called and asked him to come and shoot for their holiday ad this year!" Nash said.
Another agency in Atlanta called Kids II also contacted Nash after seeing the adorable photos of her son.
"We embrace championing and designing our products for real, everyday families — and that includes families with special needs children," the company said in a statement.
Not only is Nash excited by her child's success, but she's hopeful for the future of children just like him.
"Children with Down syndrome and all other disabilities are incredible human beings and we want OshKosh to help us change the world's perception," she said.
Thanks for reading CBS NEWS.
Create your free account or log in
for more features.