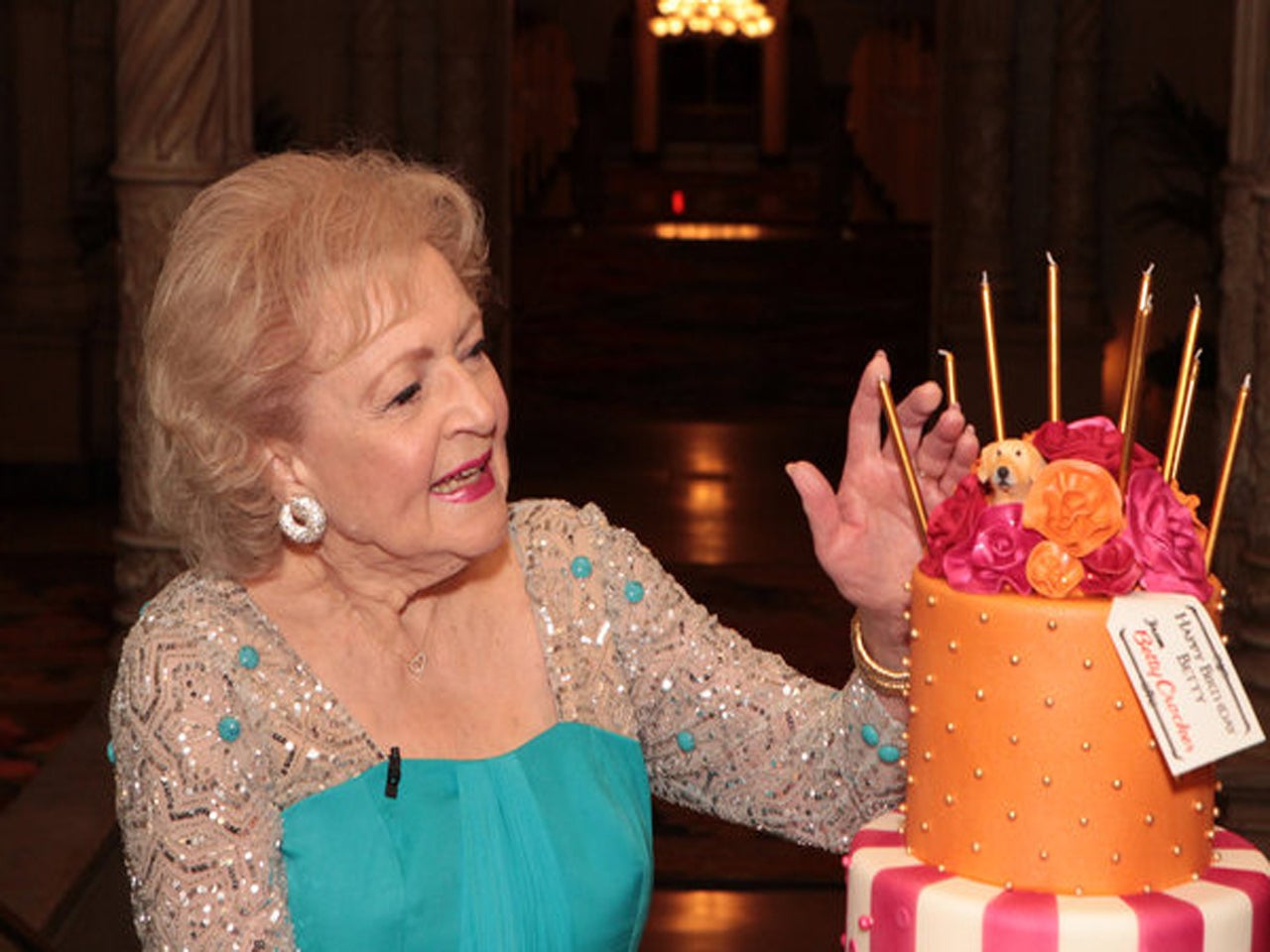 Betty White celebrates her 90th birthday with a star-studded bash
(CBS) America's Golden Girl Betty White celebrated her 90th birthday with a star-studded bash and her very own TV special Monday on NBC.
Several celebrities came out for the milestone birthday TV tribute, including Mary Tyler Moore, Amy Poehler, Tina Fey, Carol Burnett, Ellen DeGeneres, Joel McHale, Hugh Jackman and Ray Romano.
Pictures: Betty White
Betty White: A role model for retirement-age Americans?
President Barack Obama provided a pre-taped greeting for White's birthday, which is actually on Jan. 17. "I can't believe you're 90 years old," he said. "Will you please produce a copy of your long-form birth certificate?"
White even received a "proposal" during Monday night's TV special. "Chuck" star Zachary Levi told White, "I would like to be the mother of your children ... I'd take your last name ... Zach White sounds good, plus Betty Levi is like Carol Channing's weird sister in 'Hello Dolly.'"
"Betty, you're going to hear a lot of jokes tonight about your age. But take comfort in the fact that come tomorrow, you won't remember any of them," Poehler joked.
So how does White stay so young? "I'm not only blessed with good health, but good energy," she recently told the Vancouver Sun. "I can credit my folks for the genes that put that together. I'm not trying to be any younger. I'm not lying about my age. If I were lying about my age, I would say I was 89."
And at 90, White continues to keep busy, starring in the series "Hot in Cleveland" and hosting her own NBC hidden-camera show, "Off Their Rockers."
And with that, we wish you many more years to come. Happy Birthday Betty!
Thanks for reading CBS NEWS.
Create your free account or log in
for more features.