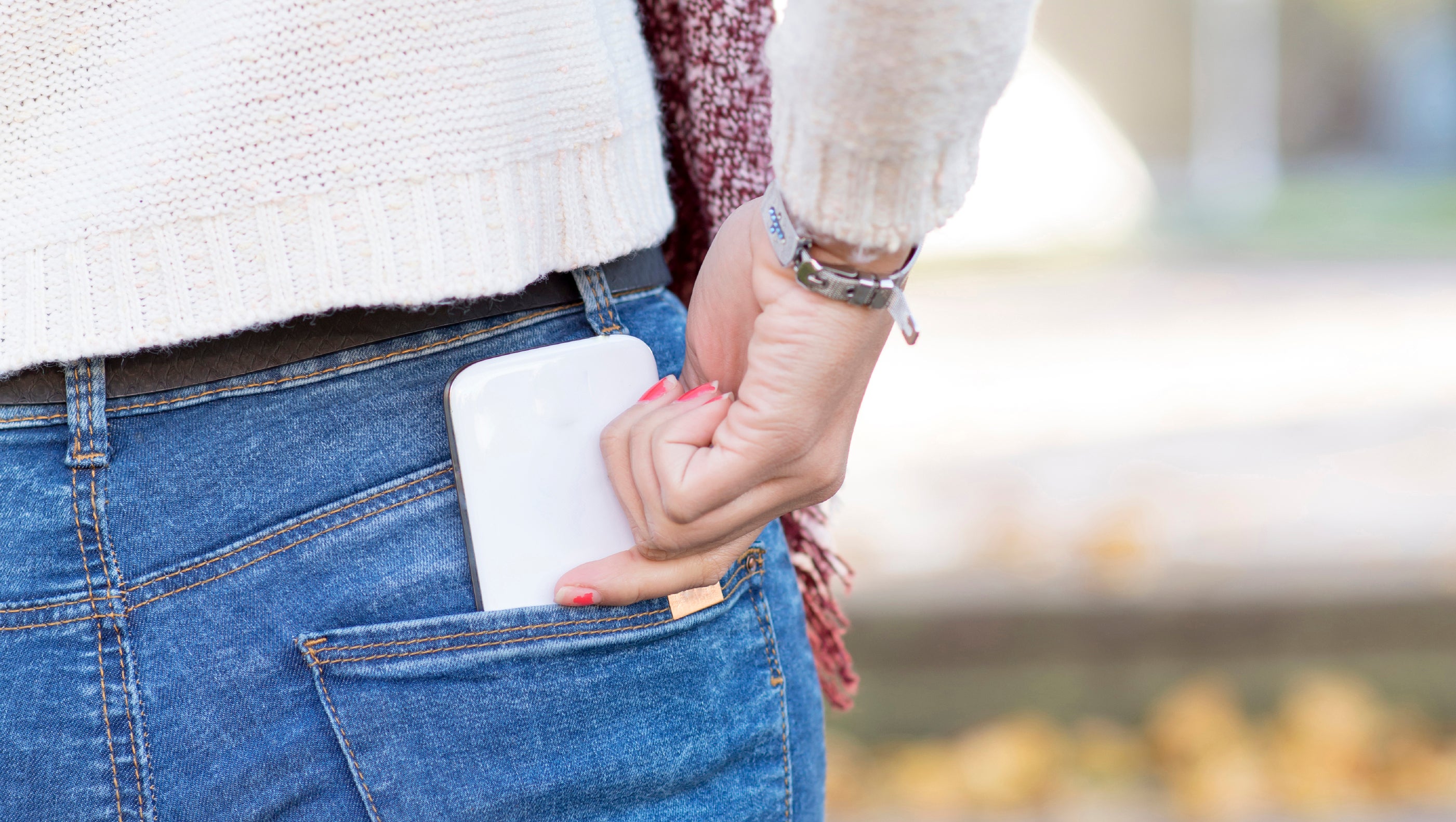 Berkeley, California, to require cellphone health warnings
BERKELEY, Calif. -- The city council of Berkeley, California, voted Tuesday night to pass a cellphone "right to know" law requiring health warnings with the purchase of a cellphone.
The proposal was approved by a vote of 9-0, CBS San Francisco reports. When it goes into effect this summer it will be first safety ordinance of its kind in the country.
Cellphone retailers will be required to include a city-prepared notice along with the purchase of a cellphone, informing consumers of the minimum separation distance a cellphone should be held from the body.
The Federal Communication Commission recommends keeping your phone 5 to 25 millimeters away, depending on the model, to limit radio frequency (RF) exposure to safe levels.
"If you carry or use your phone in a pants or shirt pocket or tucked into a bra when the phone is ON and connected to a wireless network, you may exceed the federal guidelines for exposure to RF [radio frequency] radiation," the Berkeley safety notice reads. "This potential risk is greater for children. Refer to the instructions in your phone or user manual for information about how to use your phone safely."
The new law could take effect in July, but may face legal challenges. The Cellular Telephone Industries Association says the law violates the First Amendment because it would force wireless retailers to disseminate speech they may not agree with.
In a letter to the council members Tuesday, Gerard Keegan with the CITA said, "The forced speech is misleading and alarmist because it would cause consumers to take away the message that cell phones are dangerous and can cause breast, testicular, or other cancers."
In 2011, the World Health Organization's International Agency for Research on Cancer classified radio frequency like that emitted by cellphones as "possibly carcinogenic to humans." Many scientists have researched possible links between cellphone use and risk of cancer or other diseases, but results have been contradictory and experts say more long-term studies are needed. The National Cancer Institute states "there is currently no evidence that non-ionizing radiation [from cellphones] increases cancer risk."
While this research continues, some health activists and consumers have been campaigning for more stringent cellphone safety regulations.Lawmakers in at least six states have also considered warnings to address cellphone radiation concerns.
In 2010, the city of San Francisco approved regulations mandating cellphone retailers display the Specific Absorption Rate (SAR) -- or the amount of radio frequency (RF) energy absorbed by the body -- for each phone sold. But it was challenged in court by the Cellular Telephone Industries Association, which claimed the law would confuse consumers by implying that lower radiation levels are safer, and the ordinance was thrown out.
Now the Berkeley proposal seeks to address concerns that even as cellphones become ubiquitous in our lives, many people remain unaware of basic safety recommendations.
An April 30th survey funded by the California Brain Tumor Association (CABTA) found that 70 percent of Berkeley adults did not know about the FCC's minimum separation distance. And 82 percent said they would like information about how far the phone should be kept from the user's body.
In the last seven months, Berkeley has passed several other first-in-the-nation consumer laws, including an ordinance requiring climate change labels on gas pumps, and a tax on sugary soda.
Thanks for reading CBS NEWS.
Create your free account or log in
for more features.