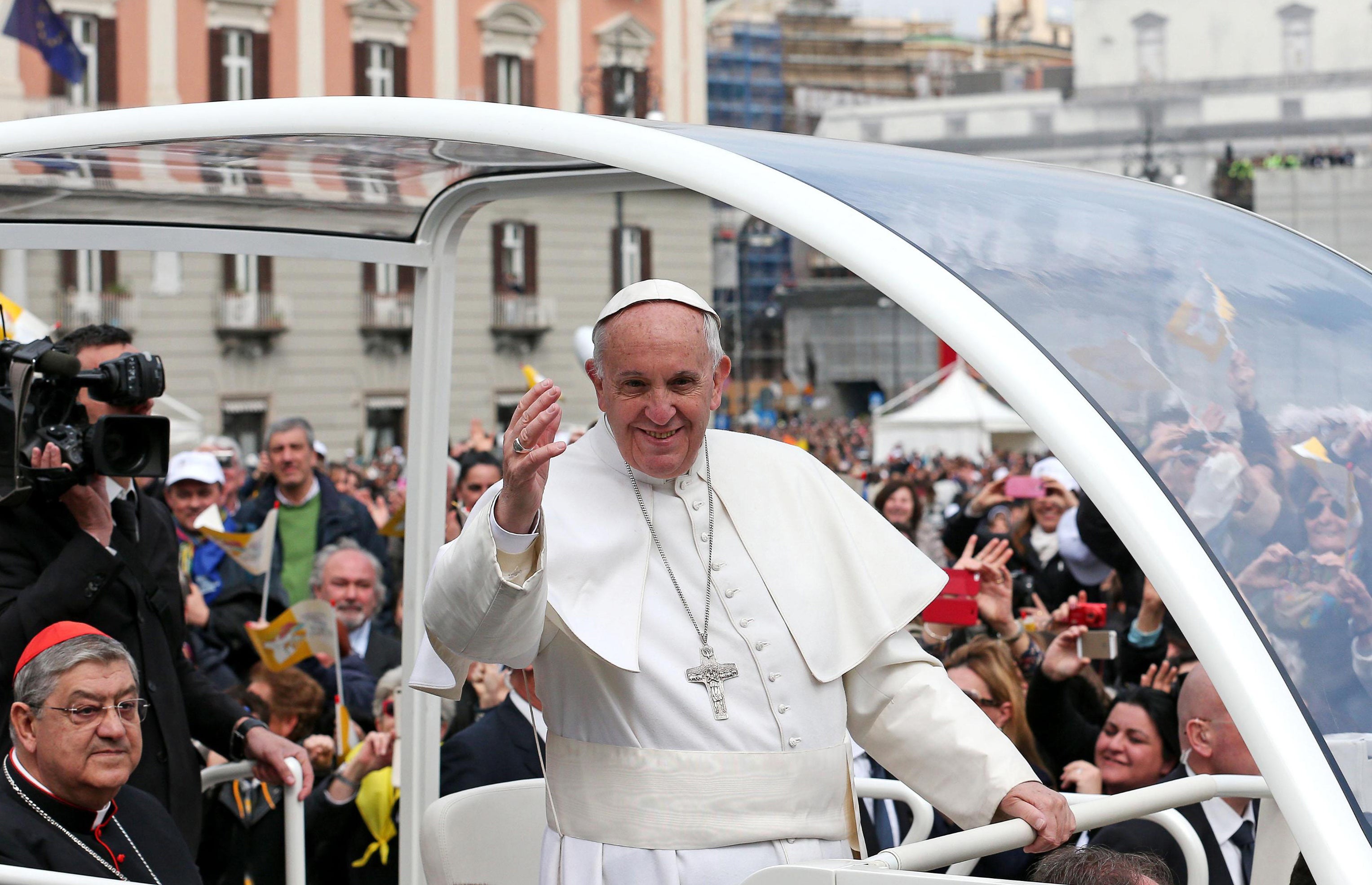 Pope's visit to Philly will "invigorate the church"
PHILADELPHIA -- The woman in charge of organizing Pope Francis' autumn visit to Philadelphia says people in the city chosen as his final destination can't wait to greet the pontiff.
"The city is alive with excitement around this, everybody is excited," Farrell told CBS News correspondent Mireya Villarreal.
The pope's trip kicks off in Washington with stops at the White House and Capitol Hill, where Francis will be the first pope to address Congress. Then in New York, he'll appear before the U.N. General Assembly and visit Saint Patrick's Cathedral. He concludes his trip in Philadelphia at the 2015 World Meeting of Families, a global Roman Catholic event that happens every three years and is drawing Pope Francis to the United States for his inaugural visit.
"He's never been here at all, not as a cardinal, not as a priest, so I hope he takes home the heart of our country and he knows the affection that this country has for him," Farrell said.
To ensure the pope's two-day visit to the city of brotherly love is memorable, Farrell, along with her team, is working around the clock answering concerns about hotels, traffic and even the number of available restrooms.
"As you may have heard, we will doubling the population of Philadelphia on the weekend of September 26th and 27th," Farrell said.
To put an event on of this size, Farrell said there are 15 committees helping coordinate.
"We're looking for -- and we're almost there -- 10,000 volunteers. We have people coming from 150 different countries," Farrell said.
Planning for the event began in early 2014 when Farrell joined the mayor and Pennsylvania's governor to meet Pope Francis at the Vatican.
"I walked out there and my knees were literally shaking, which hasn't happened to me since I was a kid. But then when you stand in front of him it's so peaceful and he just has this charisma that just fills up Saint Peter's Square... I'm getting emotional now," Farrell said. "I said to him, 'My holiness, my children Connor and Christine are praying for you and we are all praying that you come to Philadelphia.'"
John Paul II was the last pope to visit Philadelphia in 1979. Farrell, a sophomore in high school at the time, was there.
"I was fortunate enough to be an usher, and I was right at the base of the altar. And it was one of those transformational moments for me. I mean it's the kind of thing that really impacts a young person," Farrell said.
She never met the pope that day, but the experience led Farrell to a broader career within the Church. She served as communications director for the Philadelphia archdiocese for 13 years -- some of the most difficult years in the city's history.
"In the archdiocese of Philadelphia, some of the things that the archdiocese faced were two grand jury reports, the placing of several dozen priests on administrative leave, the culmination of the investigation, you had a school system that was under a massive restructuring, the chief financial officer of the archdiocese was arrested and went to prison for embezzlement... That's a start," Farrell said.
Philadelphia may not be the only city Pope Francis visits when he comes to the U.S., but Farrell, who was married in the same church where the pope will soon celebrate mass, said Philly will be the most memorable.
"To have Pope Francis with his healing touch come to us, I think this will invigorate the church in Philadelphia in ways that you and I sitting here today can't possibly imagine," she said.
Farrell said she is going to miss this job, which she has called a blessing. She's also reminding anyone heading to Philadelphia to plan early. Now would be a good time to start.
Thanks for reading CBS NEWS.
Create your free account or log in
for more features.