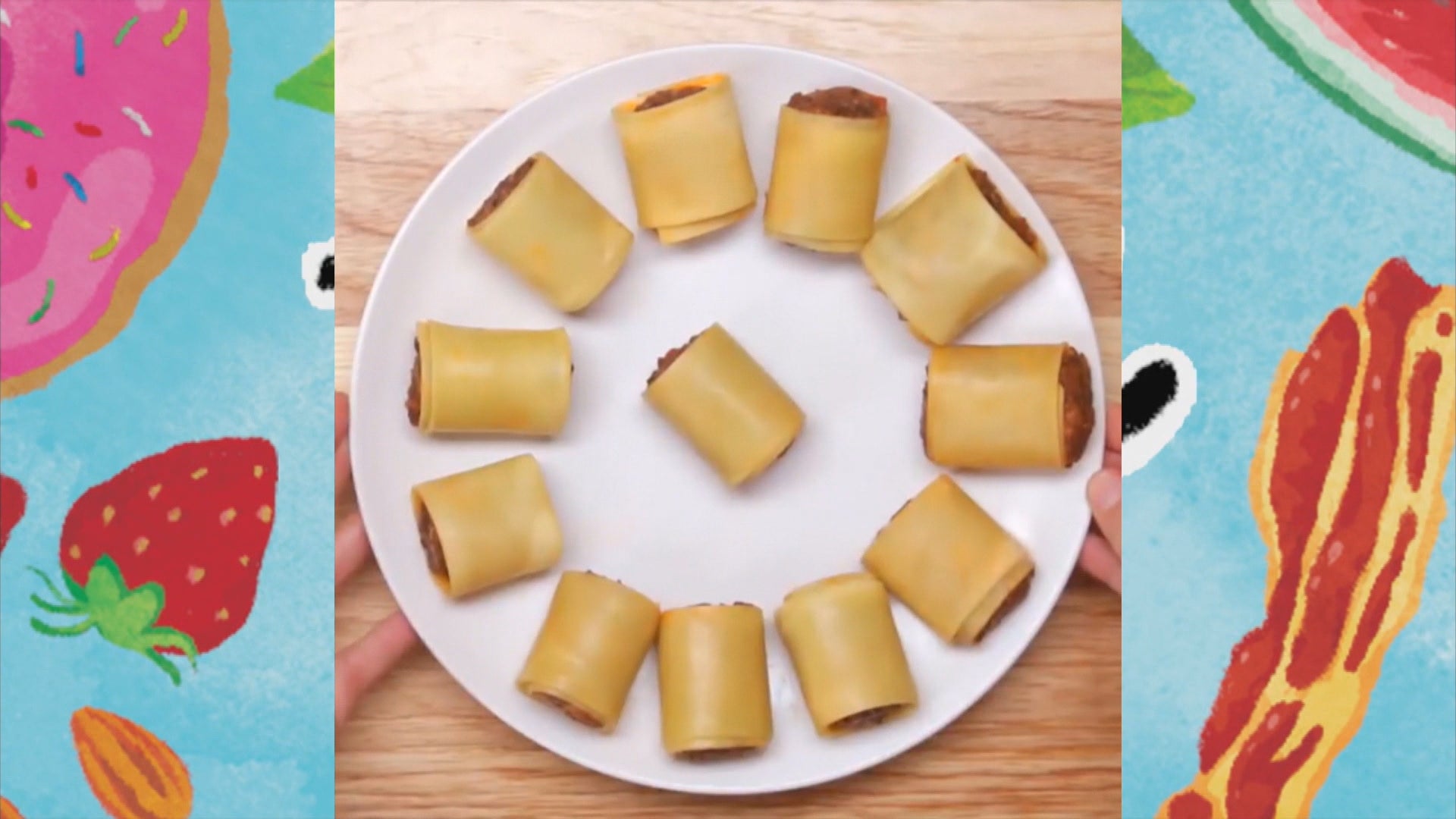 How BuzzFeed is cooking up a "Tasty" digital sensation
Julia Child set the mold for on-screen cooking decades ago with her classic show, "The French Chef," but the Internet is whipping up a new standard.
With less room for cookbooks in their cramped kitchen, people like Lauren Whitehead are turning to a new guide -- a one-minute-long online video from BuzzFeed's "Tasty" series -- and it's become a digital sensation, reports CBS News correspondent Ben Tracy.
"I don't think you actually need a lot of space to make 'Tasty ' stuff, as long as you have a cutting board and an oven..." Whitehead said.
The "Tasty" videos are cooked up in the shadow of the Hollywood sign inside a rooftop test kitchen in Los Angeles.
"We want people to be able to watch the video and feel like they can pull it off at home," said Andrew Gauthier, creative director of BuzzFeed Motion Pictures.
That simple recipe is working. More than 500 "Tasty" videos have been posted online since last July - everything from lasagna poppers to chocolate cheesecake bites and a mojito to wash it all down - each video ending with an emphatic, "Oh yes!" They've been viewed 14 billion times, mostly on Facebook. BuzzFeed estimates that one in four active Facebook users watch at least one "Tasty" video every month.
"We want to reduce all of the friction and all of the anxiety that comes with cooking," Gauthier said. We really want to position cooking as this natural thing that anyone can do, and you're going to make mistakes as you go, that's okay."
"So this is kind of a 180 from the Martha Stewart-style of cooking?" Tracy asked.
"Listen, I love Martha Stewart," Gauthier said, laughing. "Growing up in my household, she was just known simply as 'Martha,' but it is a little bit different. We hope that the video feels like the point of view of the actual cook."
The "Tasty" team - which includes actual cooks - meets very week to figure out what kind of food to make.
Andrew Ilnyckyj produces the videos. The entire team whips up an average of two videos per day. The goal is to give people "the most instruction possible in the least amount of time," Ilnyckyj said.
When we visited the "Tasty" test kitchen, Ilnyckyj demonstrated the making of a mini-s'mores pie.
"So we're going to start by crushing up some graham crackers... putting those in a muffin tin... making a really basic chocolate ganache that's going to be poured into those...and then those get topped with a single marshmallow and broiled... that's pretty much it," Ilnyckyj said.
Each video is complete after some editing and the added ingredient of music.
"There's something cool about that... that inspires somebody to take action and then share the results of that action," Ilnyckyj said. "And also, food's just fun!"
Thanks for reading CBS NEWS.
Create your free account or log in
for more features.