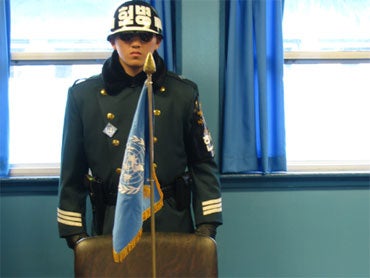 Barnes & Noble Ends E-Book Sales
Barnes & Noble.com, once an aggressive competitor in the electronic market, stopped selling e-books Tuesday, citing both limited sales and limited technology.
"We did not see sales take off as we and many others had anticipated," Daniel Blackman, vice president and general manager of Barnes & Noble.com, said Tuesday.
"The other factor is that consumers haven't embraced the technology. There isn't widespread adoption of an affordable and an easy to use e-book device."
In an e-mail sent to customers, Barnes & Noble.com said that those who purchased an e-book in the Adobe format have 90 days from the date of purchase to complete their download. People using Microsoft have until Dec. 9 to access their e-books.
"In the short term, it's disappointing," said Arthur Klebanoff, founder of RosettaBooks, which sells digital versions of works by Pat Conroy, William Styron and others.
"But it's also true that if the market keeps growing, and I think it will, they'll be back in with both feet."
Demand for e-books has been growing quickly, but remains relatively tiny. According to the Open eBook Forum, a trade organization, e-book sales totaled about $5 million in the first half of 2003, compared to $3.8 million in the first half of 2002.
"One bookseller dropping out will have no impact on Random House's commitment to e-books," said Random House Inc. spokesman Stuart Applebaum.
Open eBook Forum executive director Nick Bogaty said he has no individual corporate statistics, but believes Barnes & Noble.com had just a small percentage of sales. Palm Digital Media, OverDrive, Inc., and Amazon.com are among the leading e-book competitors, Bogaty says.
Barnes & Noble.com had been quite active in the market, even starting its own digital imprint in 2001 and releasing an original work by Dean Koontz.
"We all believe there is a future for e-books," Blackman said. "It's just not here yet."

By Hillel Italie
Thanks for reading CBS NEWS.
Create your free account or log in
for more features.