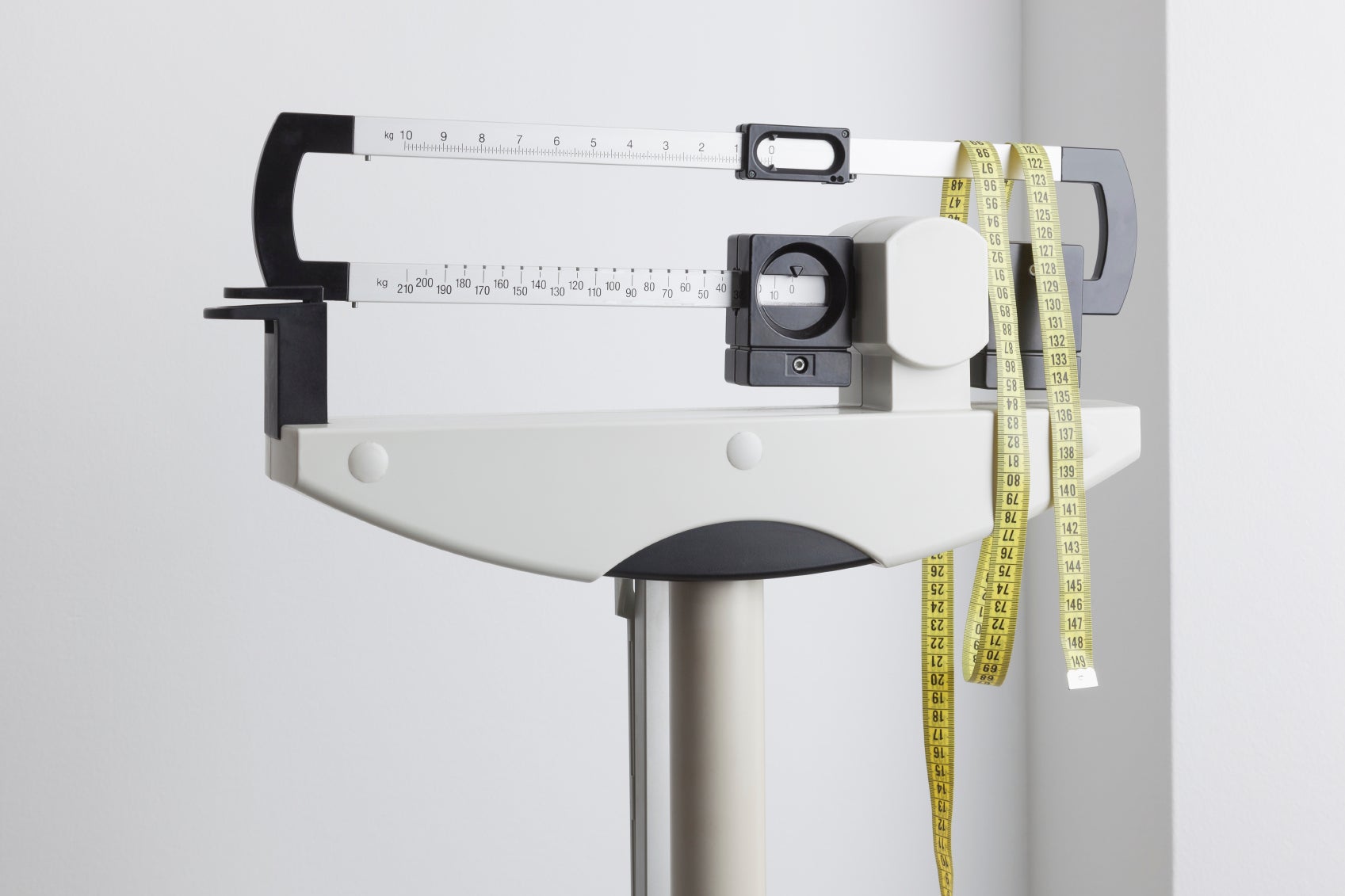 When is it time to get bariatric surgery for weight loss?
With more than one-third of adults in the U.S. considered obese, more and more Americans are heading to a surgeon's office seeking weight-loss surgery to help them drop pounds and achieve better health.
The procedure, which can take several forms, involves restricting the amount of food the stomach is physically able to hold. It is typically done in people who are morbidly obese, but a new study suggests it may be more successful if done before patients reach that point.
The study, published in JAMA Surgery, looked at first-year surgery results from more than 27,000 patients in Michigan who had weight-loss surgery, also known as bariatric surgery, over a 10-year period ending in mid-2015.
The data showed that only one in three patients succeeded in getting their body-mass-index (BMI) below 30, the cutoff for obesity, in that first year.
However, the odds of achieving this goal were much higher for patients who had a BMI level of 40 – the threshold for "morbid obesity" – at the time of their surgery, compared to those who waited until they were even heavier, with a BMI over 50.
Less than 9 percent of people in that heavier group achieved a BMI of 30 or below within the first year.
The patients who got down to a BMI of 30 were more likely to report that they'd stopped needing medication to control high blood pressure, blood sugar and cholesterol, the study found. They were also more likely to see their sleep apnea symptoms disappear.
The vast majority – about 92 percent – of patients who had achieved a BMI of 30 within the first year reported that they were highly satisfied with their decision to have weight-loss surgery, compared to 78 percent who didn't get down to that level.
The study authors say their findings have important implications for doctors as they counsel their patients on weight-loss expectations and best timing for bariatric surgery.
"Patients and referring physicians should consider bariatric surgery as a primary therapy for obesity rather than the last resort," the study's lead author, Oliver Varban, M.D., told CBS News.
"Our research suggests that waiting until a patient's BMI is extremely high (above 50) can hamper the benefits of undergoing bariatric surgery because these patients will have a lower likelihood of achieving the type of weight loss that leads to a healthy BMI (below 30)," said Varban, who is the director of bariatric surgery at Michigan Medicine, the University of Michigan's academic medical center.
On average, the patients in the study had a BMI of 48 before their surgery and got down to 33 by the end of the first year.
Additionally, the researchers say insurers should consider these findings when deciding how they cover weight-loss surgery. Currently, many policies require that patients seeking bariatric surgery have six or 12 months of documented medically supervised weight loss.
However, if the patient has a BMI over 50, this requirement is waived, Varban points out. In order to avoid this "onerous requirement," many patients and referring physicians may simply wait until their BMI is over 50 before deciding to pursue surgery, he said.
"Despite its proven safety and efficacy, bariatric surgery remains highly regulated and can be misunderstood by referring physicians and patients alike," Varban said. "This study provides additional data to help counsel patients appropriately about weight-loss expectations after bariatric surgery."
Varban and other experts note that heavier patients shouldn't be discouraged from seeking weight-loss surgery.
"Patients with higher BMIs will lose a significant amount of weight and have associated health and lifestyle benefits," Varban said. "The idea here is not to restrict bariatric surgery to patients with really high BMIs, but instead to promote earlier referral and less restrictions among patients with lower BMIs. A simple analogy to this is removing a tumor when it is small and manageable instead of waiting to operate when it has become metastatic."
Mitchell Roslin, M.D., chief of obesity surgery at Lenox Hill Hospital in New York City, says there are still many benefits to the surgery for patients with more extreme obesity.
"Patients having surgery should realize that the majority will not reach an ideal weight, but have vast improvement in their health medically and emotionally," he told CBS News.
Since the study only looked at health outcomes one year after surgery, there's no way of knowing if the same results hold up over a longer period of time.
In an accompanying editorial, Dr. Bruce Wolfe and Elizaveta Walker of Oregon Health and Science University point out that other research has shown the overall amount of weight loss – as opposed to changes in BMI – correlates with improvement in diseases that frequently occur with obesity, such as diabetes.
They write that Varban's and similar findings "do not refute the importance of weight loss in achieving important clinical benefit among patients with obesity-related comorbid disease."
The new study also looked at the outcomes of several different types of bariatric surgery. The results showed that those whose surgeons performed a sleeve gastrectomy, gastric bypass, or duodenal switch operation were more likely to achieve a BMI under 30 than those who had adjustable gastric bands placed around their stomachs.
But Roslin notes that procedures are not one-size-fits-all and patients and doctors should come to a decision together based on individual needs.
"People want the maximum weight loss with the lowest risk," he said. "Truth is, procedures that alter the gastrointestinal tract the most are going to result in the greatest weight loss and lowest relapse rate, at the expense of a greater likelihood of micronutrient deficiency and increased bowel movements."
Thanks for reading CBS NEWS.
Create your free account or log in
for more features.