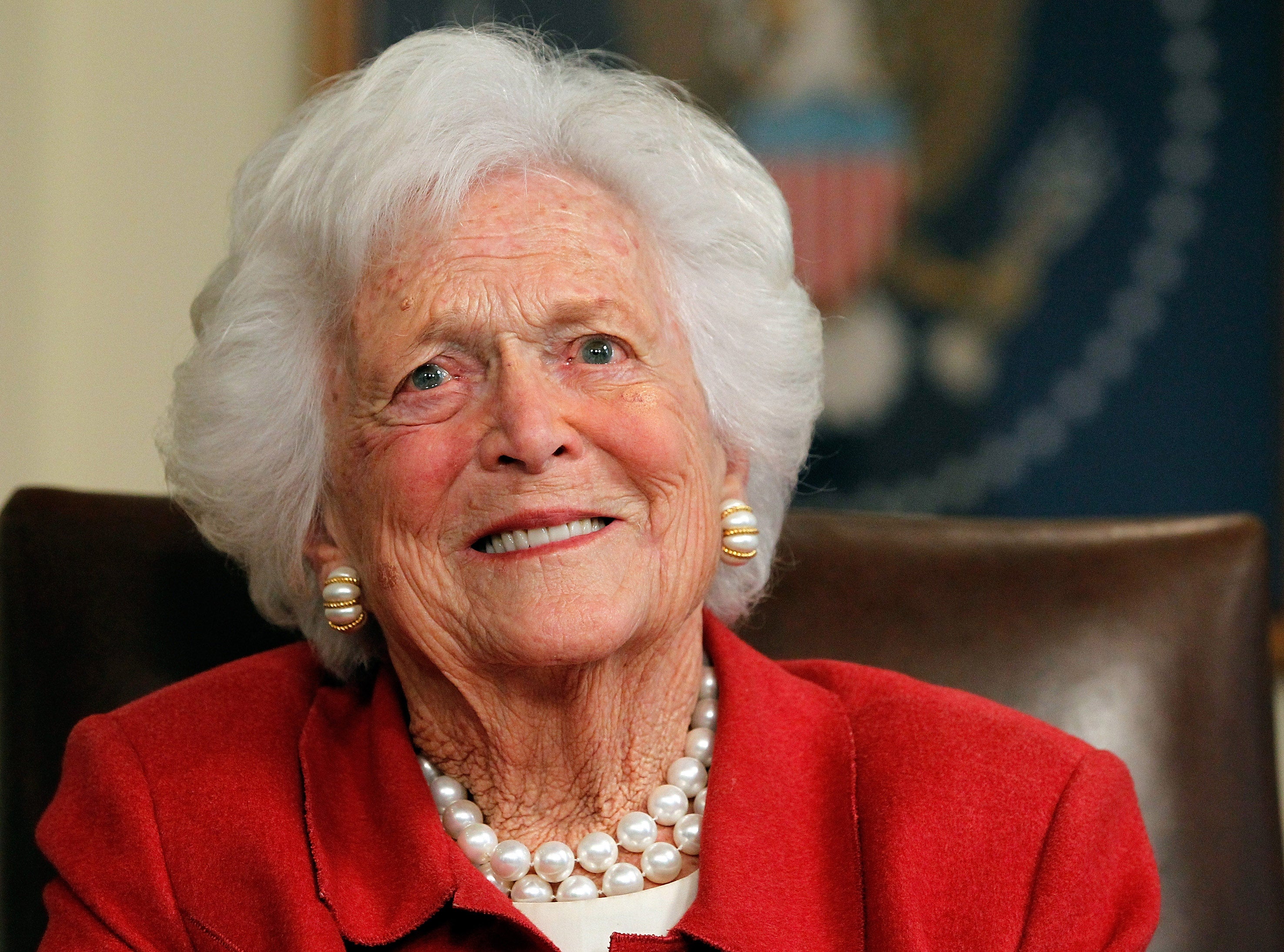 Barbara Bush again throws cold water on Jeb Bush 2016
Updated at 1:47 p.m. ET

Former first lady Barbara Bush, rarely one to bite her tongue, again threw a big splash of cold water on the prospect of a 2016 presidential run by Jeb Bush, her son and the former Republican governor of Florida.
"There's no question in my mind that Jeb is the best qualified person to run for president, but I hope he won't," Mrs. Bush said in an interview on C-SPAN broadcast Thursday as part of the network's "First Ladies" series.
She took issue with the notion that a few families – "Kennedys, Clintons, Bushes" – could corner the market on presidential hopefuls.
"If we can't find more than two or three families to run for high office, that's silly, because there are great governors and great eligible people to run," she said. "I refuse to accept that this great country isn't raising other wonderful people."
Mrs. Bush was last seen dashing her son's uncertain presidential hopes in April, when she told NBC, "We've had enough Bushes."
"I think it's a great country," she said. "There are a lot of great families, and it's not just four families or whatever."
For his part, Jeb Bush seemed to take his mom's discouragements in good humor, tweeting on Thursday evening, "What date is Mother's Day this year? Asking for a friend."
Although Jeb Bush would enter a presidential race with some real assets – access to his family's fundraising network, a marquee political name and the recognition that comes with – he would likely struggle with the still-controversial legacy of his brother, former president George W. Bush.
That, combined with the paucity of public events on the former governor's schedule in recent months, has led to predictions that a run is unlikely.
Thanks for reading CBS NEWS.
Create your free account or log in
for more features.